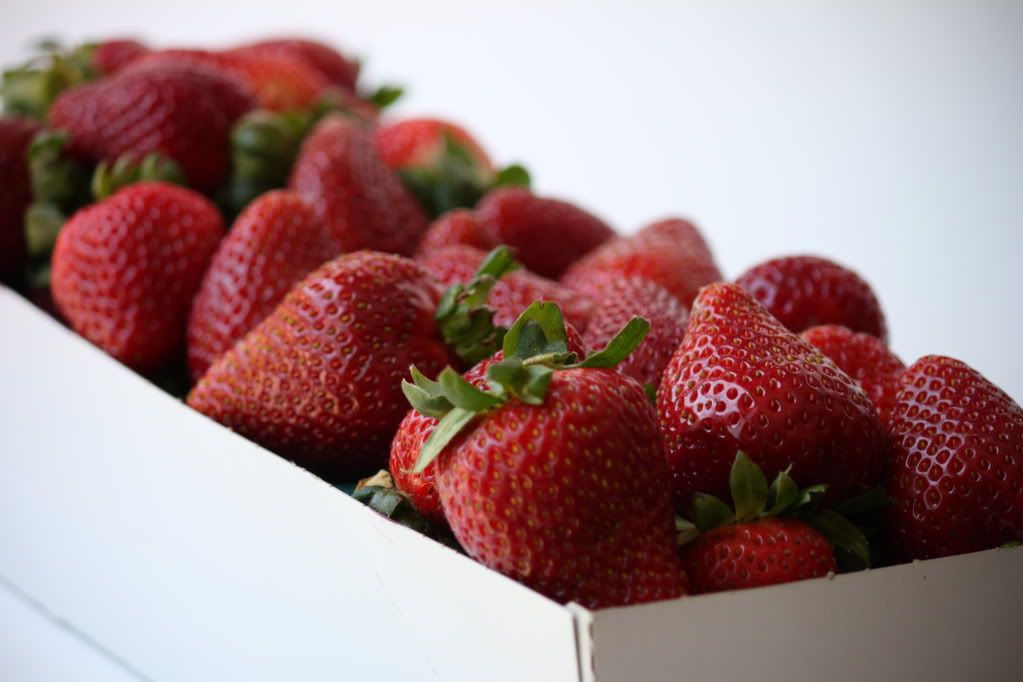 I never want to paint a picture that my life is all dandelions and rainbows. I have bad weeks. This week was one of them. I wore myself too thin and feel pretty burnt out. To top it off Max is teething, miserable and running a low grade fever.
Sooooo anywhoo about the strawberries. There is a fresh strawberry stand by my house and I decided a frozen strawberry daiquiri sounded pretty fantastic. I was also desperately craving carbs...so i stopped and picked up a flat. SO that is how the strawberry yogurt muffin was born.
What you will need:
2 cups of fresh strawberries
2 cups of whole wheat flour
1 tbsp of baking soda
1/4 cup of sugar
1 1/4 cup of plain Greek yogurt
2 egg whites
2 tbs coconut oil
1tsp of vanilla extract
Directions:
Preheat oven to 350 degrees.
Stir together all the dry ingredients.
In a blender puree one cup of strawberries.

In a separate bowl beat the egg whites. Add the yogurt, strawberry puree, oil and vanilla extract. Combine with dry ingredients. Chop up the remaining strawberries and add to batter.

Spoon the batter into the muffin pan. Bake for about 15 min.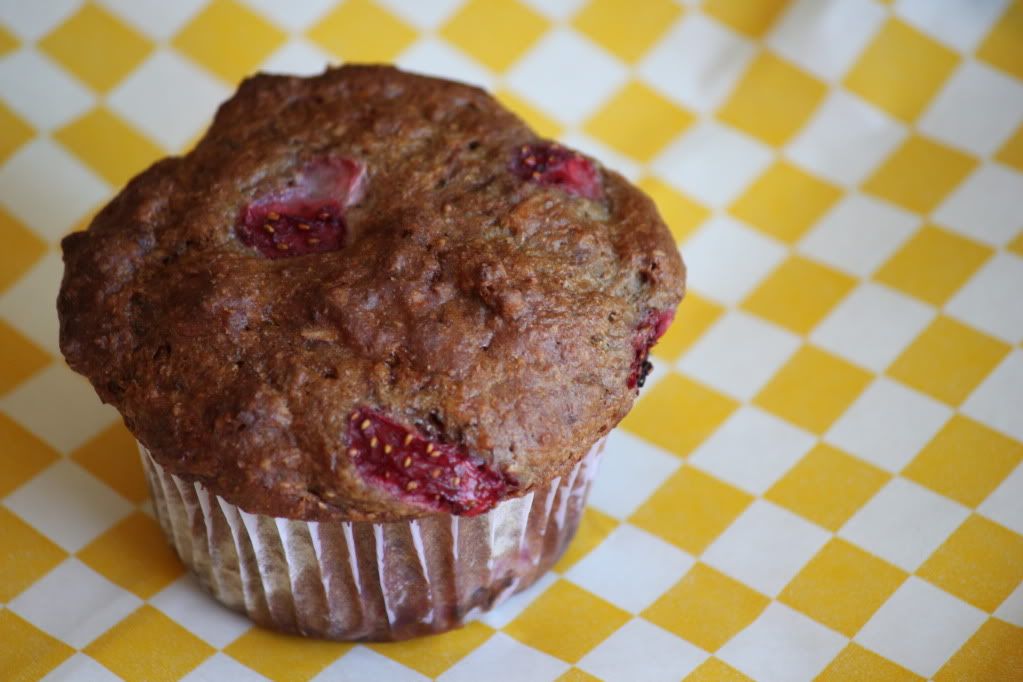 If your week is slightly suck-y these will definitely help, or if you are just craving carbs these will do the trick.
Have you entered
THIS
giveaway yet?