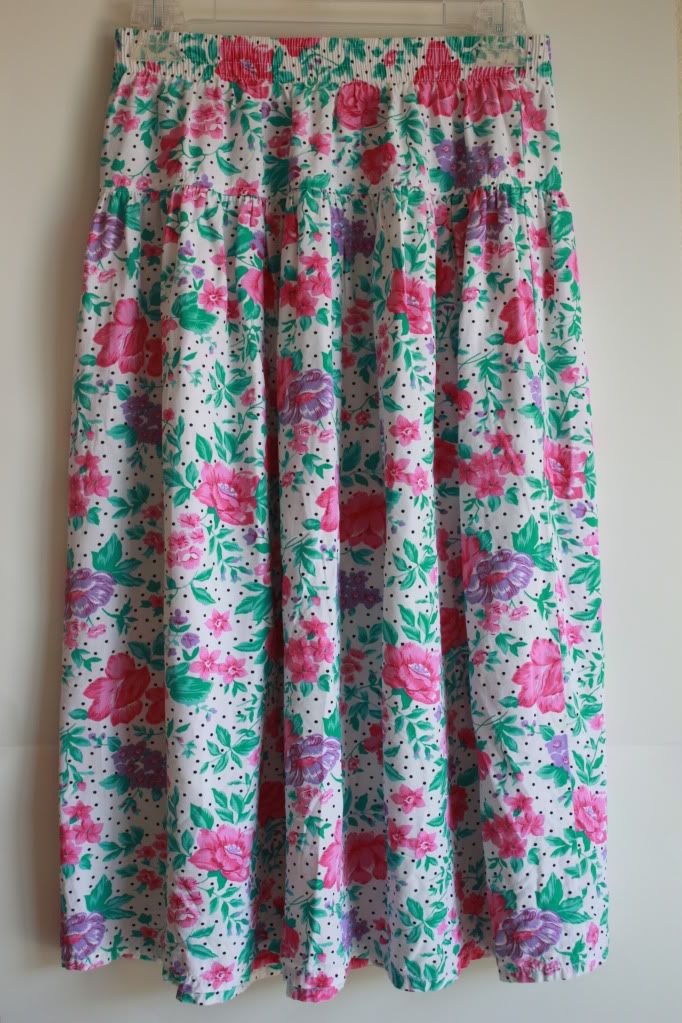 Vintage floral skirt $4
My summer wardrobe is going to consist of lots of flowy skirts and maxi dresses..it is just too hot for anything else.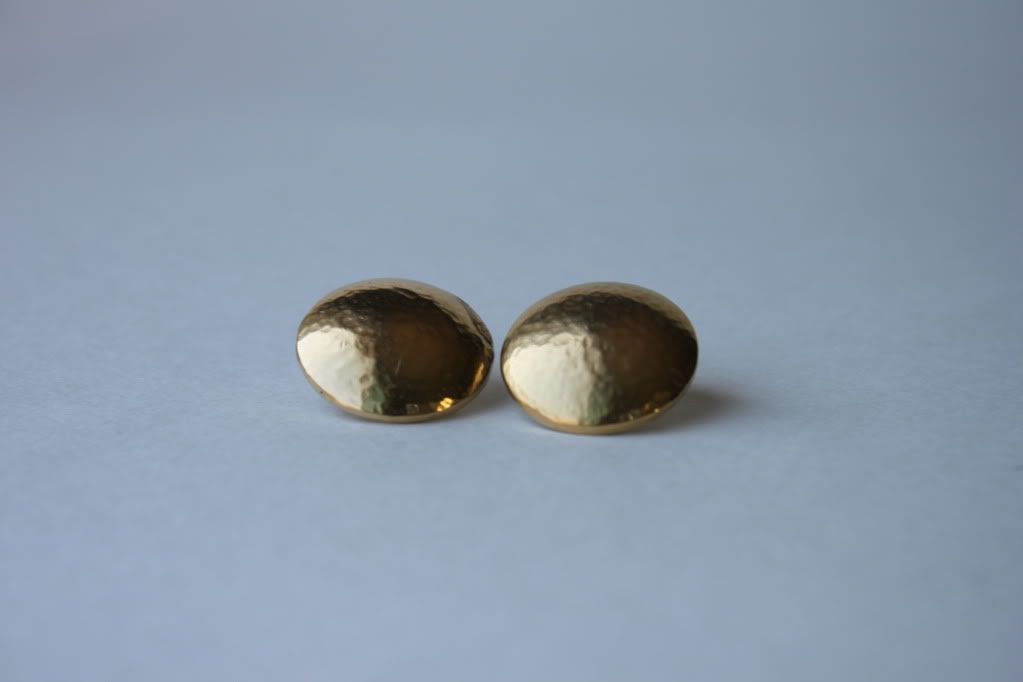 Vintage Trifari earrings $1!!
I am a little obsessed with gold jewelry at the moment...so when I saw these I scooped them right up.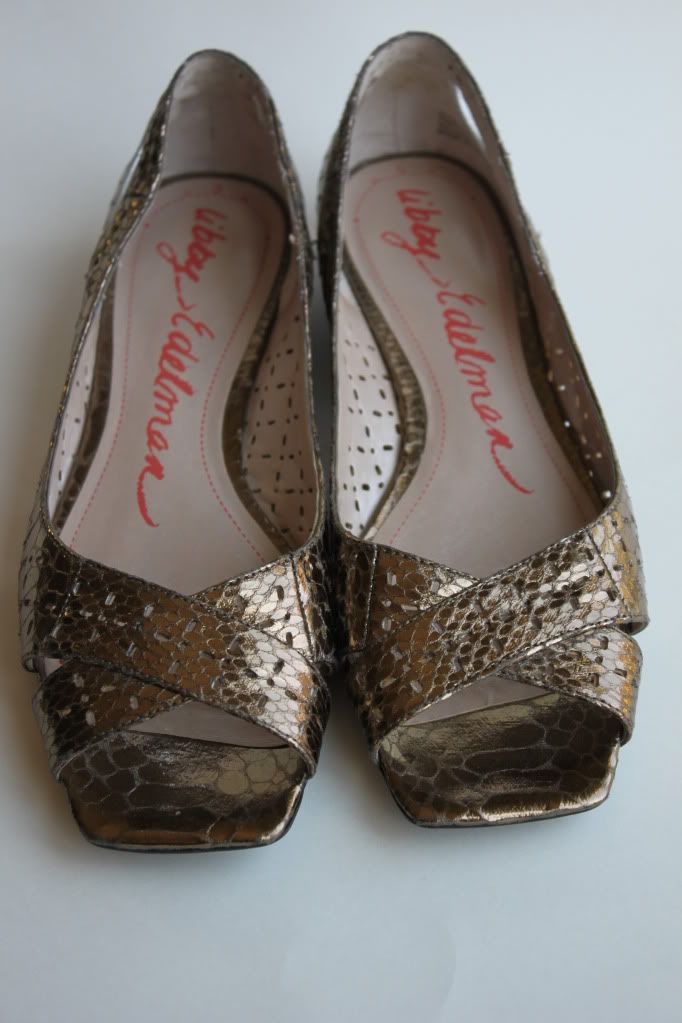 Metallic faux snake skin flats $5
I LOVE LOVE these. I spotted them and thought, "Please be my size!"
They were. It was meant to be.
Lesson learned:
1) If you want to do an outfit post showcasing your thrifted skirt, do NOT do an intense chemical peel a few days before...unless you want to blur out your face. Trust me this is not a good look!
2) This is kind of irrelevant but mean comments suck. I have gotten a few in the last couple days. Ian said I need to get thicker skin...which I agree with, but it still makes me want to karate chop whoever said them. Okay that's all! :)