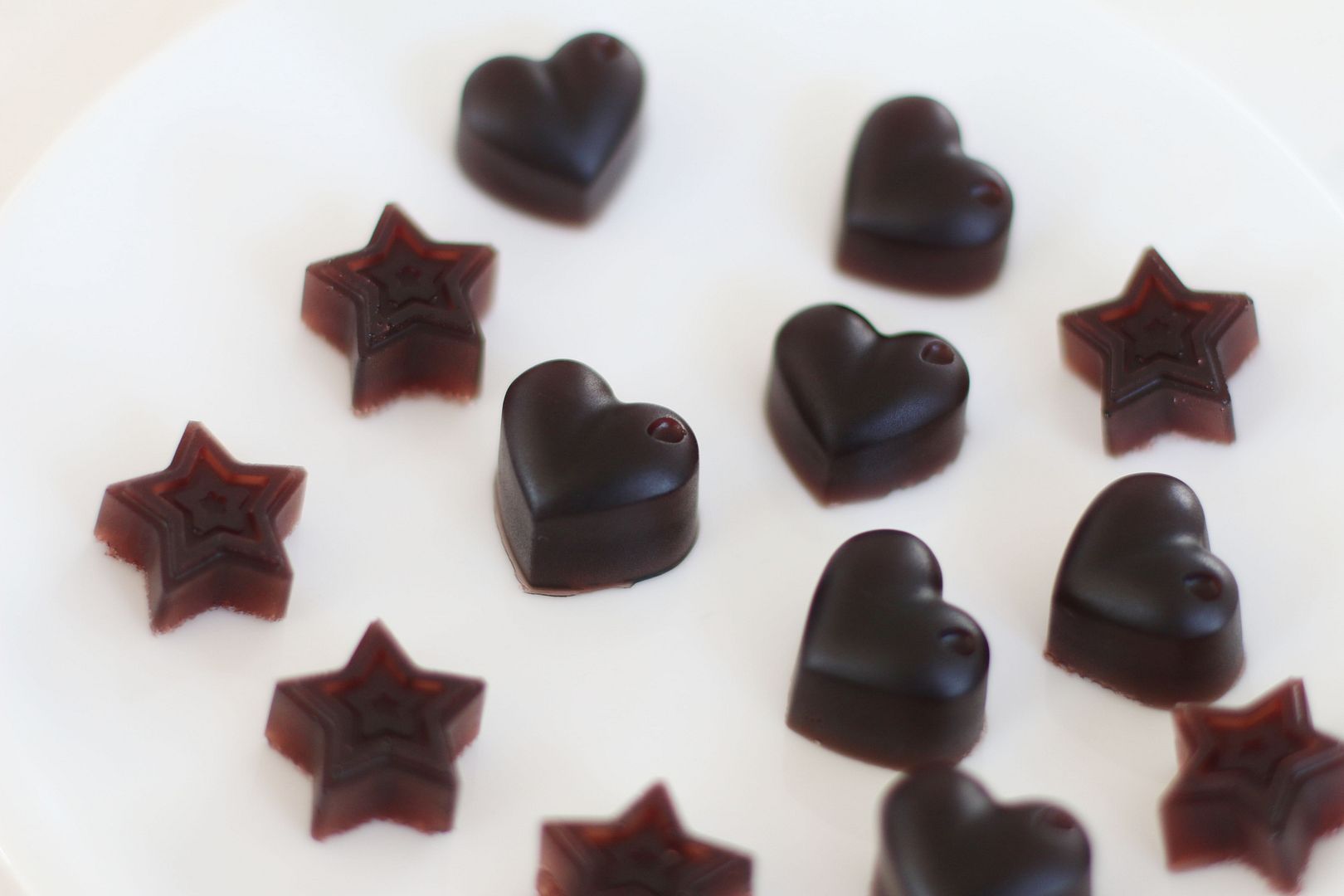 I grocery shop on Sunday and by Wednesday (wed-nes-day...you know you do that too) we are fresh outta snacks. I swear my boys are legitimate bottomless pits. So last week I thought it would be fun to create an easy to make snack that the boys could help me with...AKA keep them busy for 10 whole minutes until they asked for another snack again.
What you will need:
1 cup of organic grape juice (or whatever juice you prefer)
6-8 drops of liquid Stevia (or you can use 3 tbs of honey if you want them a little sweeter)
Directions:
Add all of the ingredients together in a small saucepan and on medium heat whisk everything together until well combined.
Remove from heat and quickly and carefully pour the mixture into your molds (do not let it cool)
Place in the refrigerator for an hour or until fully set.
Enjoy!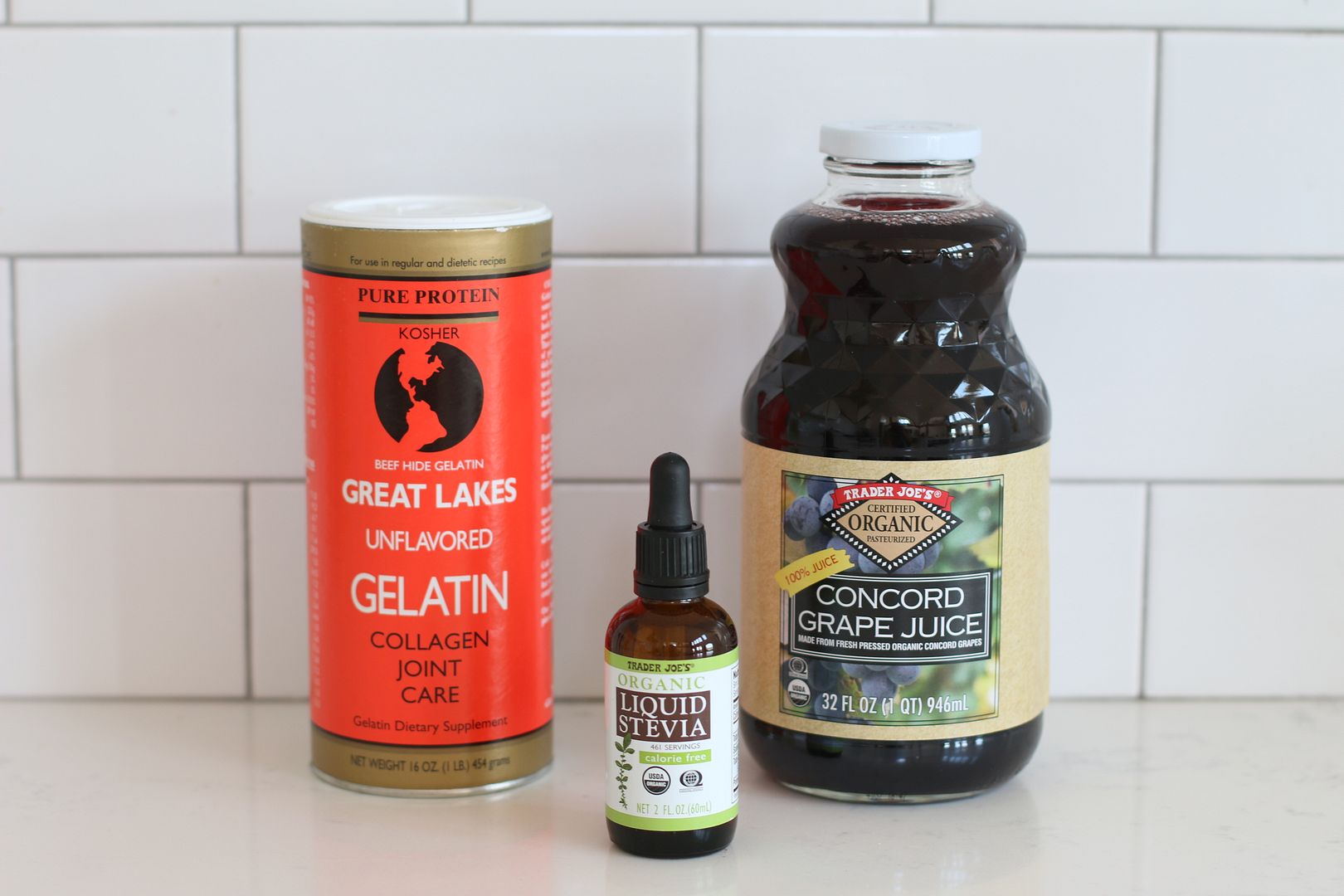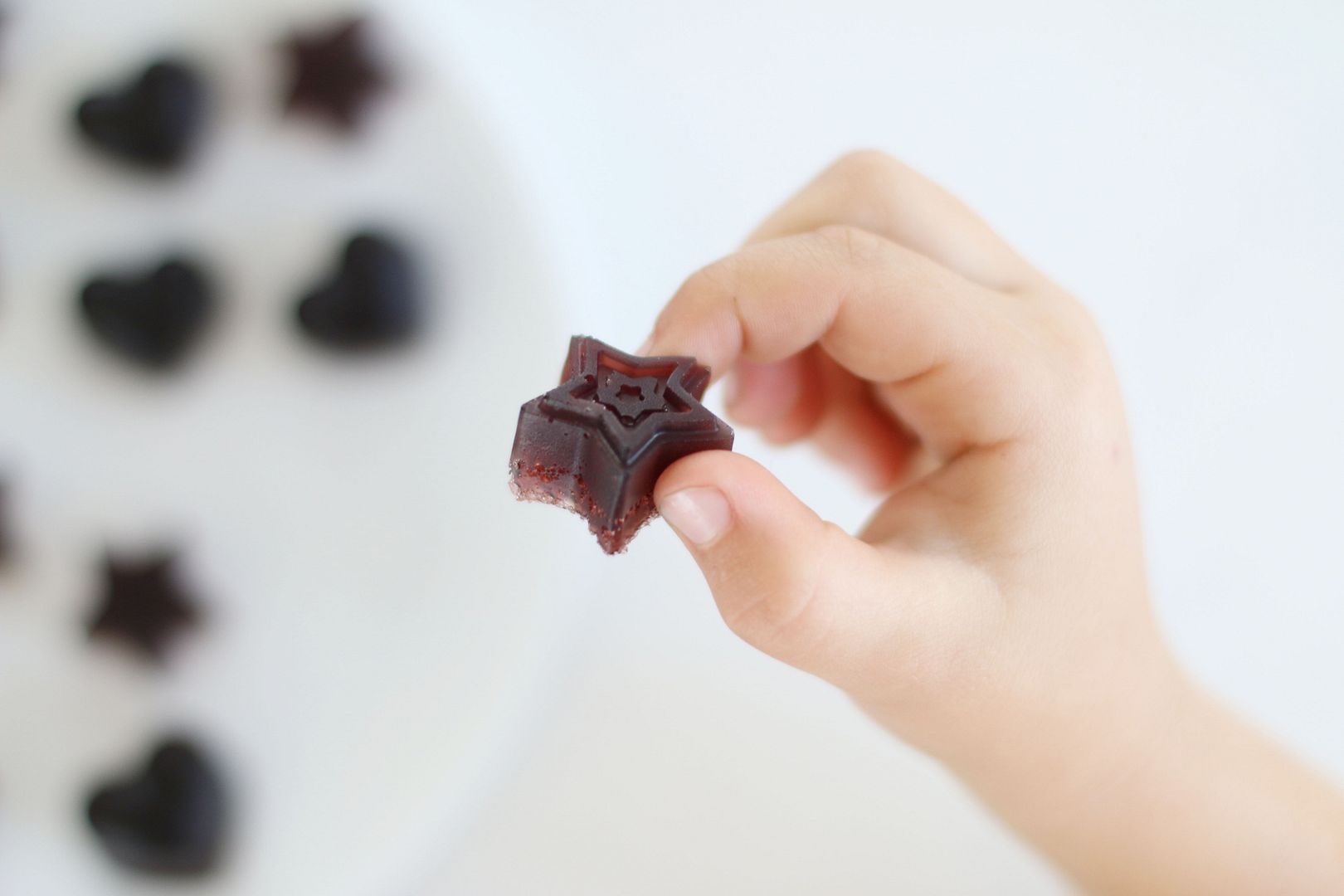 A quick, healthy and fun to make snack. My boys loved these!