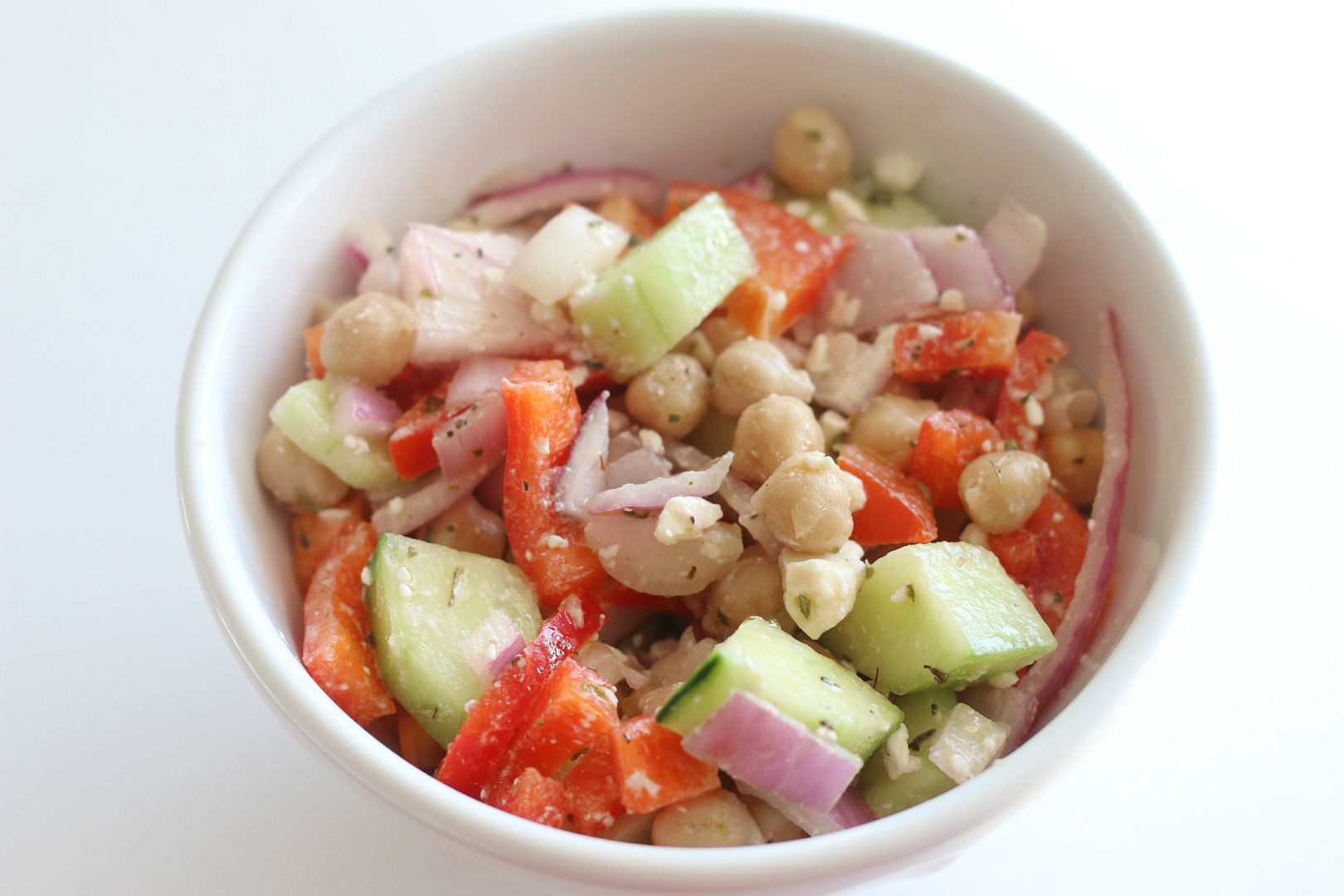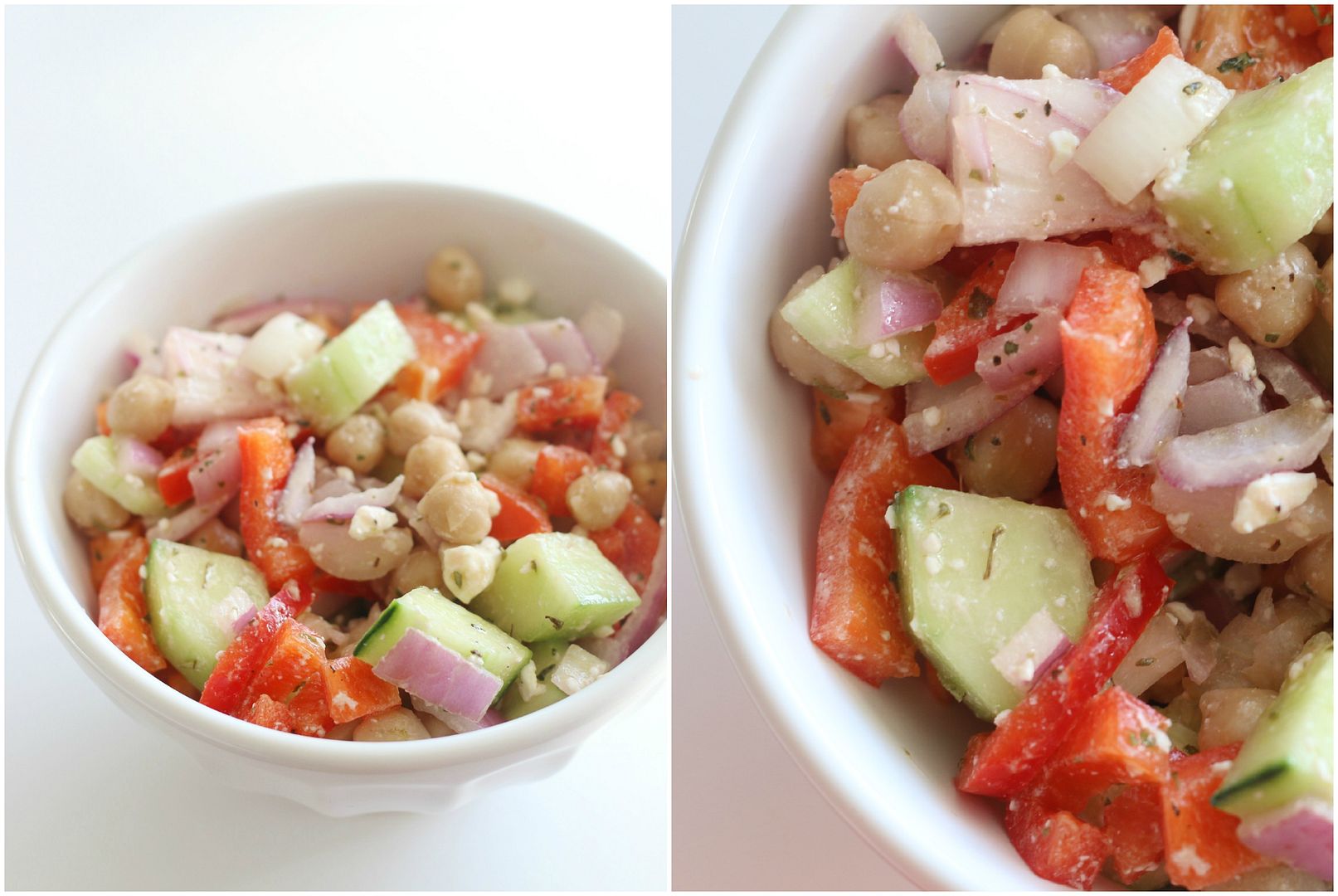 It has been forever since I did a
Pin-tester
post but I decided it was time to bring it back since I have been doing a whole lotta pinning and not a lot of doing or making as of recently.
I decided I would start off the series with food because to be honest I have been sucking in the dinner making department. Nothing sounds exciting and the creative/imaginative part of my brain seems to be on vacation. So I searched my
main food board
and found something that sounded perfect for a hot (almost) summer night.
This pin came from a blog called
The Garden Grazer
What you will need:
1 hothouse cucumber
4-5 ripe Roma tomatoes (I omitted these)
1 large red bell pepper
1 small red onion
1/3 cup of feta cheese
15 oz can of garbanzo beans (rinsed and drained)
What you will need for the dressing:
3 tbs of red wine vinegar
1/4 cup of olive oil
2 tsp of oregano
1/4 tsp of salt
Directions:
In a small bowl mix together the ingredients for the dressing and set aside.
Dice the cucumbers, bell pepper and onion and add to a large bowl.
Add in the garbanzo beans and the feta cheese.
Add dressing and toss.
Serve and eat immediately (the leftovers were soggy so this is best fresh).
Final verdict: Win win win. I did not use tomatoes like the original recipe called for since our garden is not ready yet and all the tomatoes at my local organic market were from Mexico, so I passed on those. Ian and I loved this. The garbanzo beans added a fun element that I have never used before in a salad. The kids were not fans but that wasn't too surprising considering some of the raw ingredients. I will be making this again for sure and I think it's the perfect dish to bring to a summer BBQ as well.