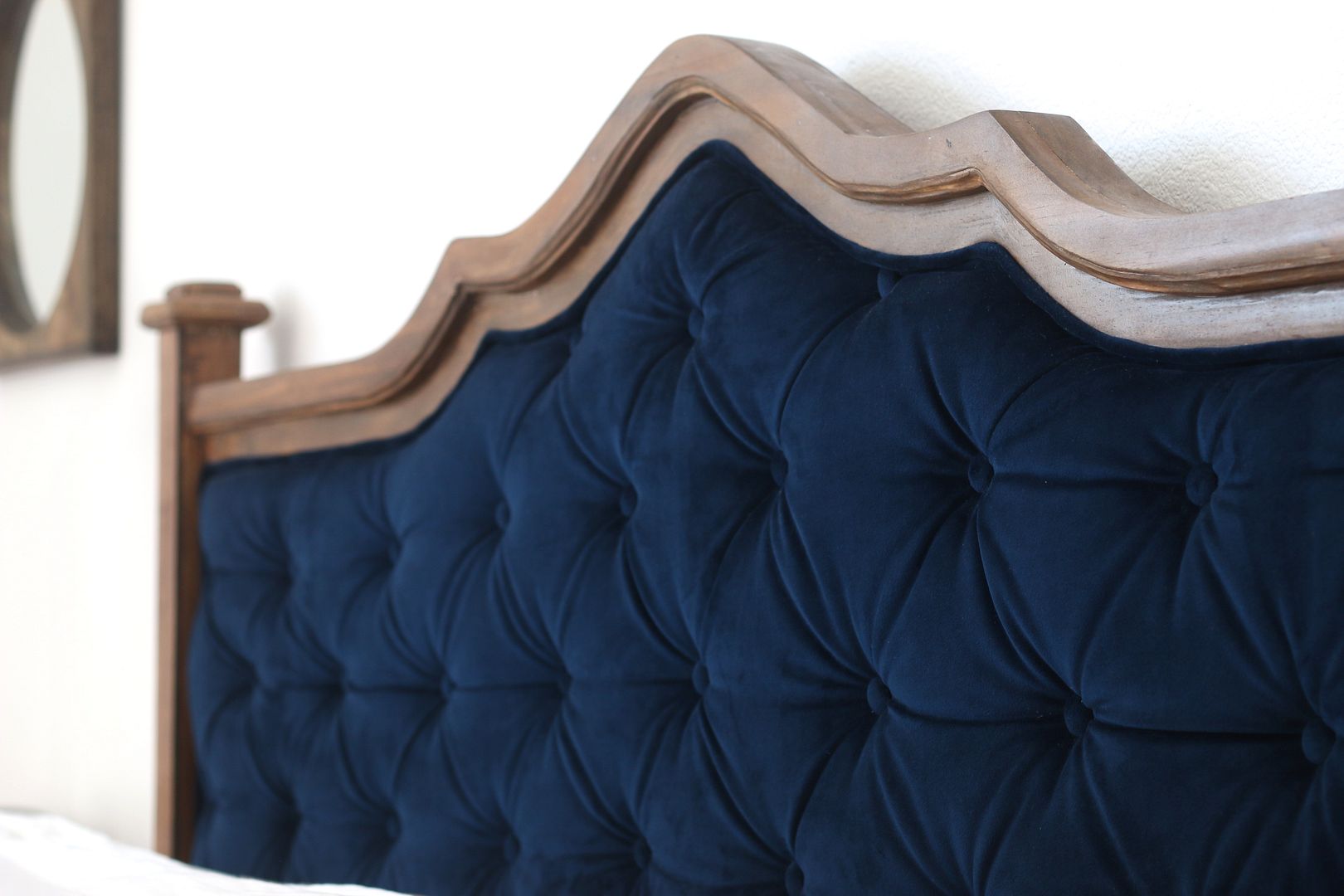 Our new headboard, which adds the perfect pop of color in our master bedroom. My Aunt (everyone needs an aunt like her) is the queen of finding old treasures and making them new again. She found this old wooden headboard at a thrift shop, sanded it down, stained it and added the blue velvet tufting. I could not love it any more! You can check out her blog
here
.
A chandelier made out of bear honey bottles. How awesome right?! I had a girls night last week with my sister-in-laws and this was hanging at the entrance of a really fun pub.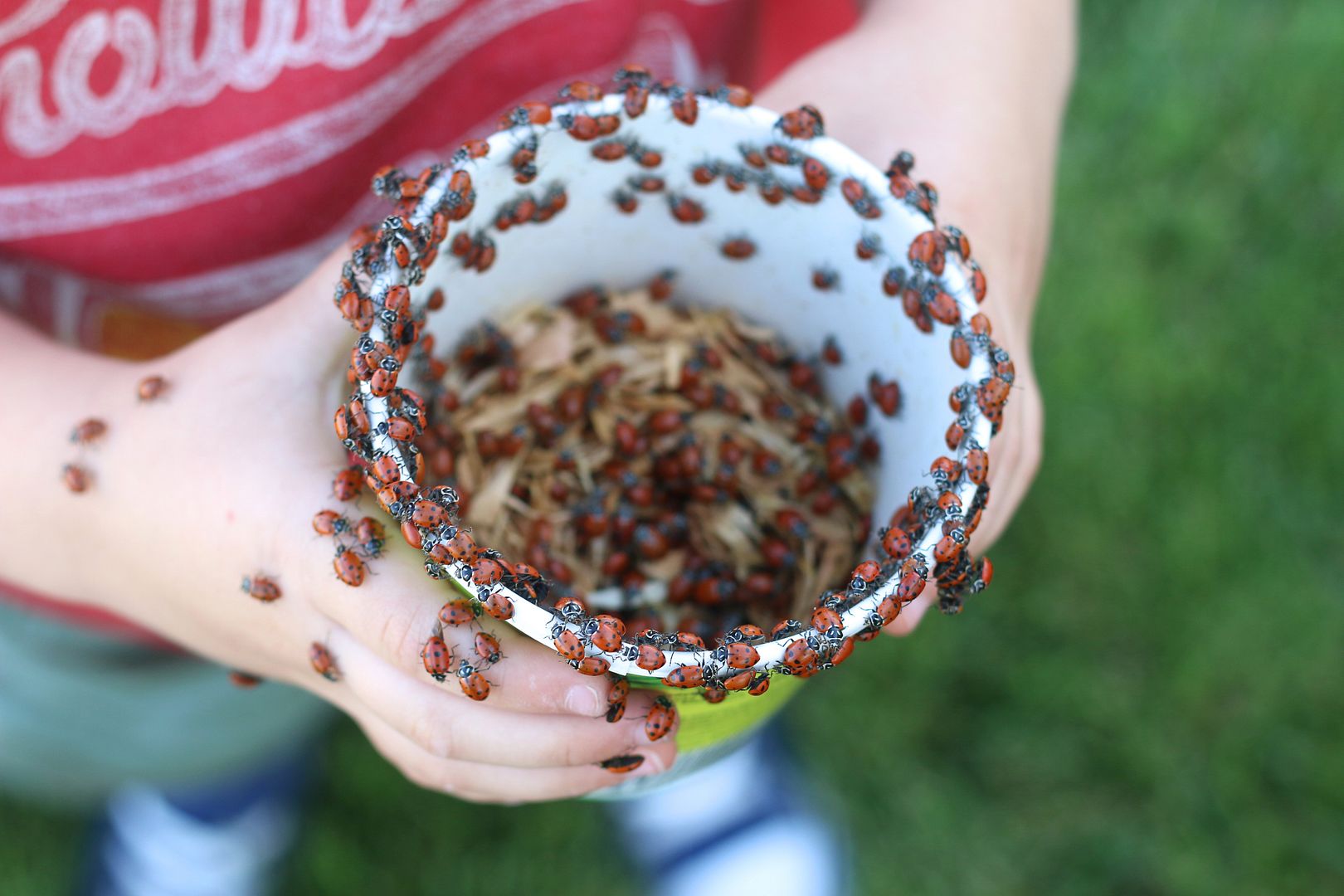 Releasing 1,500 lady bugs into our garden for good luck and to ward off all the bad bugs. I mean...that is A LOT of lady bugs haha. I had no idea that you could buy lady bugs but it turns out you totally can. You can also purchase praying mantis but no thanks to that. We purchased the lady bugs at a local nursery for $10, which I thought was well worth it for the hours of fun it created for the boys.
A perfectly sliced and ripe avocado. I don't know why this makes me so happy but it does.
A flash back of Mother's Day last year. I plan on hanging out with my boys and having Bloody Mary's again this year as well :)
I hope you all have a wonderful weekend and to all the mommas out there enjoy your Mother's Day! xo