Well hello there Friday! Things around here have been quite a whirlwind these last couple months and some pretty big changes have occurred within our family. So this weekend Ian and I are finally getting around to celebrating all the good things and I can't wait.
As a pre, "Thank you for working your butt off" to my husband I made this seriously addicting frozen treat. Banana cream pie is his favorite thing in the whole world so I was hoping this cleaner version would still make his heart do a little happy man dance. Ladies, it is always a good idea to make your man a pie every once in a while, they really dig that kind of stuff. And dudes, if you make this you are my hero. A man who bakes is pretty awesome too. I used
this recipe
as a guideline but made a few changes to beef it up a bit. Well...the boys and Ian ate the entire thing in one day. That may defeat the purpose of the whole it being healthy thing but nonetheless (I have been overusing that word lately) that is always a sign it was recipe winner!
What you will need for the crust:
2 cups of raw cashews (for best results soak them in water overnight)
2 cups of unsweetened shredded coconut
1/2 cup of dates
1 tsp of cinnamon
What you will need for the filling:
1 1/2 cups of raw soaked cashews
2 medium to large bananas + one extra for slicing and placing on top of the pie
1/4 cup of honey or maple syrup
1/3 cup of coconut oil
1/4 cup of fresh lemon juice
1 tsp of vanilla
a dash of sea salt
Directions:
Place all of the ingredients for the crust in a food processor. Process until everything can easily stick together.

Add the crust mixture into a pie dish and evenly distribute it along the bottom. Press down with the back of a spoon until is tightly packed and will hold together.

Place all the ingredients for the filling inside your food processor. Process until you have a smooth creamy consistency.

Layer the filling on top of the crust.

Add sliced bananas to the top

Place in the freezer until firm (at least a couple hours).

Slice and enjoy!
Just a little tip: the longer you leave this pie in the freezer the tastier it becomes. If it becomes too frozen simply let it thaw out for a few minutes before slicing.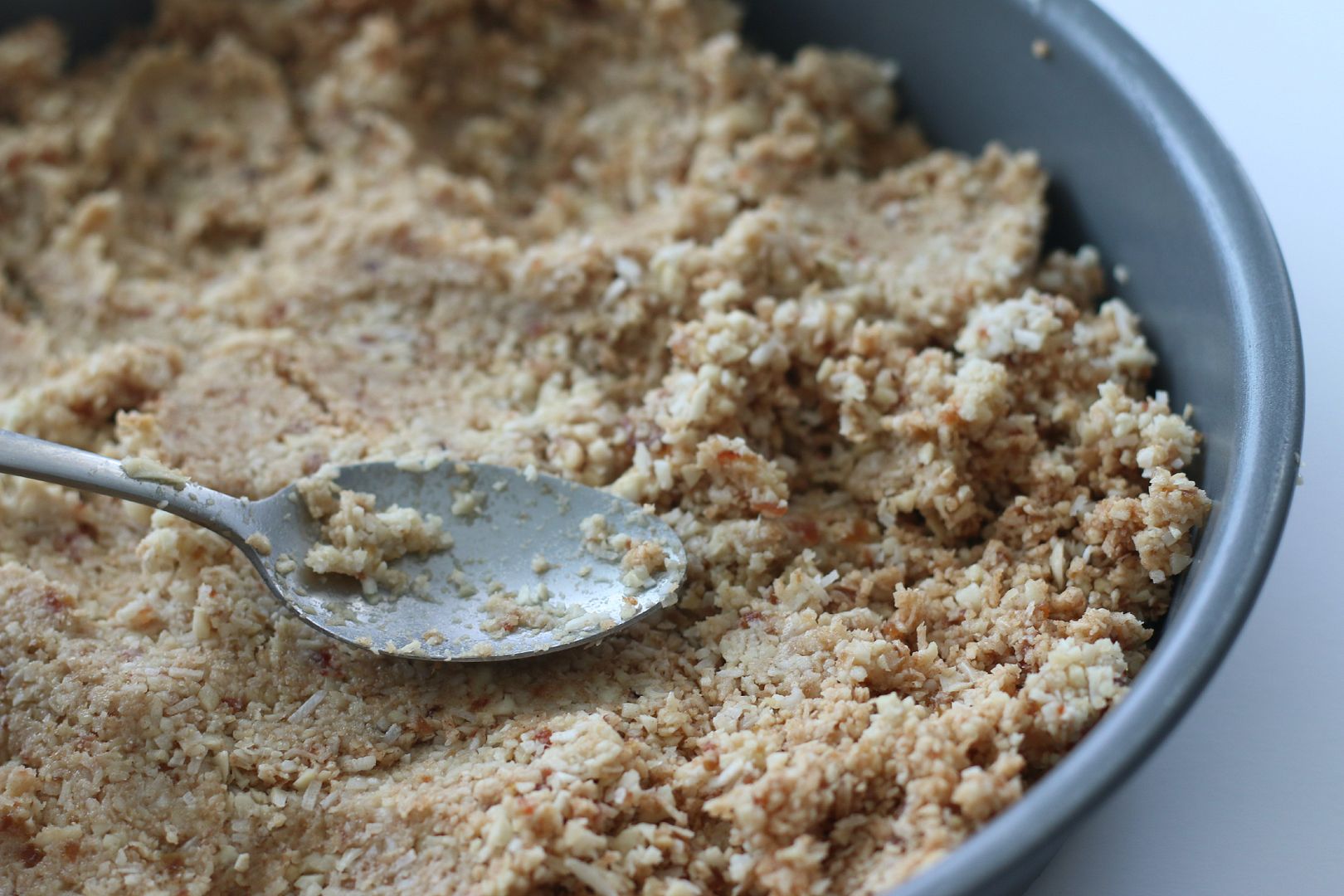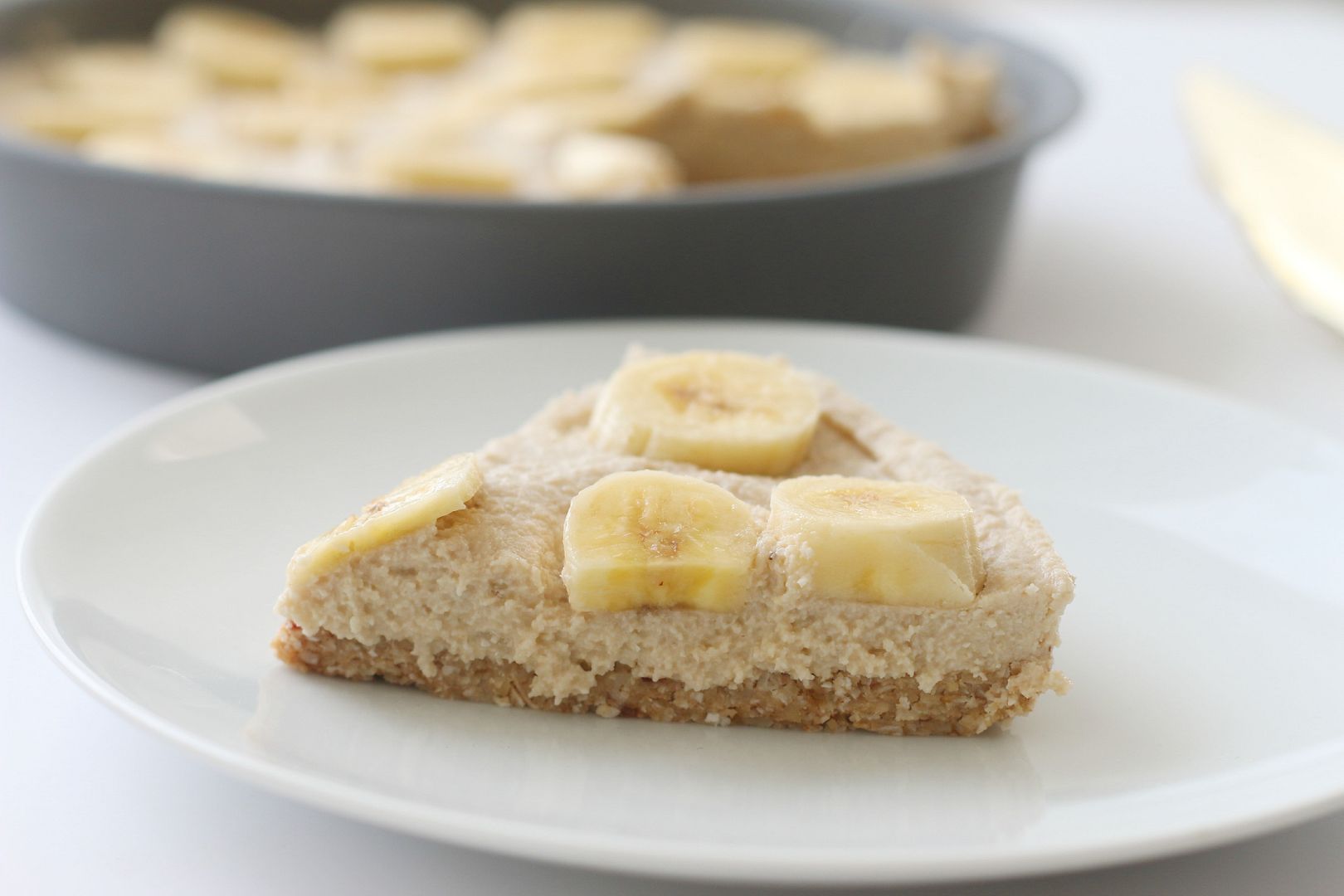 Have a wonderful weekend! And make sure to come back and let me know if you make this!