I recently got back into thrifting and oh how I missed it! I used to go thrifting so often that I dedicated a
whole series
to it, ha! If you have been a long time reader you might remember that. I love the thrill of finding one of a kind things that truly are little treasures. Lately I have been on the hunt for unique coffee mugs, glassware and artwork for my home. But sometimes you find the best things when you are not necessarily looking for them.
Here are a few of my recent finds...
A giant original oil painting for my husband's home office. Ian is a mountain man at heart and this was perfect for him. I got it for $10. You can't beat that.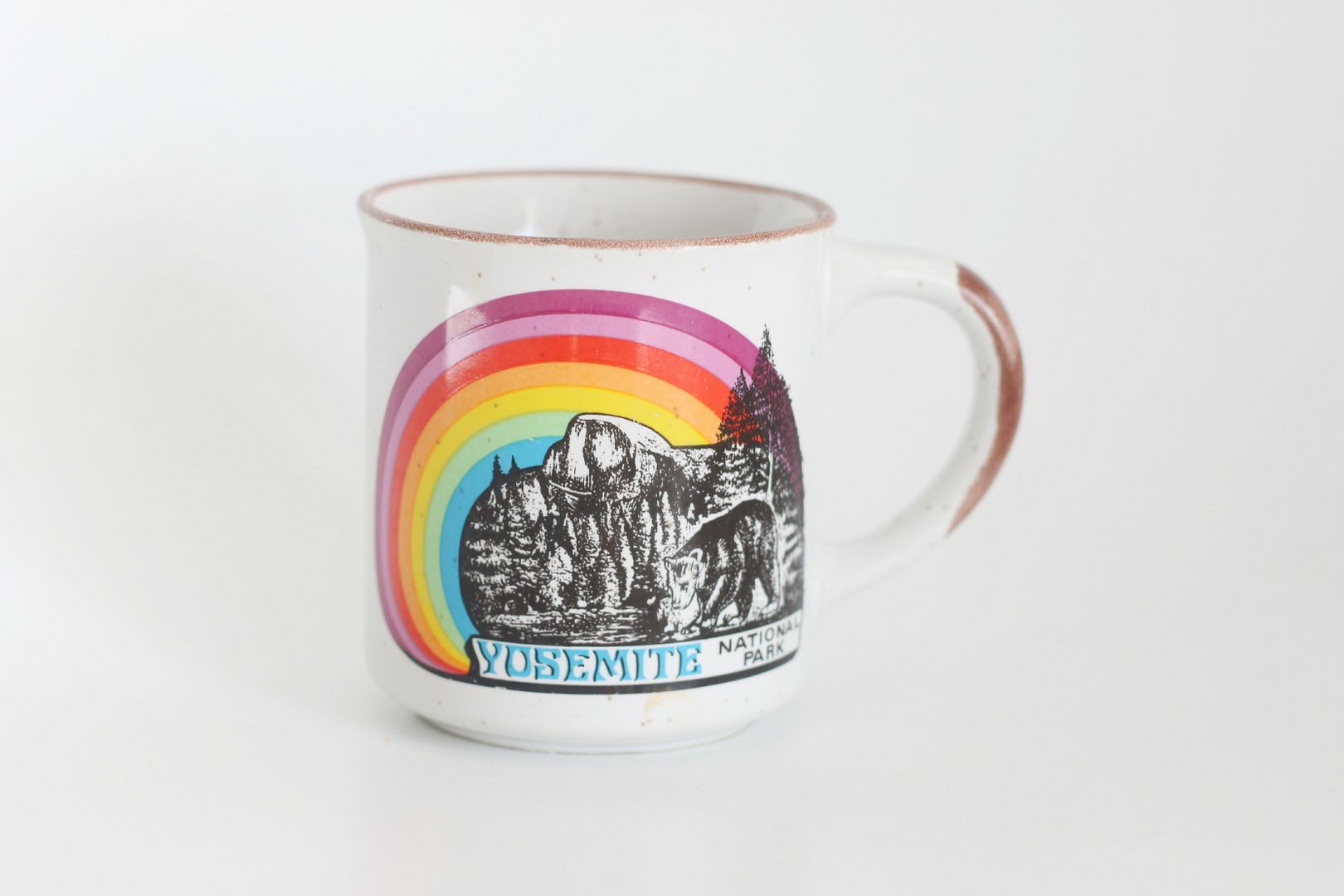 A happy little mug to add to my growing collection of mis matched dishes. It was .25.
A vintage bomber jacket for Ronin. This was just too awesome not to get. $3 well spent in my opinion.
Do you thrift? If so I would love to hear what you look for when you do.