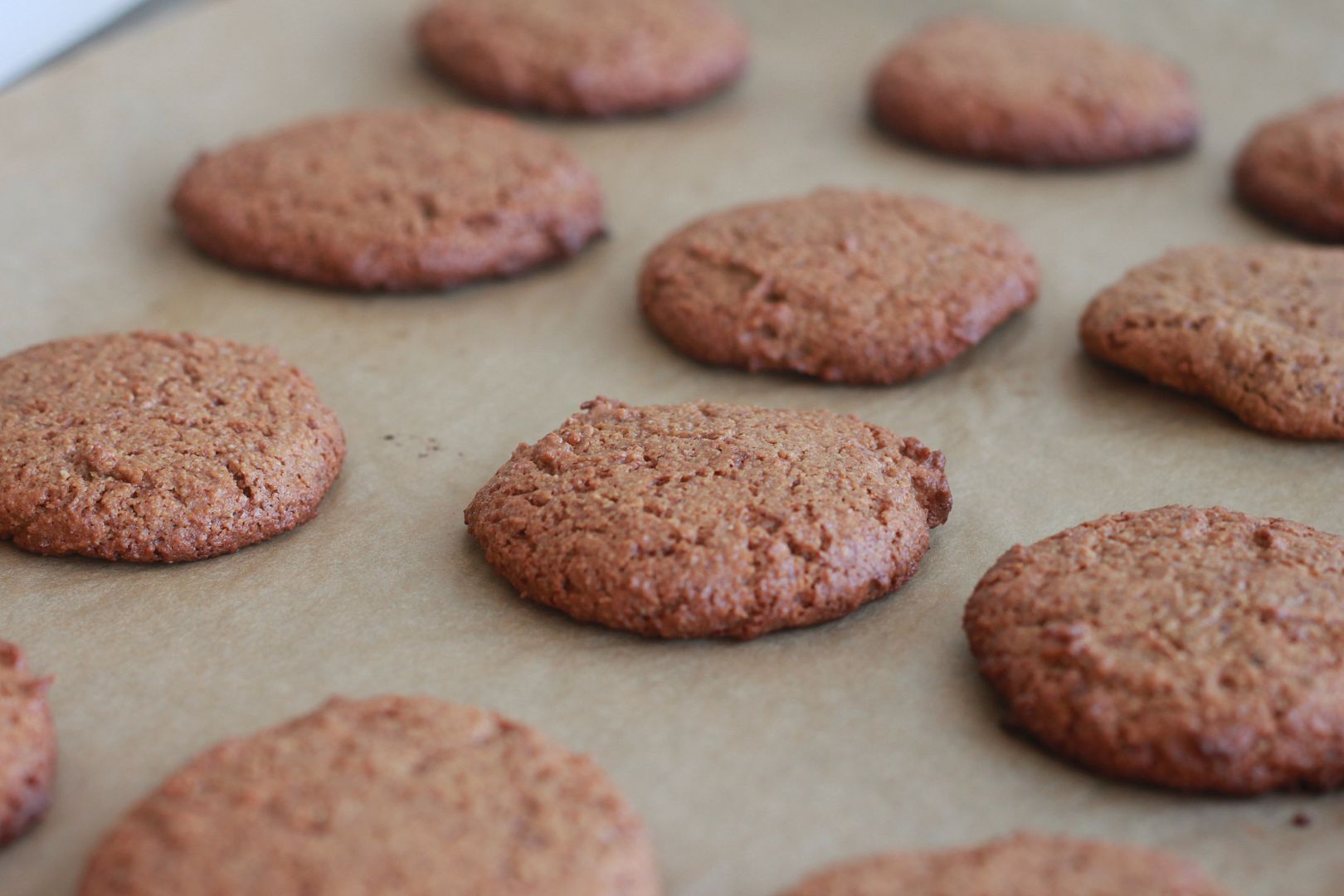 There are a few select flavors that I always look forward to once the Christmas season is officially here. The top contenders are eggnog and gingerbread. I seriously can not get enough. AND I just discovered that my local organic grocery store started carrying dairy free egg nog. What?! I had no idea this even existed. I may have done a happy little jig up to the counter because I was so excited about it.
So let's just cut to the chase and let me introduce you to a cookie recipe that will make you feel like a Christmas party is happening in your mouth. These cookies are moist, chewy and have the perfect balance between gingerbread and eggnog.
What you will need:
2 3/4 cups of almond meal
1 tsp of baking powder
1 tsp of cinnamon
1/2 tsp of ground nutmeg
1/3 cup of melted ghee
1 tsp of vanilla
1 1/4 cup of coconut sugar
1/2 cup of dairy free eggnog (if dairy is not a concern, you can also use regular eggnog)
Directions:
Preheat oven to 350 degrees.
Combine the almond meal, baking powder, cinnamon and nutmeg in a bowl.
Combine the melted ghee, vanilla, coconut sugar and eggnog in a separate bowl.
Add the wet ingredients to the dry ingredients and mix well.
Drop tbs size amount of cookie dough onto a parchment lined baking sheet. The dough will be very sticky and that is normal.
Bake for 15 minutes or until the tops are golden brown. *
Enjoy!
*At the seven minute mark I took the cookies out of the oven and used the back of a spoon to slightly flatten them out and then put them right back in the oven. You do not need to do this but it does make the cookies a little more attractive, which you may or may not care about. BUT if you want to serve them to friends or take pictures of them like I do, use the spoon :)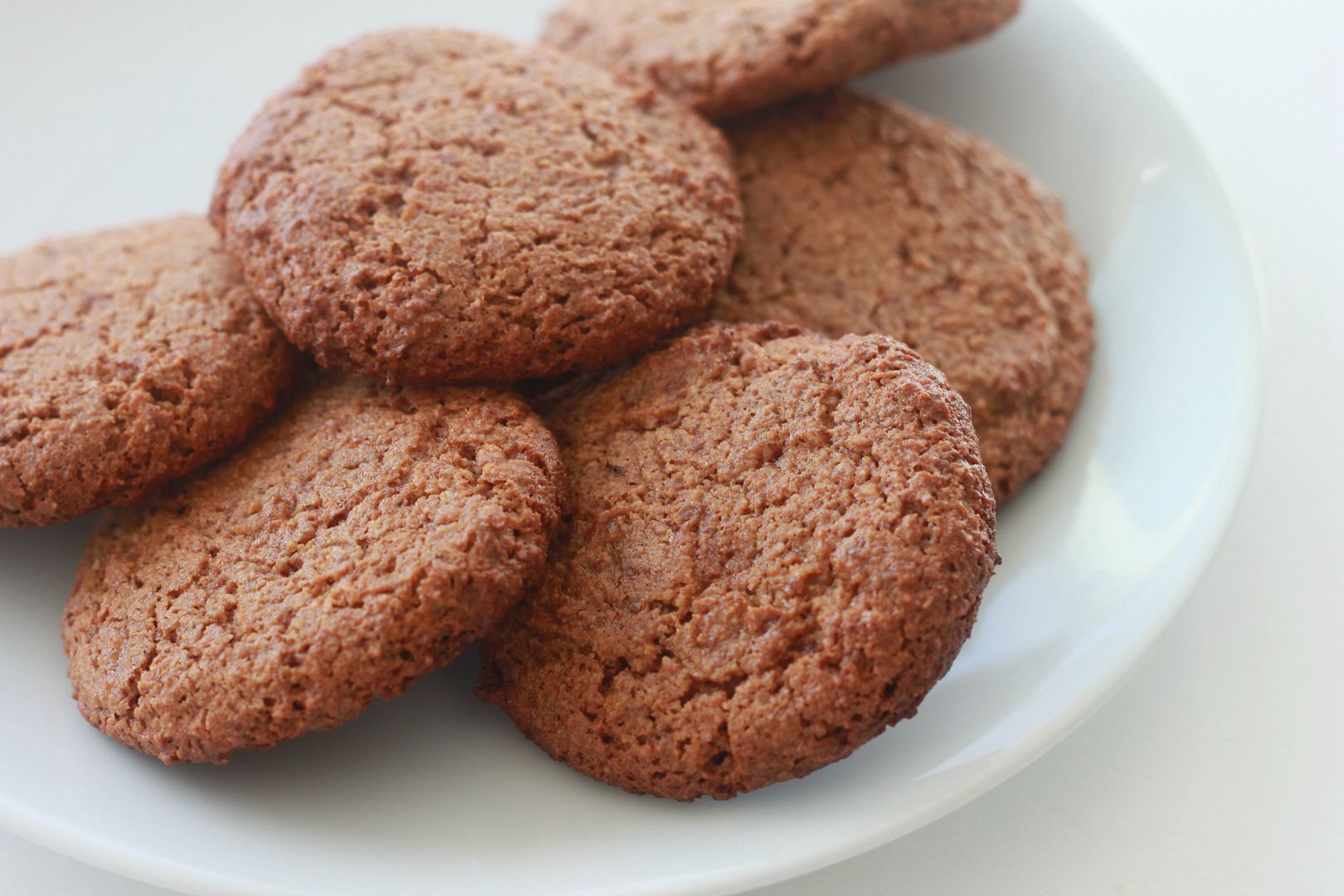 You should make these as soon as you can because I think everyone should experience a true Christmas party in their mouth at some point or another. Also, please come back and let me know what you think if you make these!