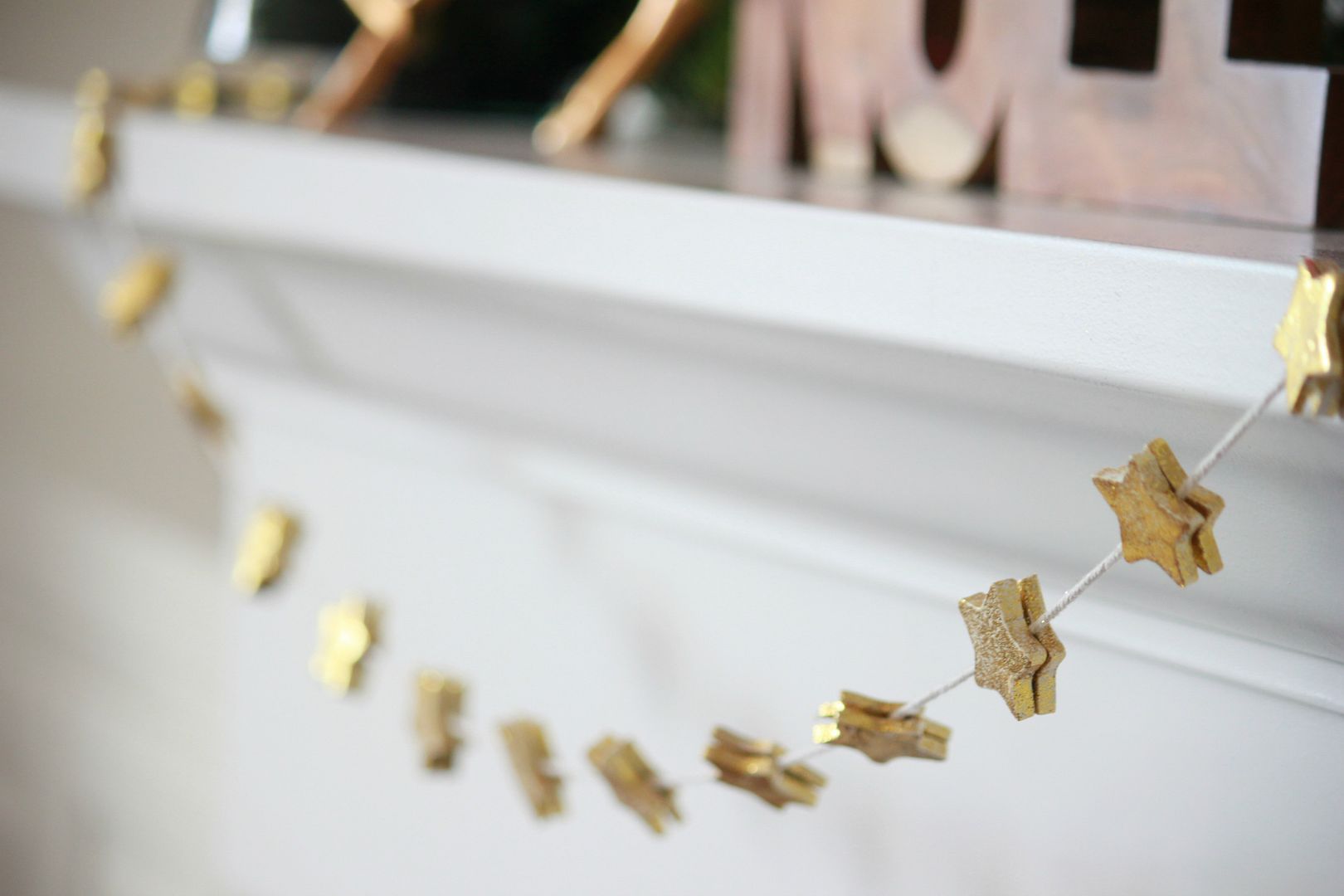 One thing I love about our new house is that we actually have a fireplace mantle! This is exciting since our old house had a mantel-less fireplace, which I always felt was a sad looking sight once Christmas time rolled around each year. So the fact that I can now do amazing things like hang stockings and garland makes me beyond happy :)
I wanted a somewhat simple garland for the fireplace and something that added a little hint of Christmas cheer without being too loud. Not sure if that even makes sense but half of the decorating thoughts in my head don't make sense. This turned out exactly like I visioned (almost never happens) and I love the little sparkle it gives my living room.
1 large block of white Sculpey polymer clay
Gold glitter
Small star cookie cutter (I found mine at Hobby Lobby in the clay section)
String
Clay roller
Hot glue gun
Small bowl
Use the cookie cutter to cut out all of your stars. I made about 34 stars for my garland. When you run out of space to cut out additional stars, mash up your clay add a little more to the ball and roll it out again.
Once all the stars are covered in glitter, place them all on a designated craft baking sheet and bake at 275 degrees for 25 minutes.
Evenly space your stars along the string.