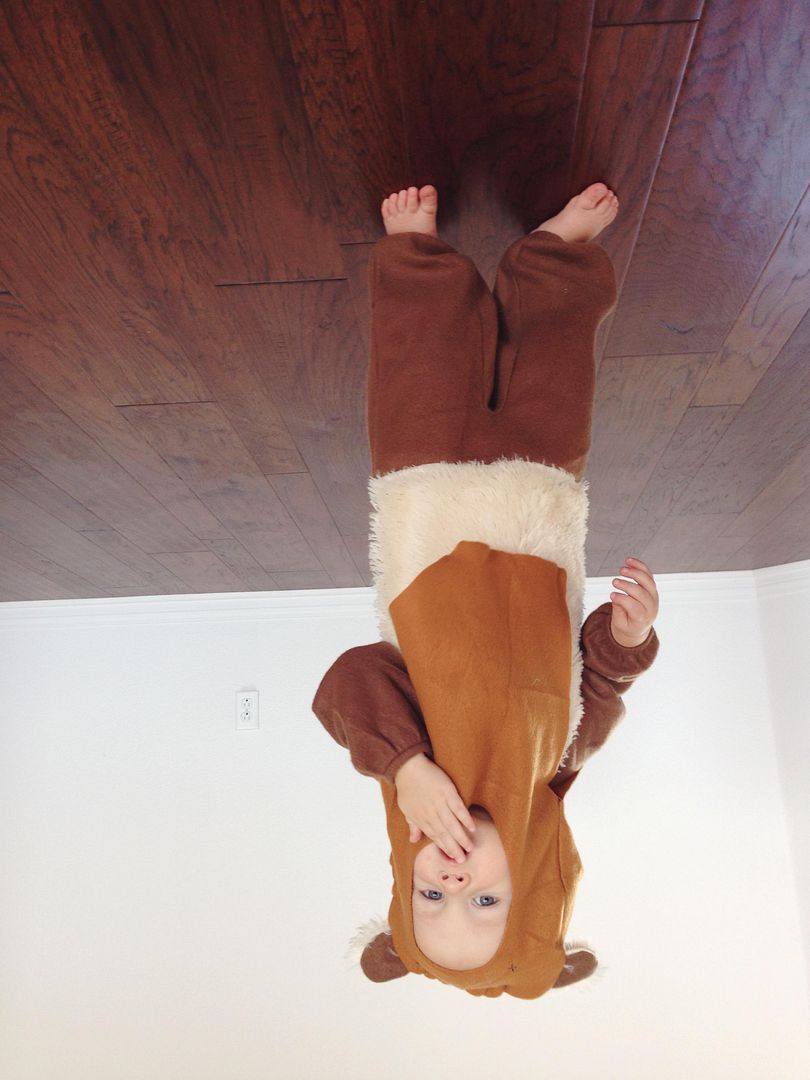 Happy Halloween! Yesterday we did a test run of Ronin's Ewok costume...and SUPRISE he actually likes it! Seriously this is shocking. Max is going to be a Storm Tropper and they are the cutest little pair if I don't say so myself. We are heading to my mother-in-law's house tonight for her famous chili that she makes every Halloween and then we are heading out for some good ole trick or treating.
On a side note, the new house it wonderful but it has basically taken over our lives for the past week or so. We were all (nicely) kicked out for the last seven days while we had painters here and floors installed. I miss the blog and being able to hang out in my house. I will be back to blogging soon!
Have a fun and safe Halloween!