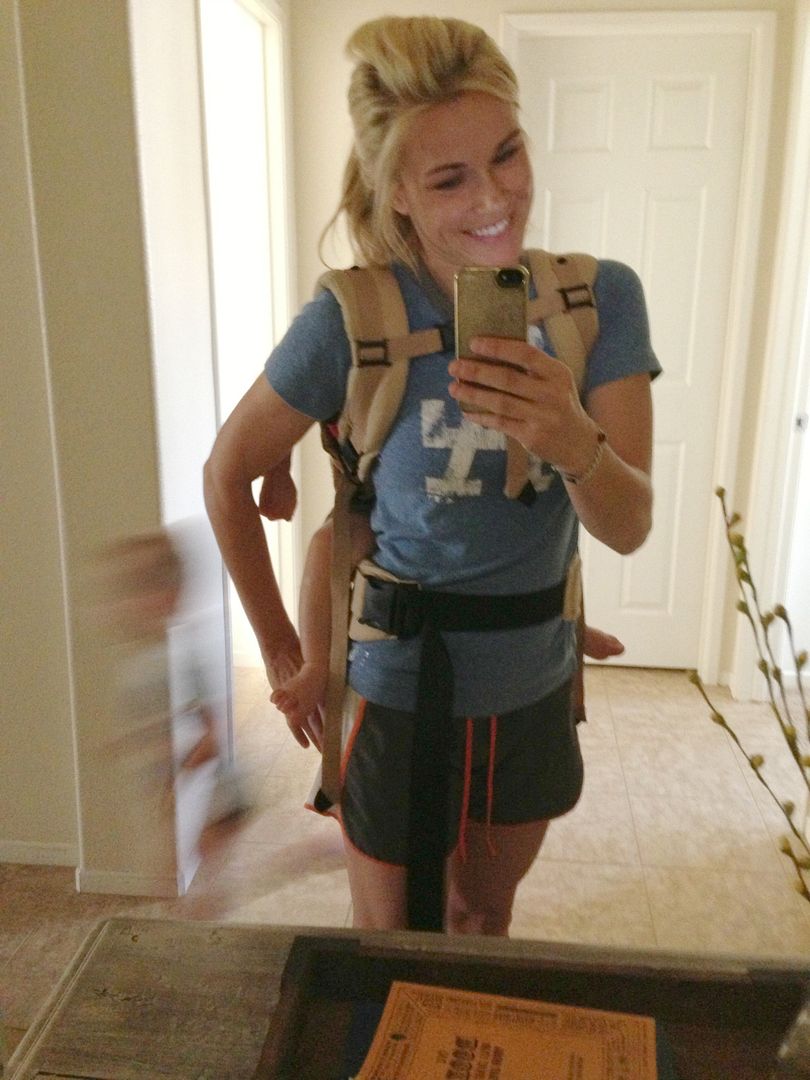 I recently snapped this picture with my iphone and it basically captured my week perfectly. This is Mom life at it's finest my friends. I am wearing my gym clothes (so hot, I know) with Ronin on my back so I could get house cleaning done and Max sprinting up and down the hall pretending to be Buzz Lightyear. If pictures had sound this would be quite a chaotic sounding one. Good times!
Well today is my birthday...oh hey shout out to me ha! I plan on getting dressed in actual clothes and I am headed to the beach for lunch, ice cream and a little family time. Tonight I am going out with my husband, HALLELUJAH for kid free dates! I can't wait to put on heels and an outfit that I don't have to worry about sticky fingers ruining. :)
Have a wonderful weekend!