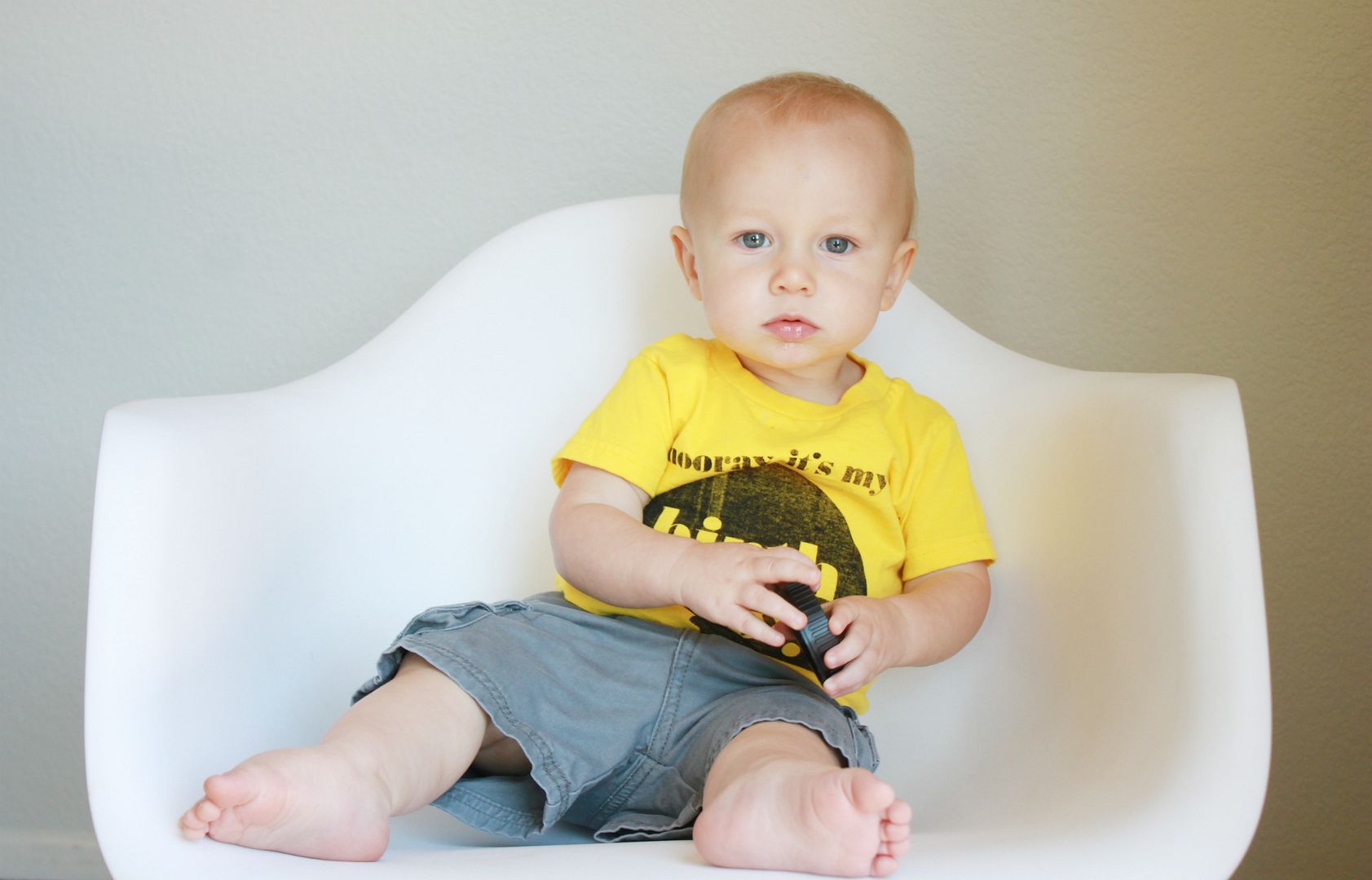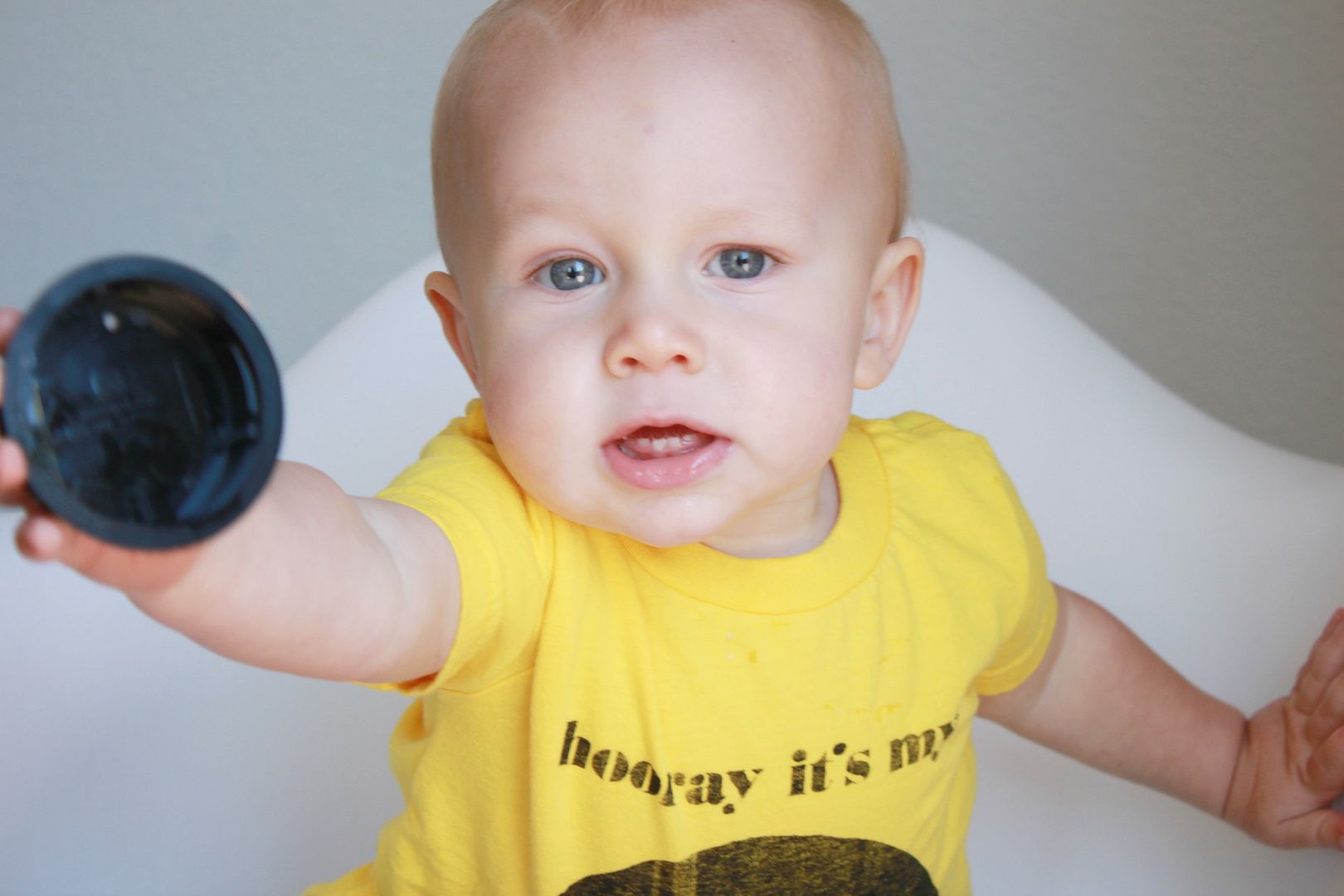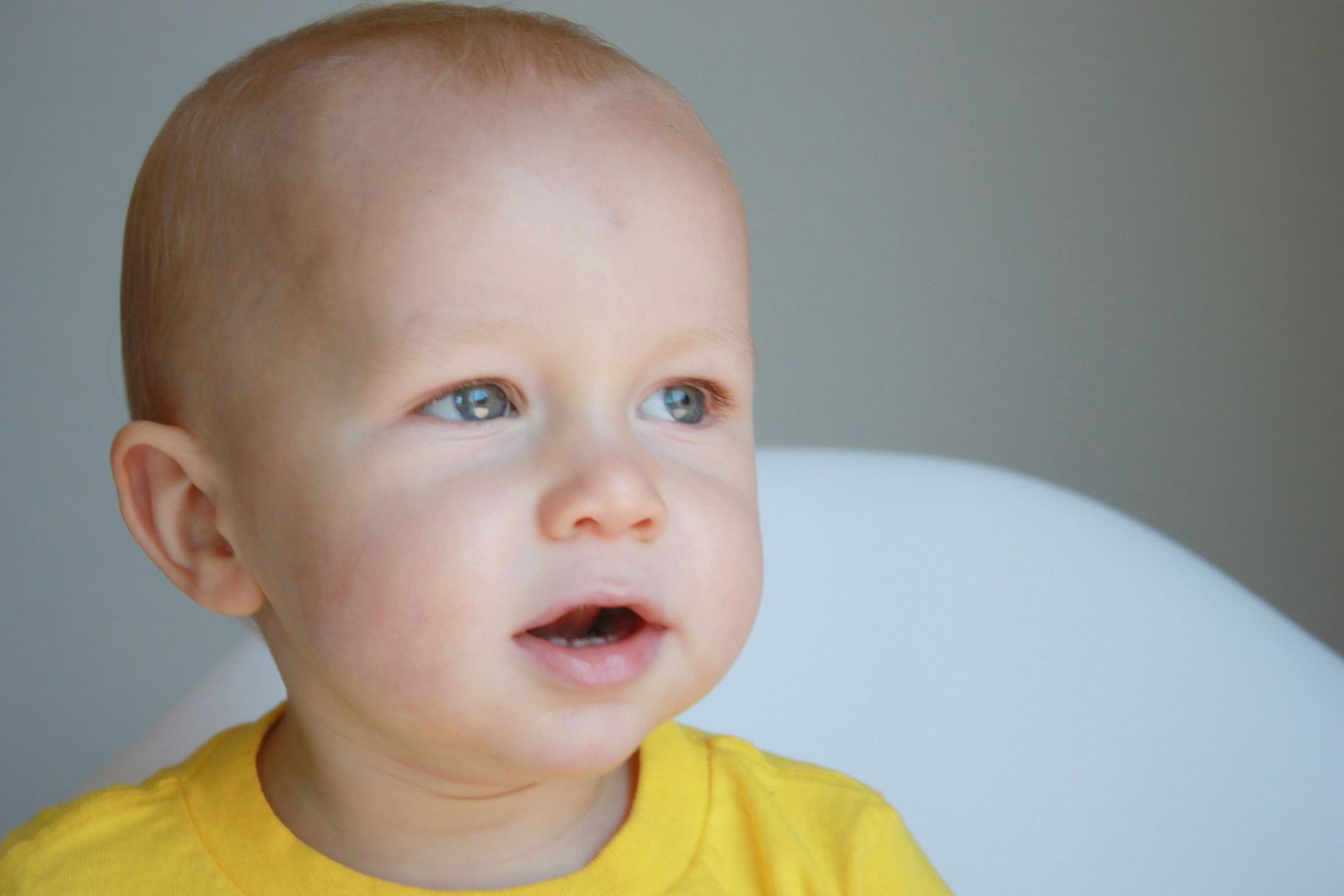 Today Ronin is one years old! I can not believe it! I have loved watching his personality develop over this past year and I am so excited to continue to watch him grow into a little boy.
He is now full on walking and climbing/jumping on top of everything he can. He loves, blueberries, bananas, strawberries, spinach, avocados and turkey. He loves to wrestle with his little brother and dad but is the best cuddler with me at the same time. He is independent and likes to play by himself, but when he cries you better not take your sweet ole time. He tends to look serious most of the time and is not the overly laugh-y type baby but his brother can get him to crack up and belly laugh like nobody's business. He loves when I read him stories and his favorite book is, "Bubbles Bubbles," (a Sesame Street book). He knows how to gives kisses and it's the best thing ever. His favorite word at the moment is "DA-DA" and basically calls everything that. He loves to clap when he is excited. He is sensitive and sweet and puts his head on my shoulder and pats my back when he is tired. Ronin has truly completed our family and has brought so much joy into our lives. Happy Birthday Ronin!
We will be celebrating this weekend with family and friends and I will post pictures of the fun festivities next week.