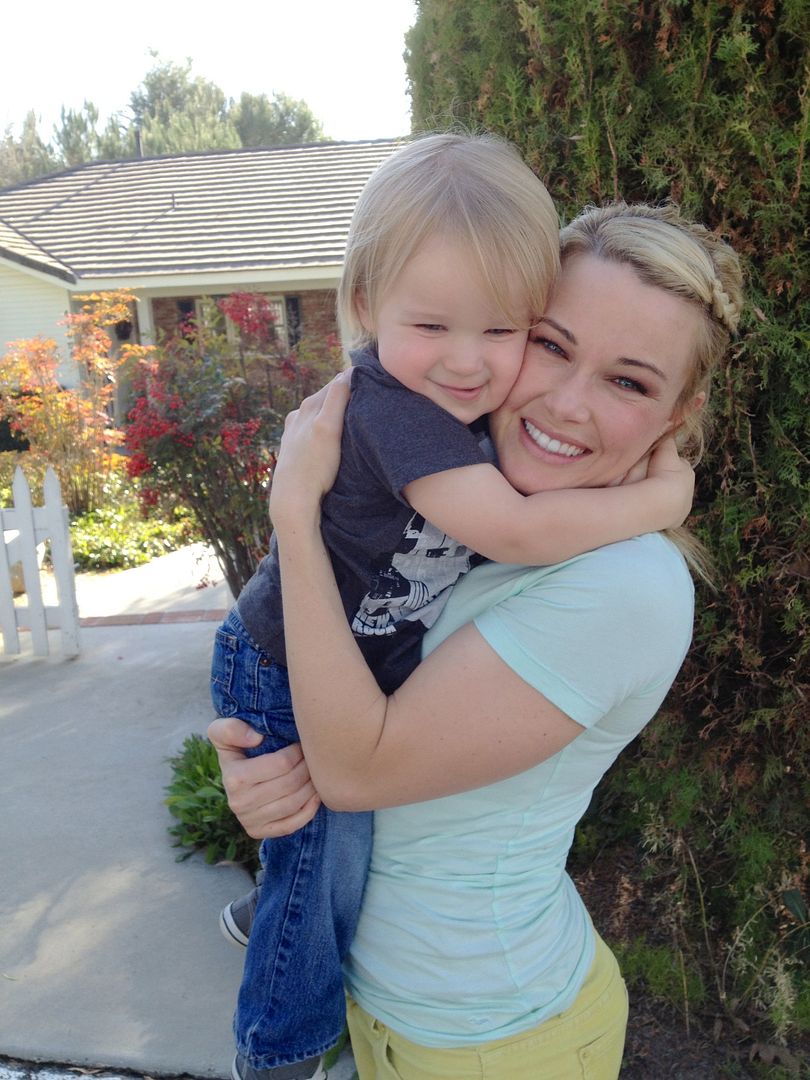 As most of you know I am type I diabetic. Much different than type two, which is the one you almost always hear about in the news. I can not cure myself. I will have this for the rest of my life. For those of you who are new here I was diagnosed at seven years old and I am now 27. You can read about my diagnosis story
here
. I was very blessed to be able to have 2 healthy boys and I continue on a daily basis to try and maintain the best control possible, because it is so important for me to be healthy for my family. I want to live a long healthy life and I do not want diabetes to hold me back or hinder any of my goals or aspirations ever. I am
very
strict with what I eat and I exercise daily, not because I am vain (well I am a little vain haha) but because it is so important for my blood sugar control.
I receive such a wonderful outpouring of e-mails on a daily basis from other type 1 diabetics wanting to know what I do, where I wear I pump and wanting words of encouragement because they may be struggling with this disease, which can sometimes leave you feeling like you are all alone. Being a mom of two crazy little boys sometimes makes it impossible to respond to everyone and I am SO sorry if I have not gotten back to you but it does not mean I did not read your e-mail and was not thinking about you.
So today I wanted to reach out to everyone, type 1 diabetic or not and let you
ask me whatever questions you may have
, right here in the comment section. I will respond to every question in a follow up post.