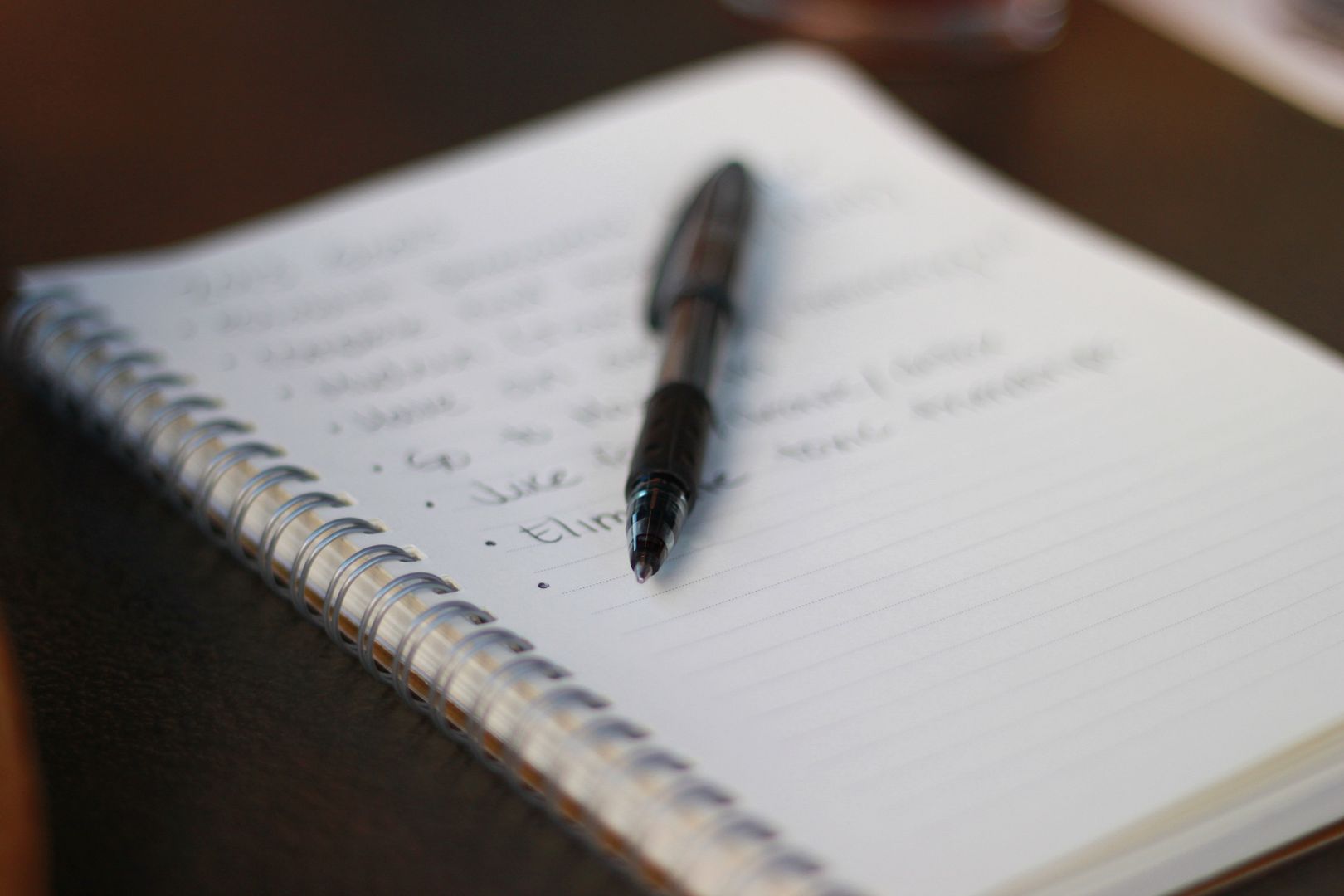 A few years ago my husband and I started a tradition that I love. Around the end of each year we go on a date where we write down new goals for the upcoming year and go over goals that we wrote down for the previous year. I find that writing goals down helps so much more with obtaining them because that way you see them every day. I also love sharing my personal goals with my husband because I feel like we hold each other more accountable and help each other accomplish them when they are shared.
A few of my 2013 goals are:
Complete a half marathon. I have my very first one coming up in just a few weeks and I have been having dreams where I psych myself out! I am not going to psych myself out and I wish I could punch bad dreams in the face.
Eliminate negative relationships. I do think that friendships and relationships take work but I do not think they should be a constant struggle. One of my favorite quotes is, "Be who you are and say what you feel because those those mind don't matter and those who matter don't mind." I will be keeping this in mind (no pun intended) during the new year.
Do a juice cleanse. After I am done nursing (I will be so sad when it is over) I plan on doing a juice fast with my husband. This means no coffee and no wine, just pure organic fresh pressed juice. Just typing this out I am nervous (at least about the no wine part ha).
Spice things up in our marriage. I plan on doing a whole post on this but you get the gist.
What are some of your goals for 2013?
Hope you all had a wonderful New Years Eve! Here is to an even better 2013-- I am cheers-ing you with my giant cup of coffee right now :)