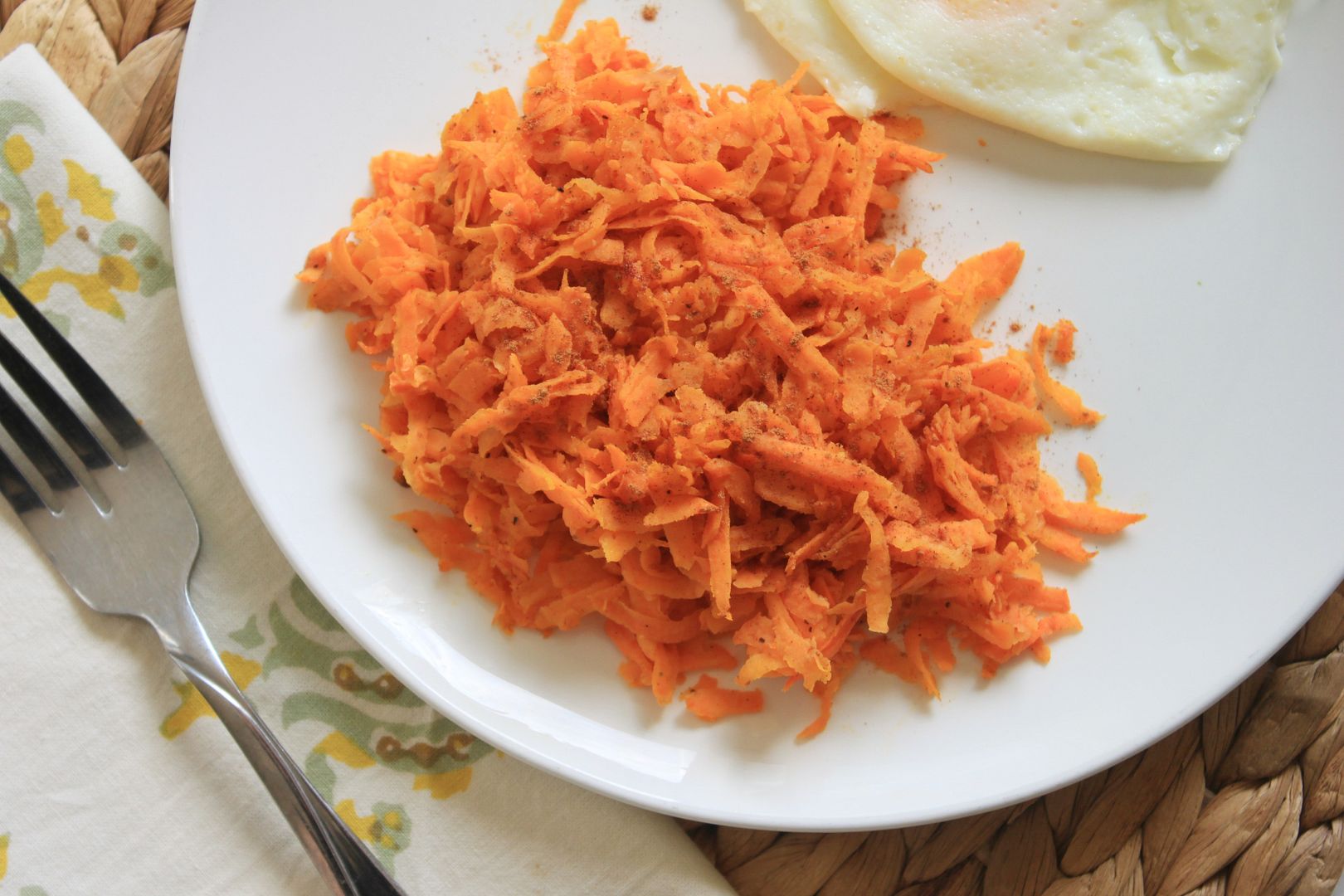 Are you a breakfast person? I am but on the weekdays breakfast for myself is pretty much non existent, so I have convinced myself that breakfast is overrated during the week. I am constantly running around like a crazy lady and I am lucky enough if I can actually drink my cup of coffee without reheating it 4 times. And is it just me or does coffee start to suck a little more with each reheat? Anyways...That my friends is why I love the weekends. Every weekend we have a tradition of making breakfast as a family and we all sit down together and eat! It is magnificent and something that I always look forward to every Friday night.
Have you ever had sweet potato hash browns? I had never even heard of them until I decided to experiment and make them for the first time over the weekend. They are pretty freakin good!
What you will need:
3 medium sized sweet potatoes (one shredded sweet potato is plenty for one person to give you an idea)
2 tbs of olive oil
Salt & pepper to taste
Cinnamon to taste
Directions:
Peel your sweet potatoes.
Use a large grater to shred your peeled potatoes.
Place the olive oil in a medium sized pan over medium heat.
Add the shredded sweet potatoes and mix in the salt, pepper and cinnamon.
Use a spatula to stir it all up.
Cook for 5-7 minutes or until you reach your desired level of softness. I like mine a little crunchy so I only cooked for 5 minutes.
Enjoy!
I topped mine with a little hot sauce (Mmm) but you can eat them plain and they are just as delicious. If you like regular hash browns these blow those out of the water. We are starting our own Christmas Eve breakfast tradition this year and these will definitely be on the menu.