And my chubby little sleeping pumpkin. Yes, this onsie might have been a teensy weensy bit small, but since it was the last time he would ever wear it we made it work :)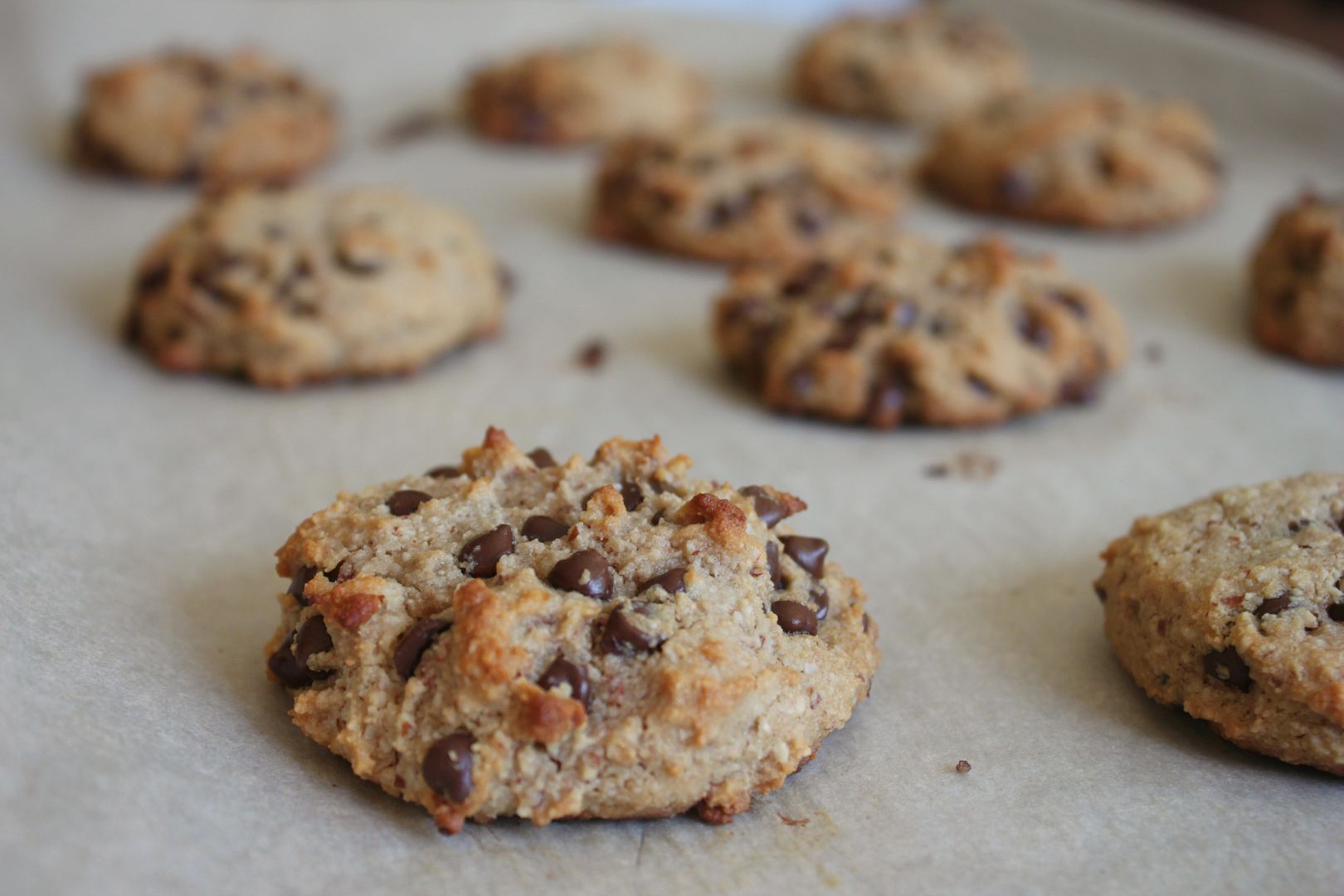 Flourless chocolate chip cookies that we devoured within a matter of hours. I got some really mixed reviews from
these cookies
, like some of you cookie makers HATED them so I made quite a few changes to this particular recipe (like no coconut) and these were bomb diggity...so there! Once I get the recipe totally perfected I will post it...because I am not ready for a swarm of flourless cookie haters again.
Okay, maybe a little dorky how excited I am but I made my very first wreath...that was actually good enough to hang up. I got everything at the dollar store so I am pretty excited (you should take a drink of something every time I use the word excited) it only cost me about $4 to make.
Hope you all have a wonderful weekend!