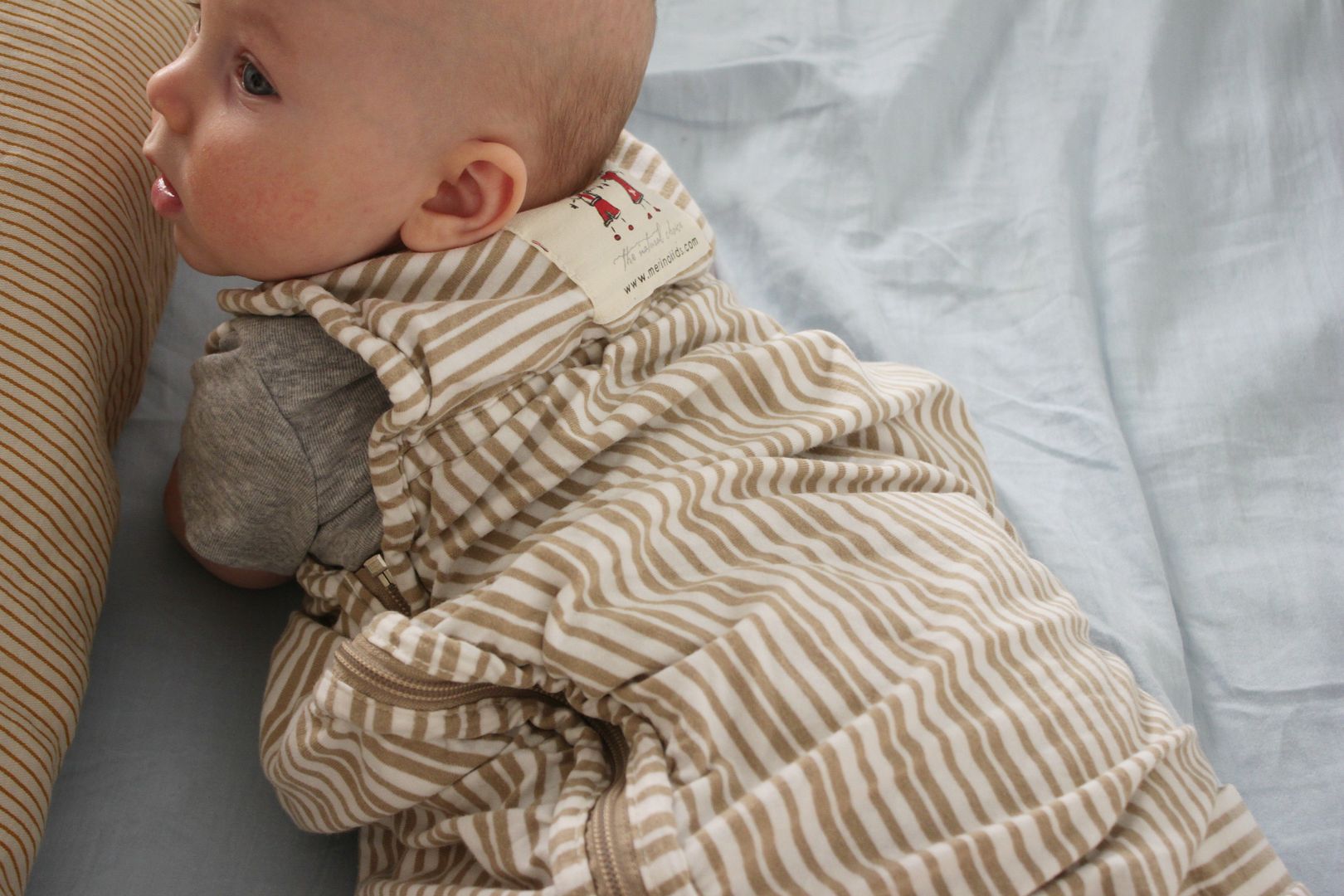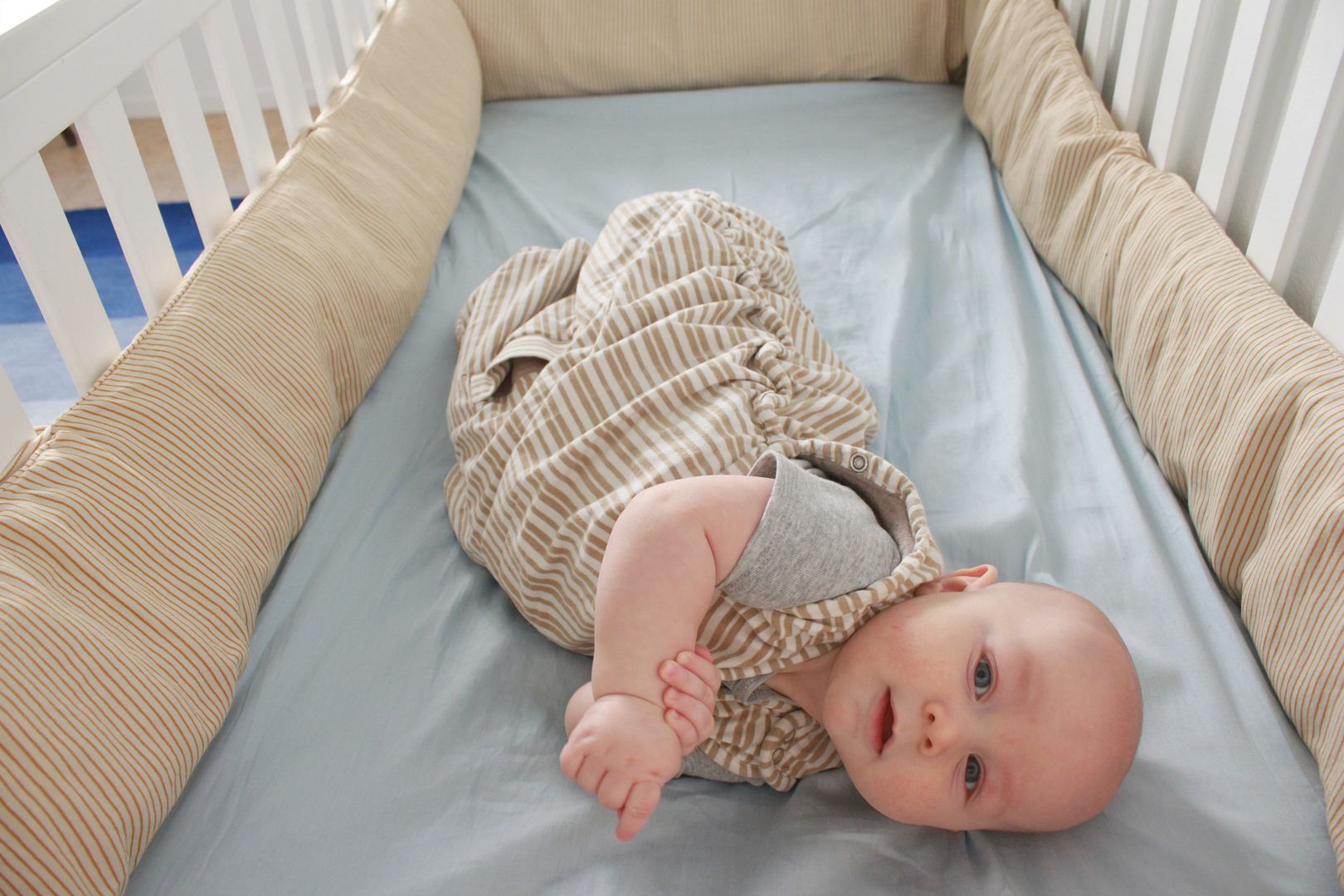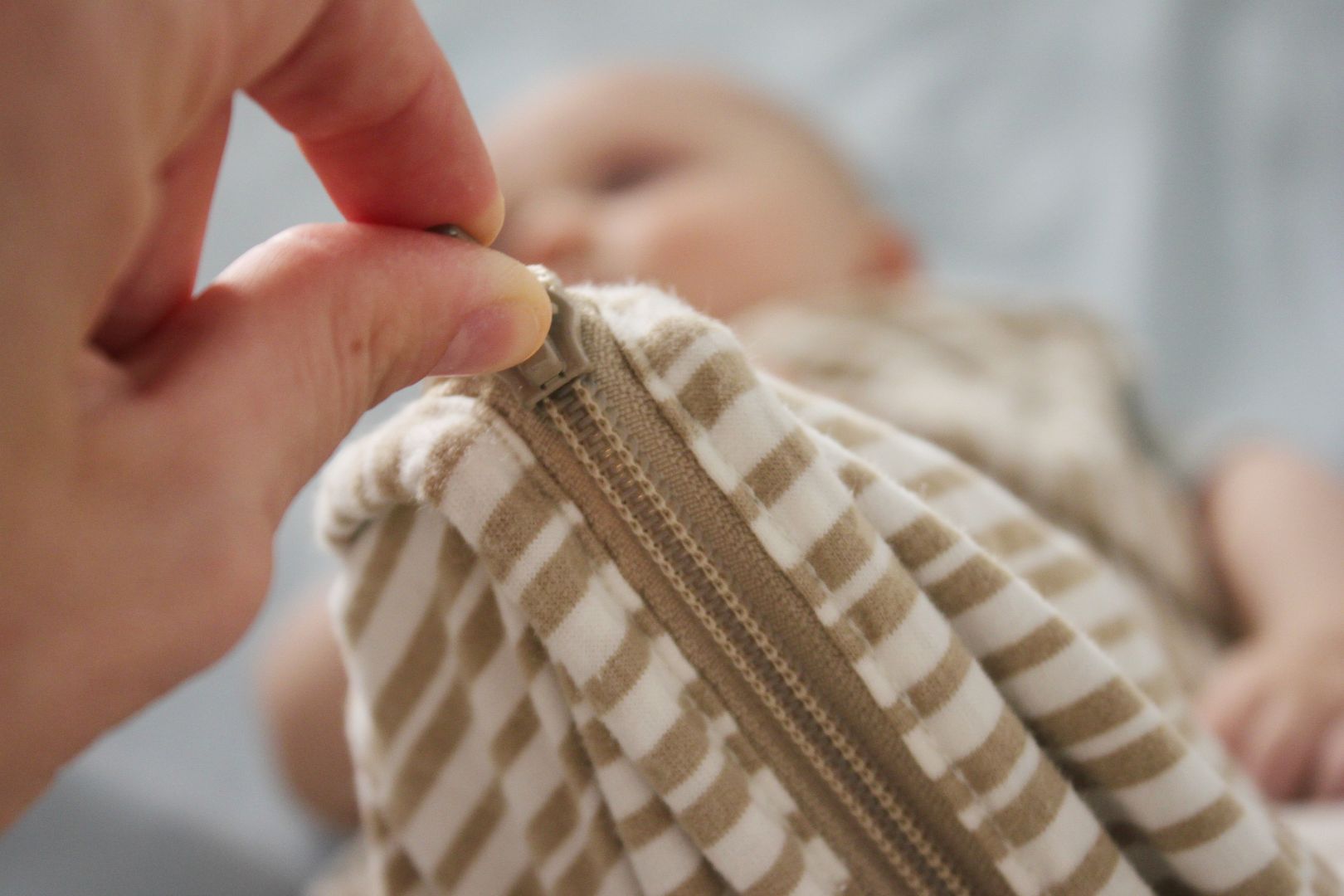 I think every Mom has things that worry them when it comes to their babies. One of my biggest fears during the baby stage is loose blankets in the crib. My worry is that they end up pulling the blankets over their face while they sleep and they suffocate themselves. With my first son he would do this as really young baby, while he would take naps and it would freak me out. It freaked me out so much that I decided not put any blankets, stuffed animals or "extra" things in his crib until he was almost a year old. I just dressed him like an Eskimo when he went to bed if it was cold.
I was planning on doing the same thing with Ronin who is 5 months old currently. A wonderful company contacted me recently and asked me if I would like to review something called the
Merino Kids Baby Sleep Bag
, which is the worlds best and #1 top-selling merino sleep sack worldwide. I almost never do reviews but I quickly checked out the link and realized this is EXACTLY what I have been looking for, but I had no idea it even existed!
Okay so let me tell you this is wonderful! It is made of organic cotton, which is incredibly soft and the design is pretty genius. It has two little snaps at the shoulder and you simply zip your baby up in it kind of like a body sleeping bag. It does not restrict your baby of movement and they have plenty of room to wiggle and move around. This is perfect since Ronin hates to be swaddled . It also makes diaper changing really convenient with the zipper located at the bottom, which I recently realized when I had to do a midnight diaper change. One more very cool feature that I must mention is that it has a nifty safety belt aperture built into the sleep bag making it super easy to transfer your sleeping baby between the car seat to the crib all while keeping your baby sleeping and cozy.
I can not say enough good things about this product. It has completely solved my mom fear and I feel at ease during the night knowing my baby is warm and safe.
I highly recommend this product to all new Moms.