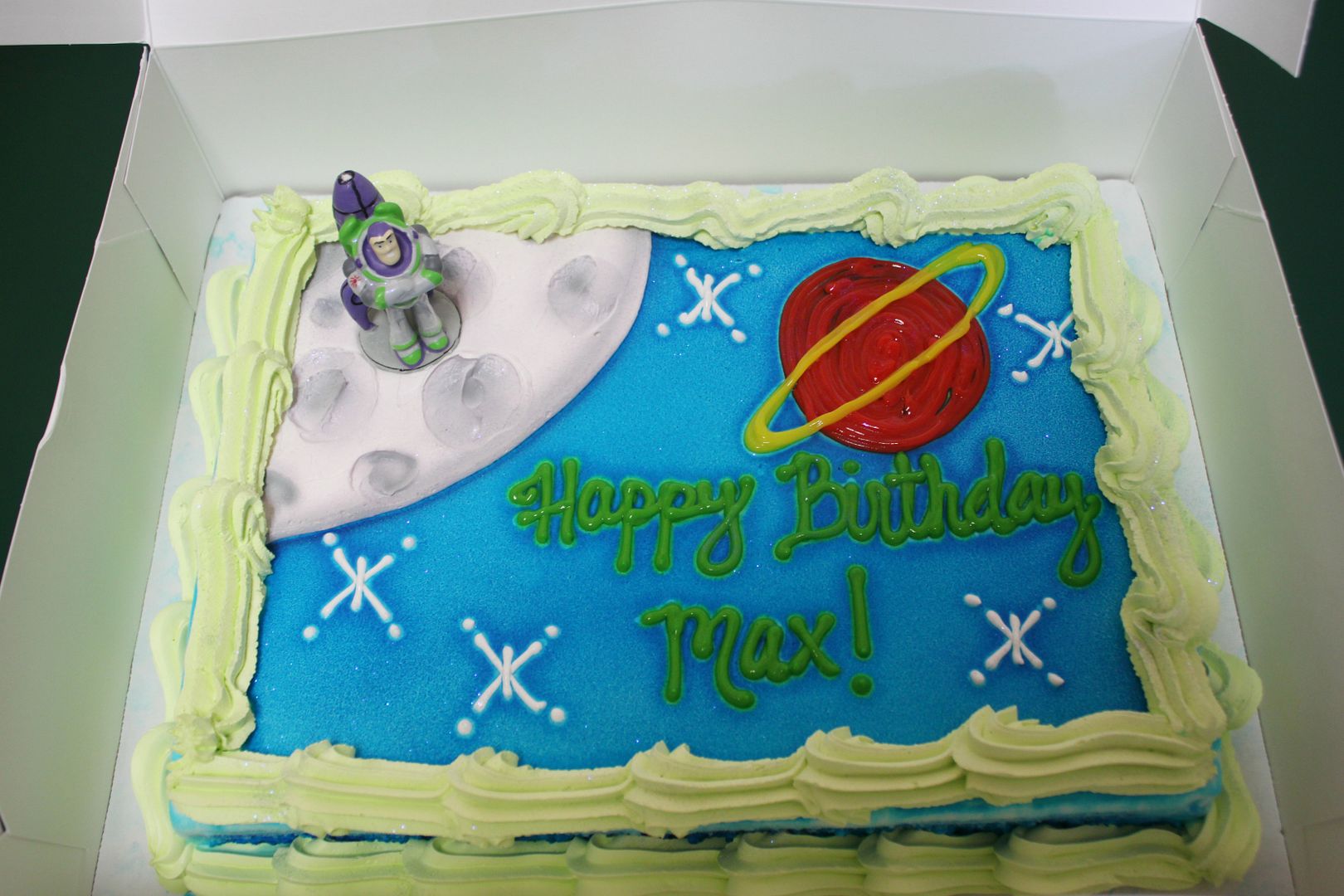 Today my sweet little boy Max turns two! Since his actual birthday is today (a Tuesday) we decided celebrating over the weekend would be best so our whole giant family could all be there. Since Max is now aware of events and concepts, we have been building up his birthday for what seems like forever now. Every day leading up to the party Max would go over the the list of people who were invited and tell me who was allowed to come and who wasn't ha! Who was "allowed" to come changed on a daily basis. He completely cracks me up. To say he has been excited is an understatement. When Sunday finally rolled around Max did an actual happy dance when I told him we were
finally
going to his birthday party. I have never seen him happier in his whole two years of life.
Last year
I went all out for his birthday and like any one year old, he remembered nothing. This year I wanted zero clean up and the idea of having a bunch of hooligans (aka toddlers) running around our tiny backyard pulling up our tomato plants sounded like a big...NO. This year we had Max's party at a wonderful little hole in the wall pizza place. It was perfect.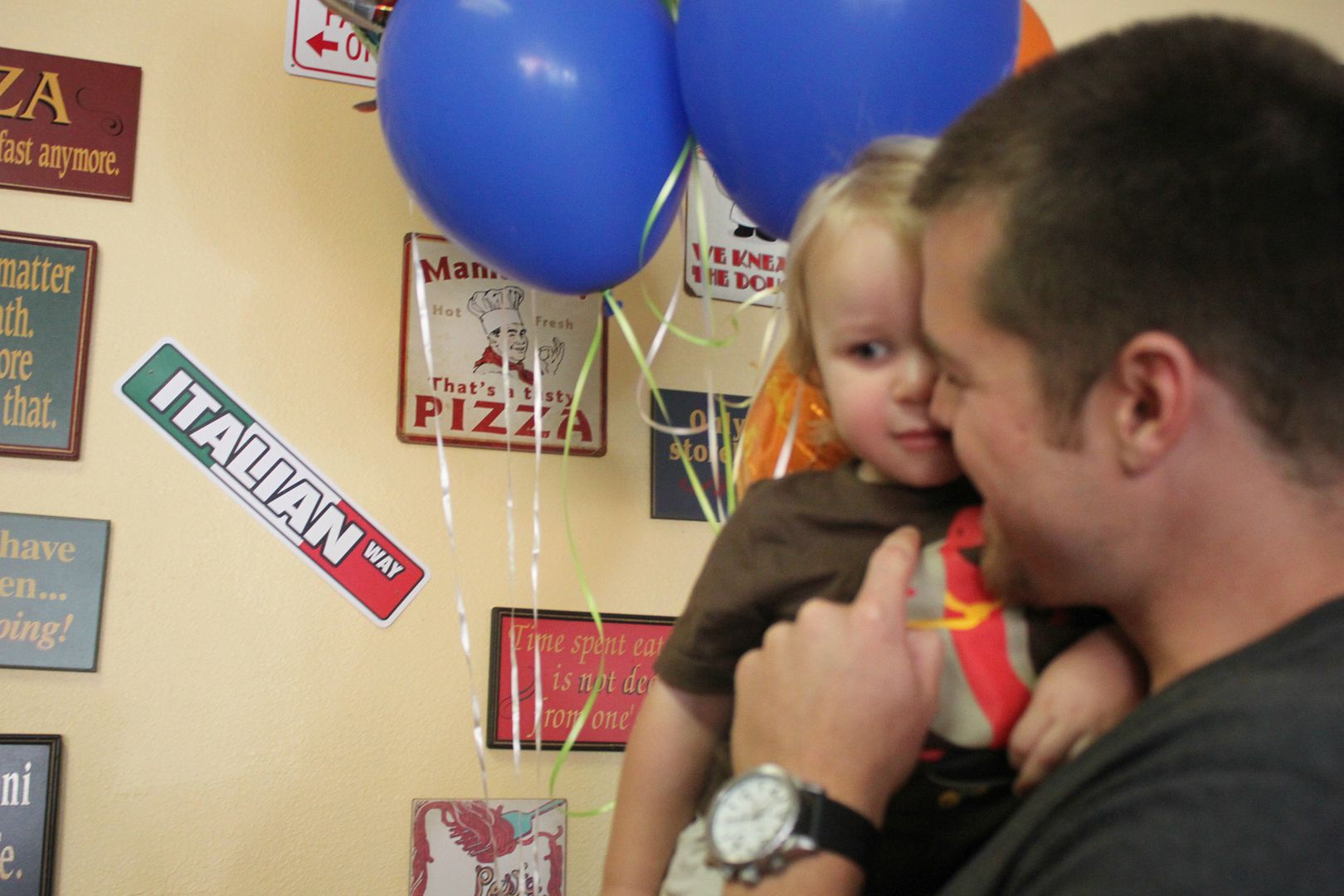 Getting super shy as everyone sang him Happy Birthday :)
We practiced blowing out candles the day before...and he was so happy to show off his new candle blowing out skills.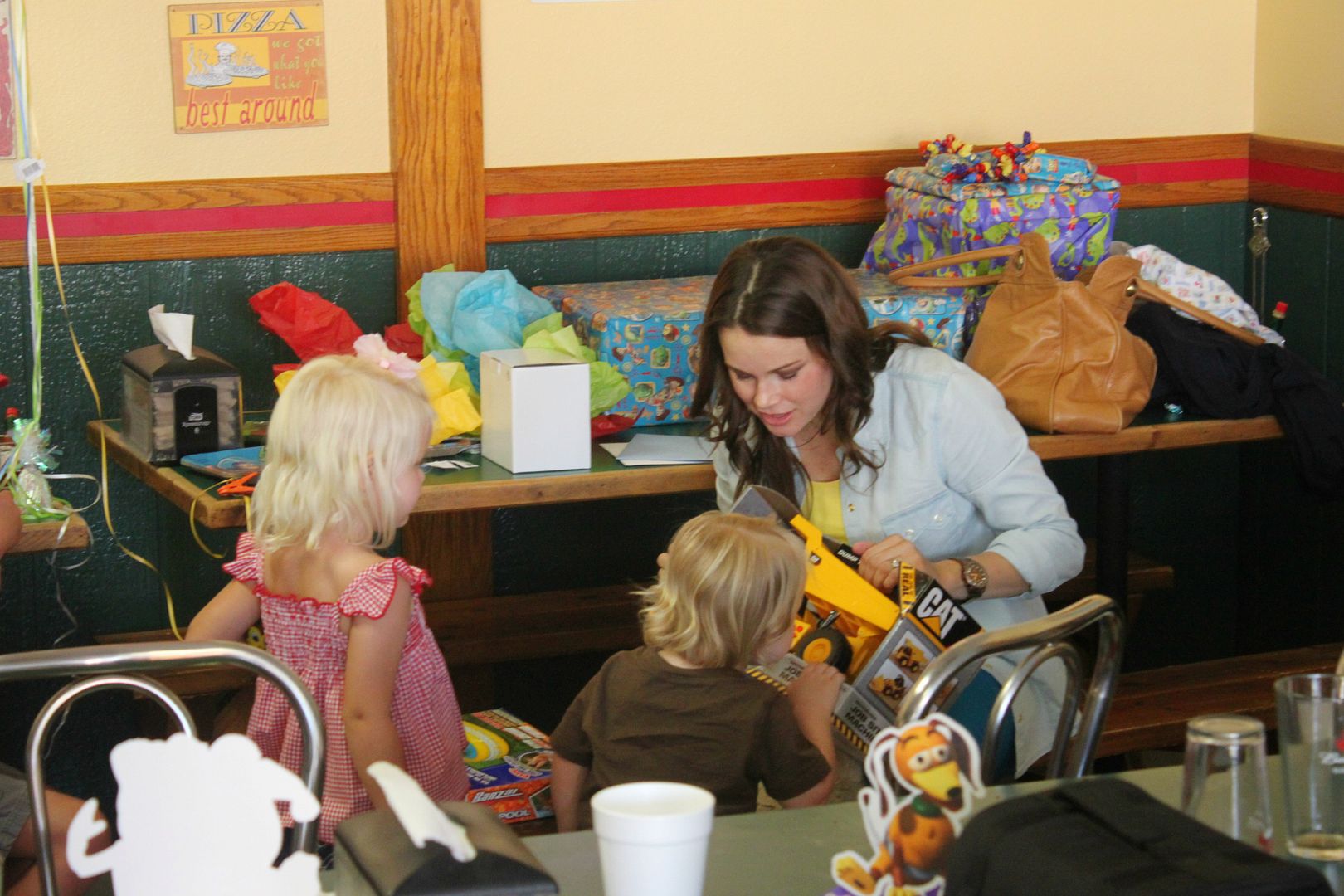 Even though I ended up opening all of his presents (he cared more about his .25 little jelly skeleton that he won from an arcade game more than all of his awesome presents at that moment), he was so excited when we got home and explained that all these new toys were his!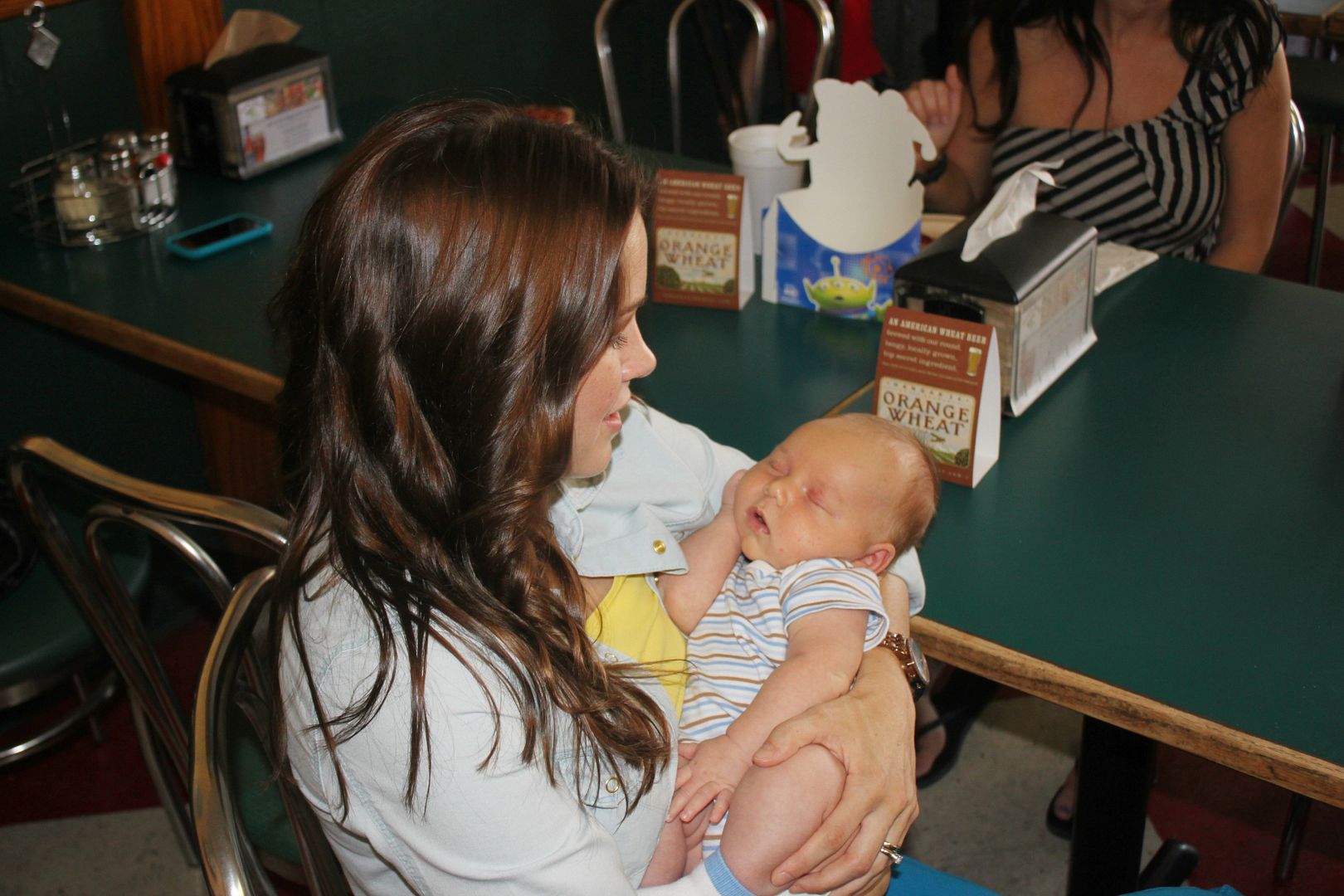 Ronin slept through the whole thing. He loves chaos and screaming kids apparently.
Happy Birthday Max!