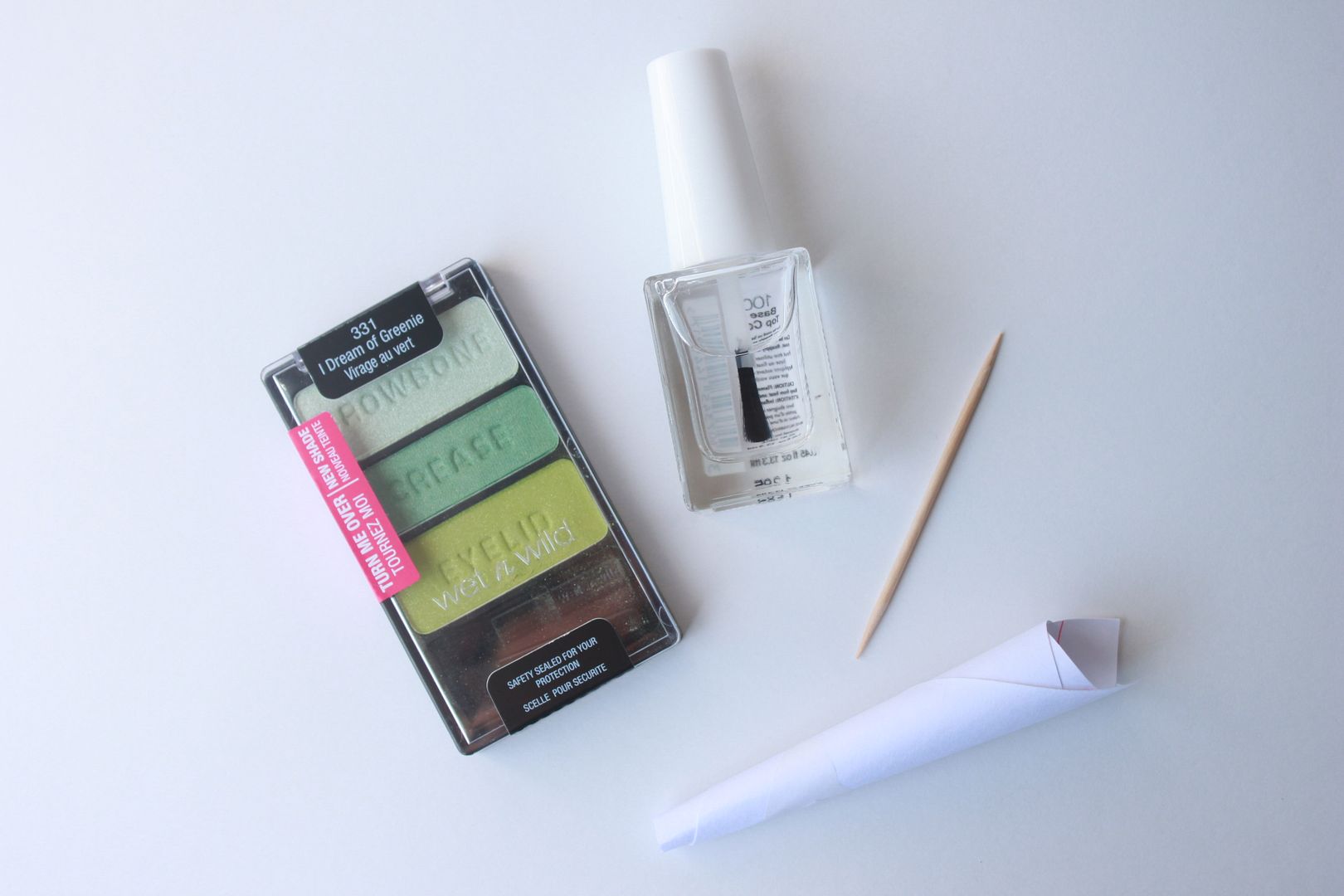 Pregnancy insomnia can be a little bit of a blessing (depending on how you look at it). Sometimes when I can't sleep I randomly get these ideas that just pop into my head. I quickly jot them down into my phone and revisit them when I am coherent in the morning. I would say only 30-40 % of them actually turn out like I imagined. Take this little project for example. I tested it out over the weekend to see if it would even work...and it worked! I did a little pregnant happy dance. The exciting part of this is you can make
ANY shade
you want! The color combinations are seriously endless.
What you will need:
Clear nail polish.

Cheap eyeshadow. You could also use expired eyeshadow that may just be taking up space in your makeup drawer.

Toothpick
A funnel. I made mine by wrapping a note card into a cone shape and then taping it on the back.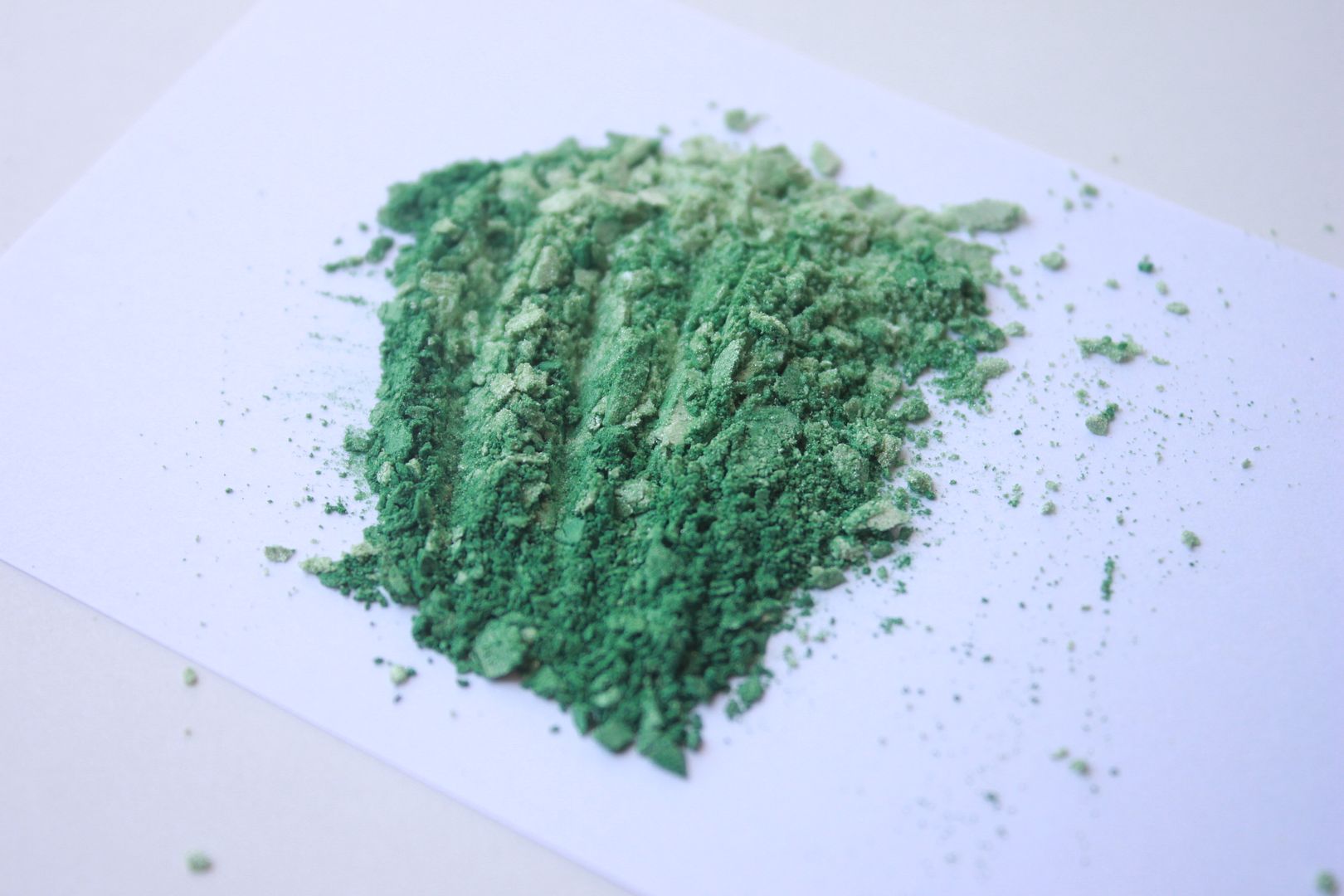 Take out the eyeshadow you want to use. I used a butter knife to scrape it out of the container. I combined the first two colors of the eyeshadow palette above. Crush it up so it is in a powder form.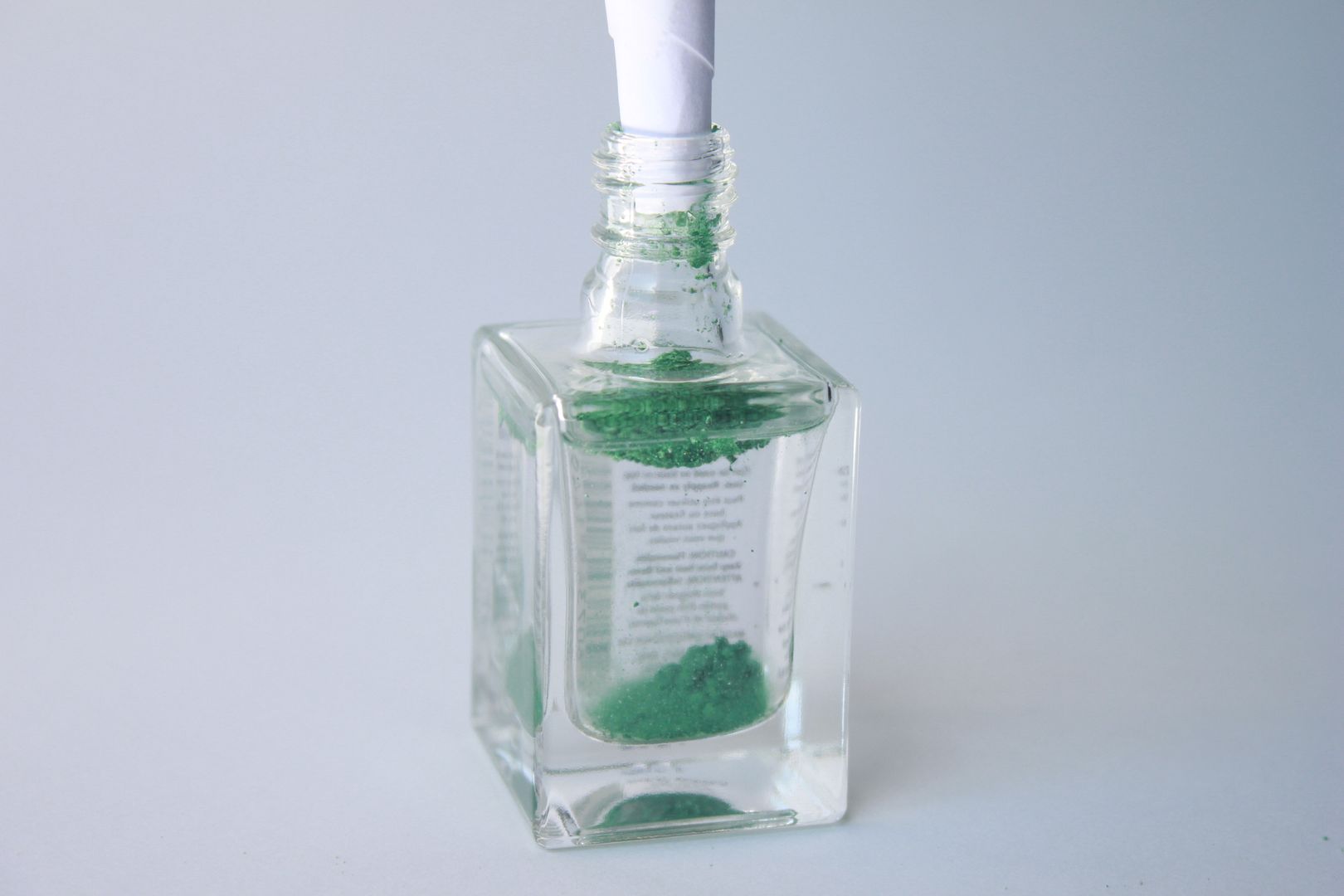 Empty a small amount of clear nail polish out so you have room for the eyeshadow powder. Place your funnel into the top. Add the color into the bottle.
Use the toothpick to mix up the color into the bottle. Put the cap on and give it a good shake until it is evenly distributed.
You now have you own custom shade of nail polish! I always wanted to name a nail polish so I think I will call this one Emerald Sea-ty ;) I asked my husband if he "gets it?" and he said I'm dork. What do men know about naming nail polish colors anyway?