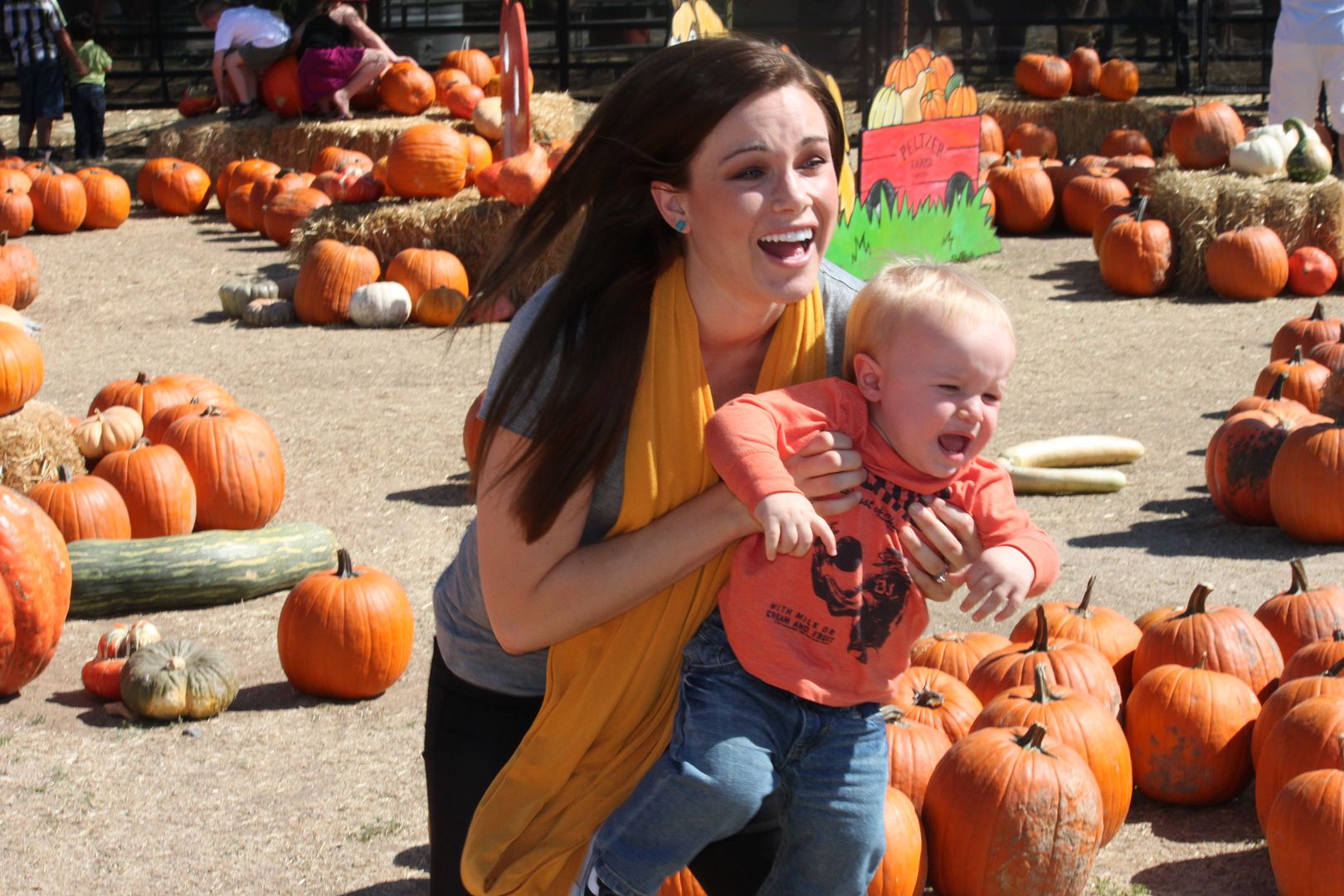 This picture was taken this past October. Maybe it was a foreshadowing of the craziness to come...
You know what is one of the worst things ever? Toddler tantrums. They make me want to either drink a beer at 10 in the morning, or go on a nice long run so I can come back refreshed and ready to take it on, both of which I can not do at the moment. I actually would never drink a beer at 10 in the morning but lately it does not sound like such a bad idea. I end up trying my very best at disciplining (which consists of time outs in his room) and I usually start crying because I feel like I am going to freak out.
I have a great kid I really do, but I do not know what this new behavior is all about. My son has started shouting "NOOOO!" in public, screams for Daddy, throws himself on the ground, has even hit me a couple of times and has full on temper tantrums.
To be honest, this all makes me feel like a bad Mom. What am I doing wrong? Have I let him watch cartoons one too many times since I feel like a big blob? Is he rebelling because he knows someone else is coming into the family? Is it just a cry for more attention? I have no idea. I admit I am about as fun as a
dead lizard
right now and I have no energy to go to the park and play hide and seek...but what is up with this?!
If you have been through this, I would love some advice.