With only a few days left of being pregnant, I figured it's probably best that I do not give in to the greasy french fry (steak french fries if I am going to be specific) craving that I have been having recently. I feel like a fat kid trapped inside of a body that is not mine right now and I am so ready to get back to the gym and get my workout on...all in good time of course.
I tested out this recipe yesterday as a "Pre Memorial Day BBQ snack," and these babies totally hit the spot! Plus the prep time took less than 5 minutes, which is always a plus in my book.
What you will need:
Fresh green beans (not frozen) I used about 3 cups.

Olive oil (enough to thoroughly coat the green beans)

Salt, pepper and garlic salt to taste
Directions:
Preheat oven to 400 degrees.

In a large bowl, combine the green beans with the olive oil, salt, pepper and garlic salt.

Place green beans on baking sheet lined with parchment paper.

Bake for 25-30 minutes, turning once while baking. Take them out when they are nice and crispy. The browner and more caramelized they are the better!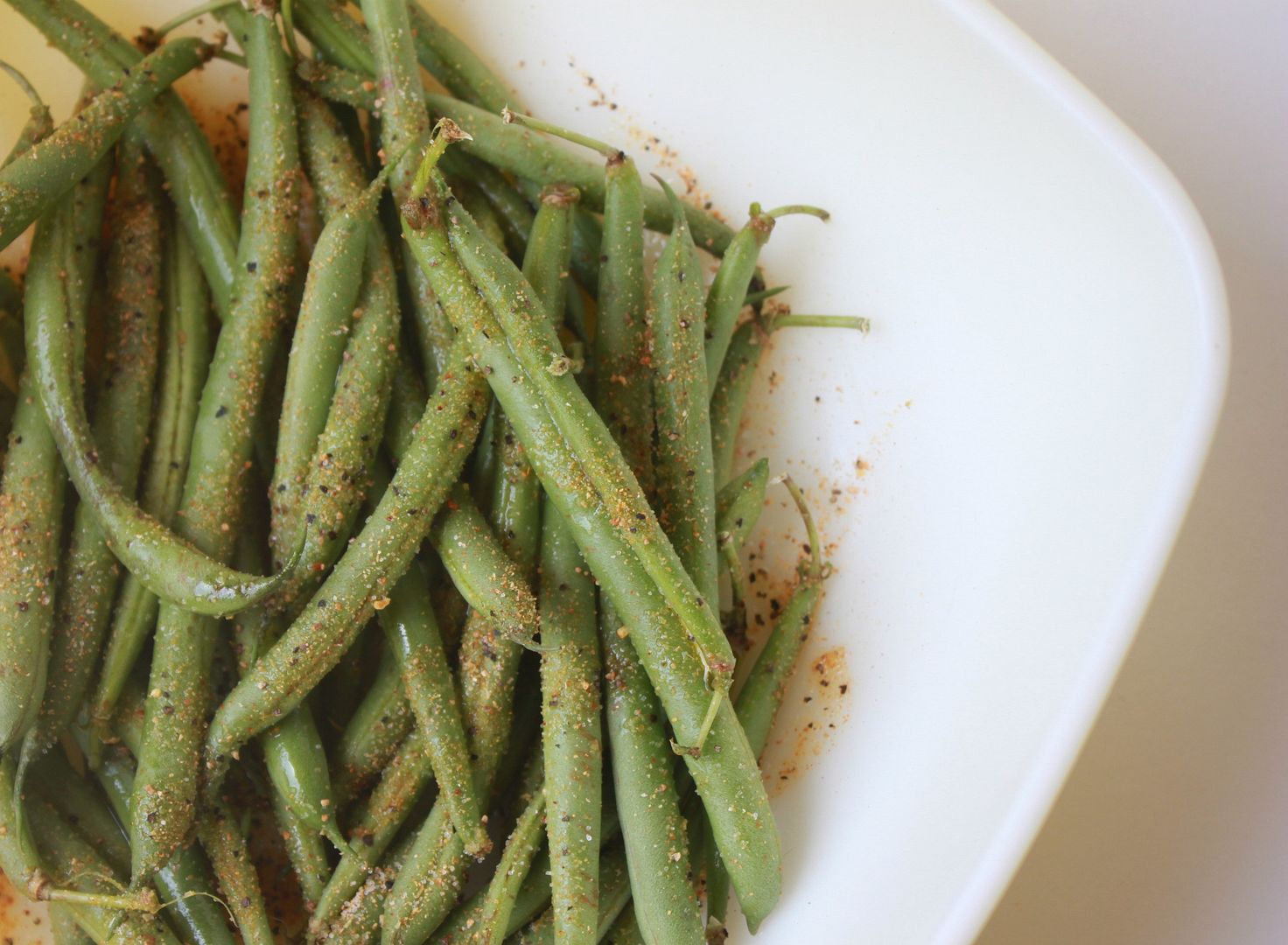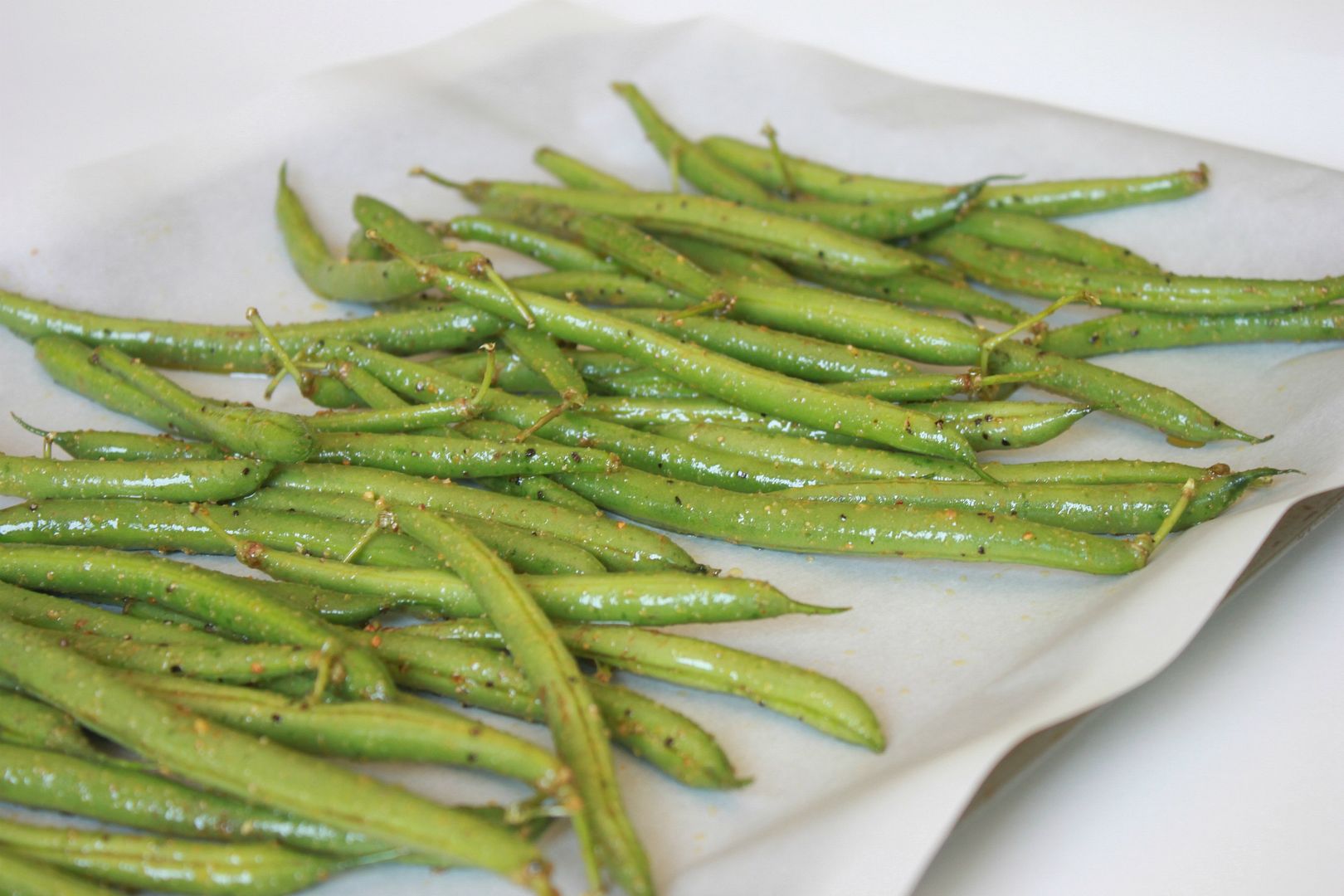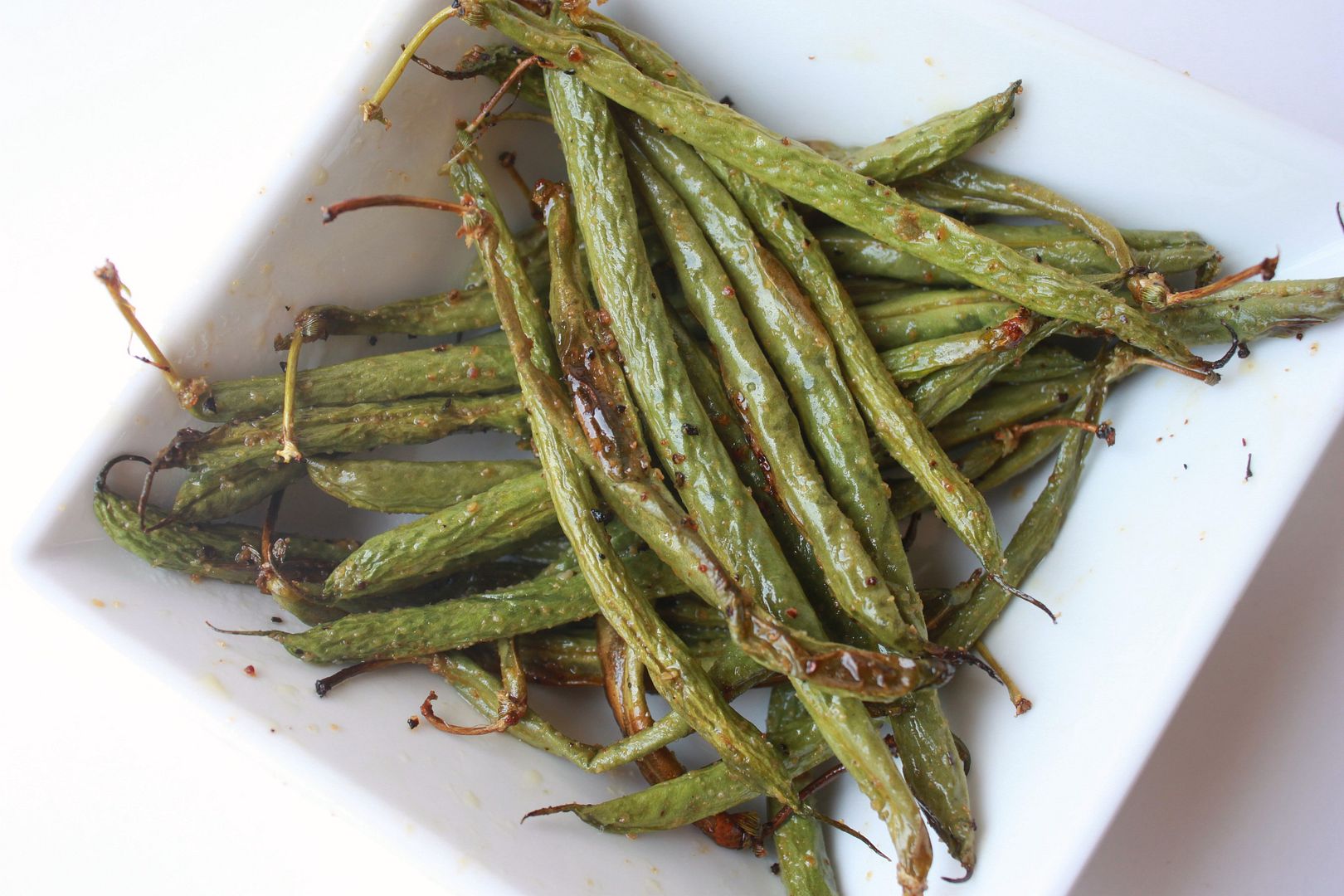 If you are having a craving (pregnant or not) for a starchy little snack, but want to have a healthier option...these will do the trick!