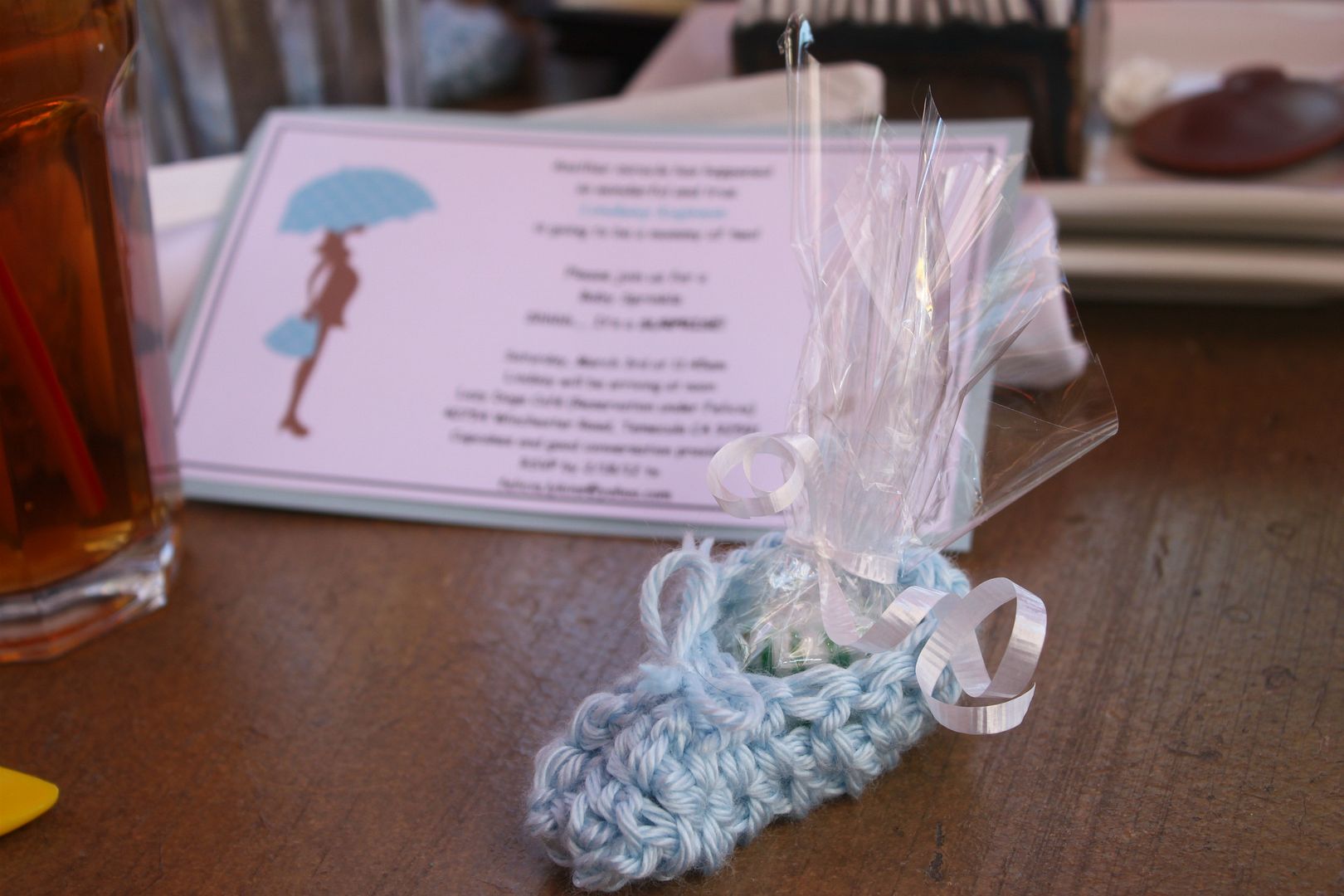 On Saturday my two best friends surprised me with a "sprinkle" shower! I thought I was just meeting them for lunch and when I arrived there were balloons, table decorations and all my friends were there! I was so shocked, which is surprising since I am usually Nancy Drew when it comes to secrets and surprises. I did not have a clue.
See the little crocheted baby booties above? My sweet friend hand made all of those for each person who came. So cute! Since I bring my camera with me wherever I go I was able to get a few pictures...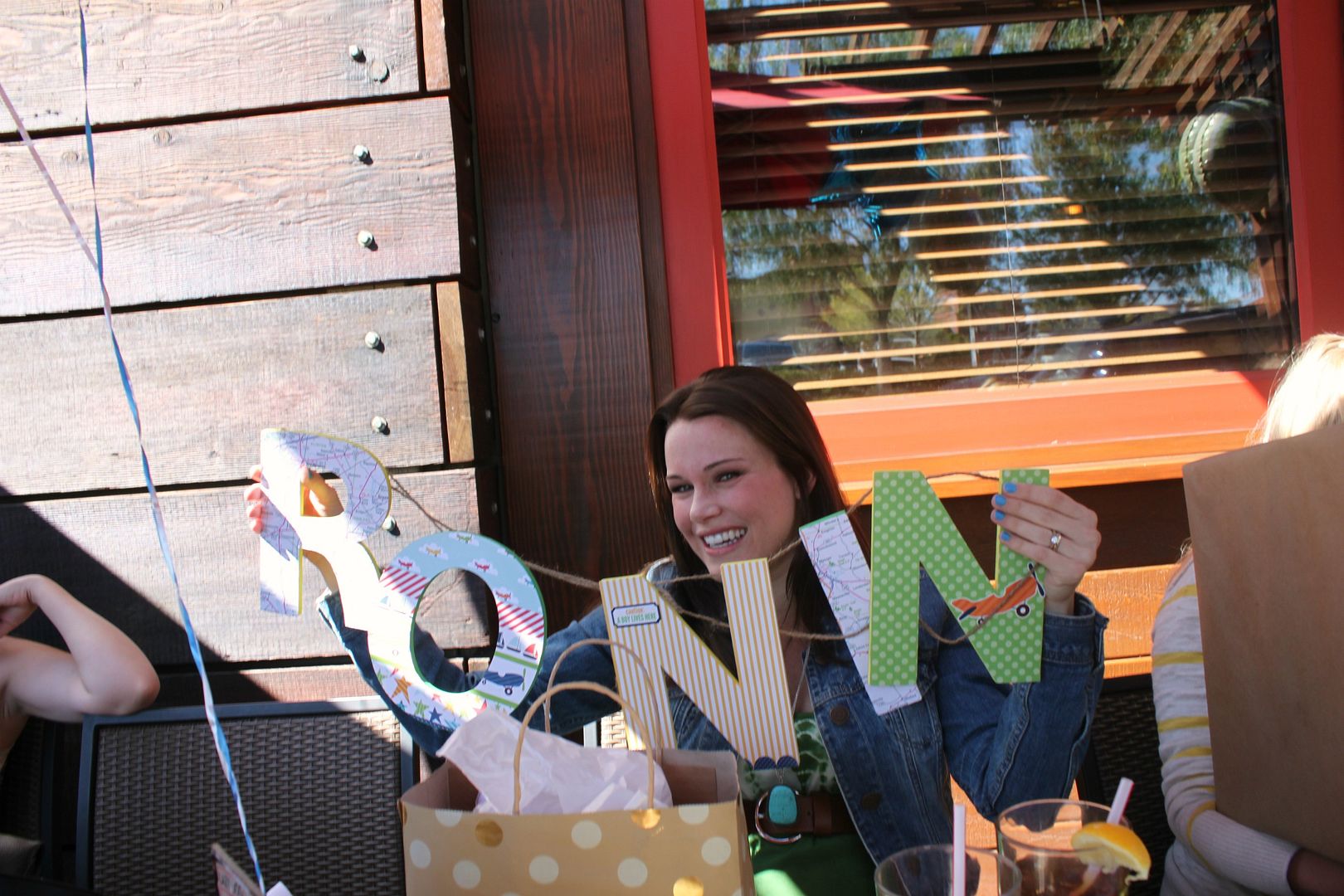 Opening all the fun little gifts for baby Ronin.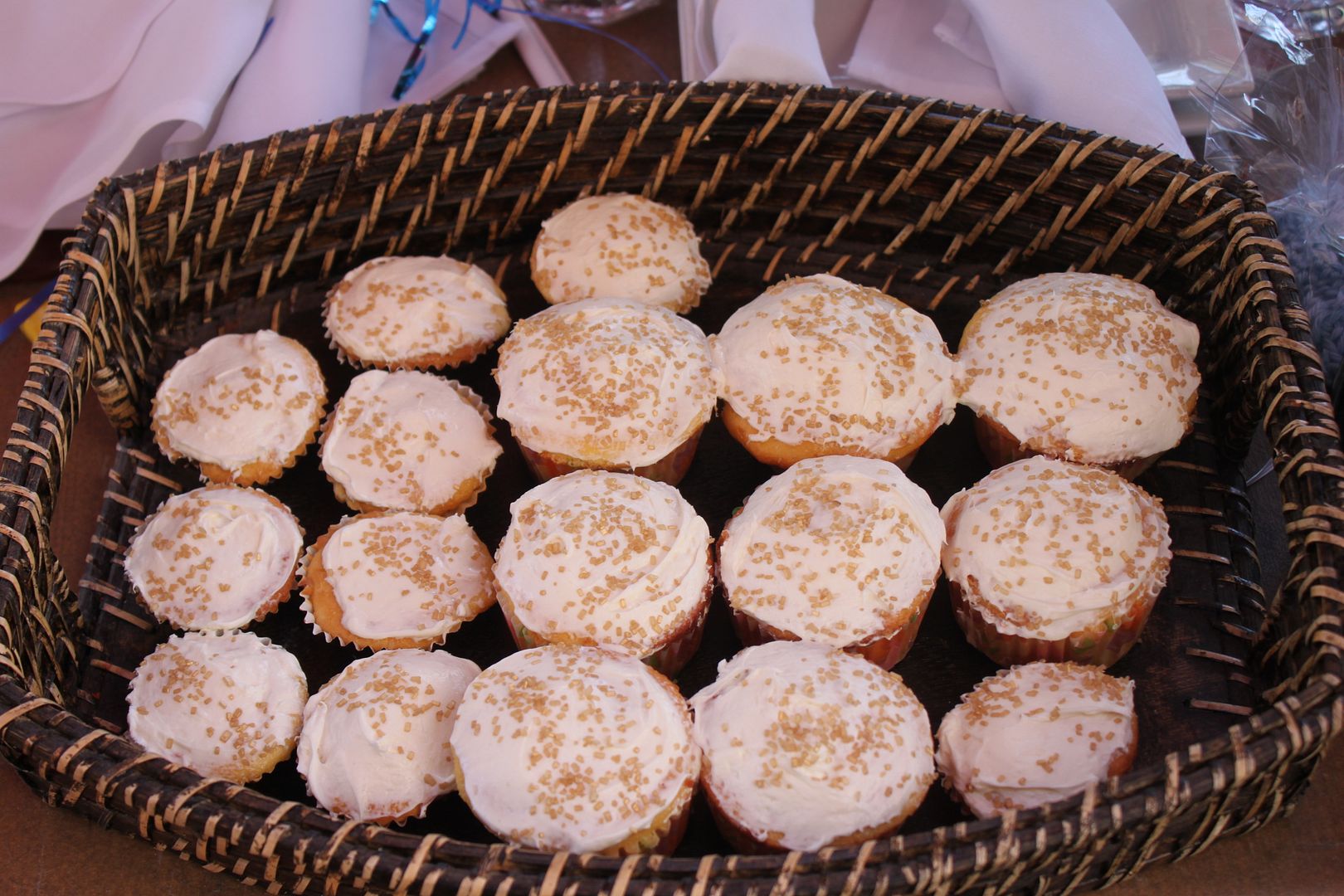 Cupcakes for all the non diabetics...which is everyone except me...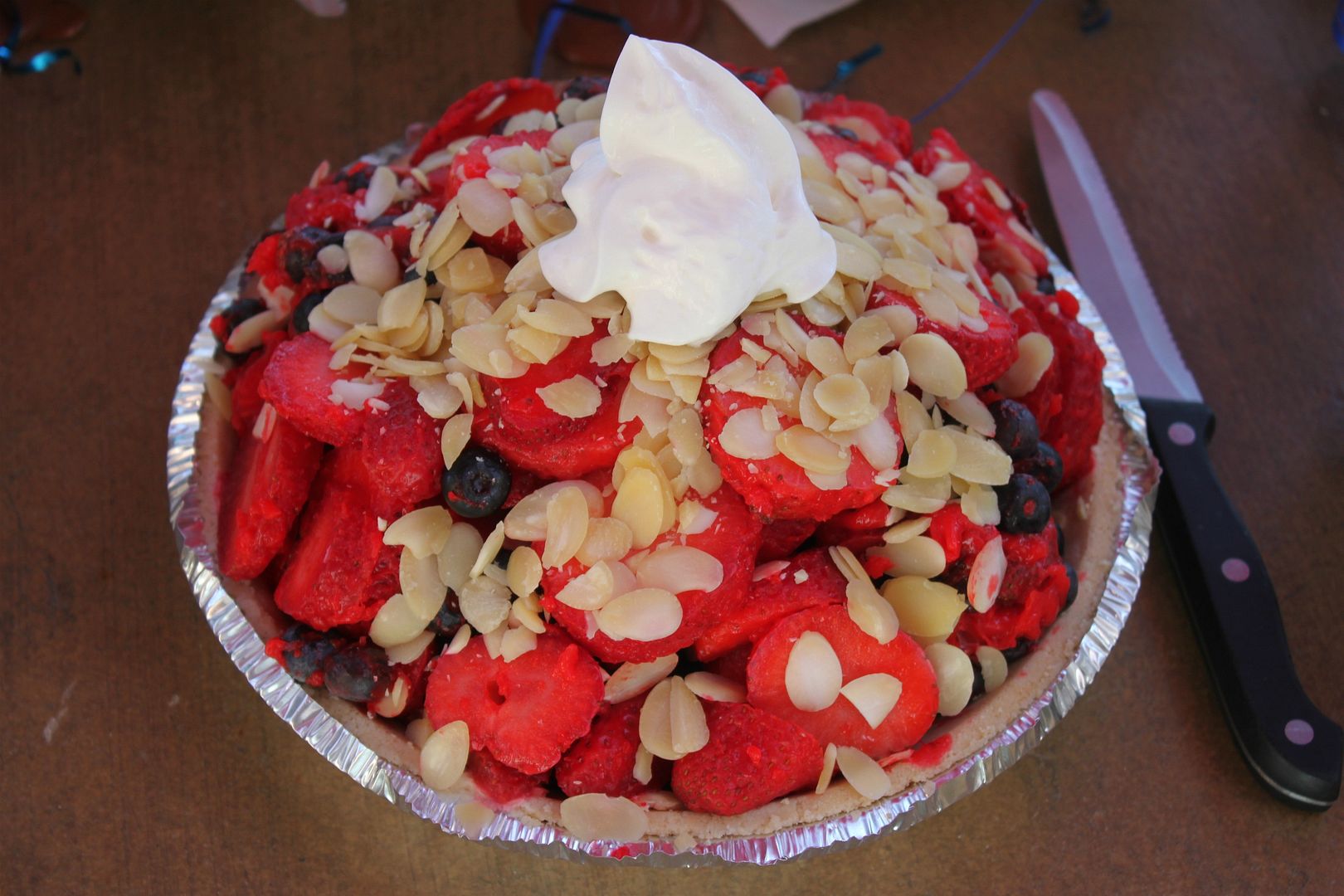 ...and a giant all natural strawberry low sugar pie for me!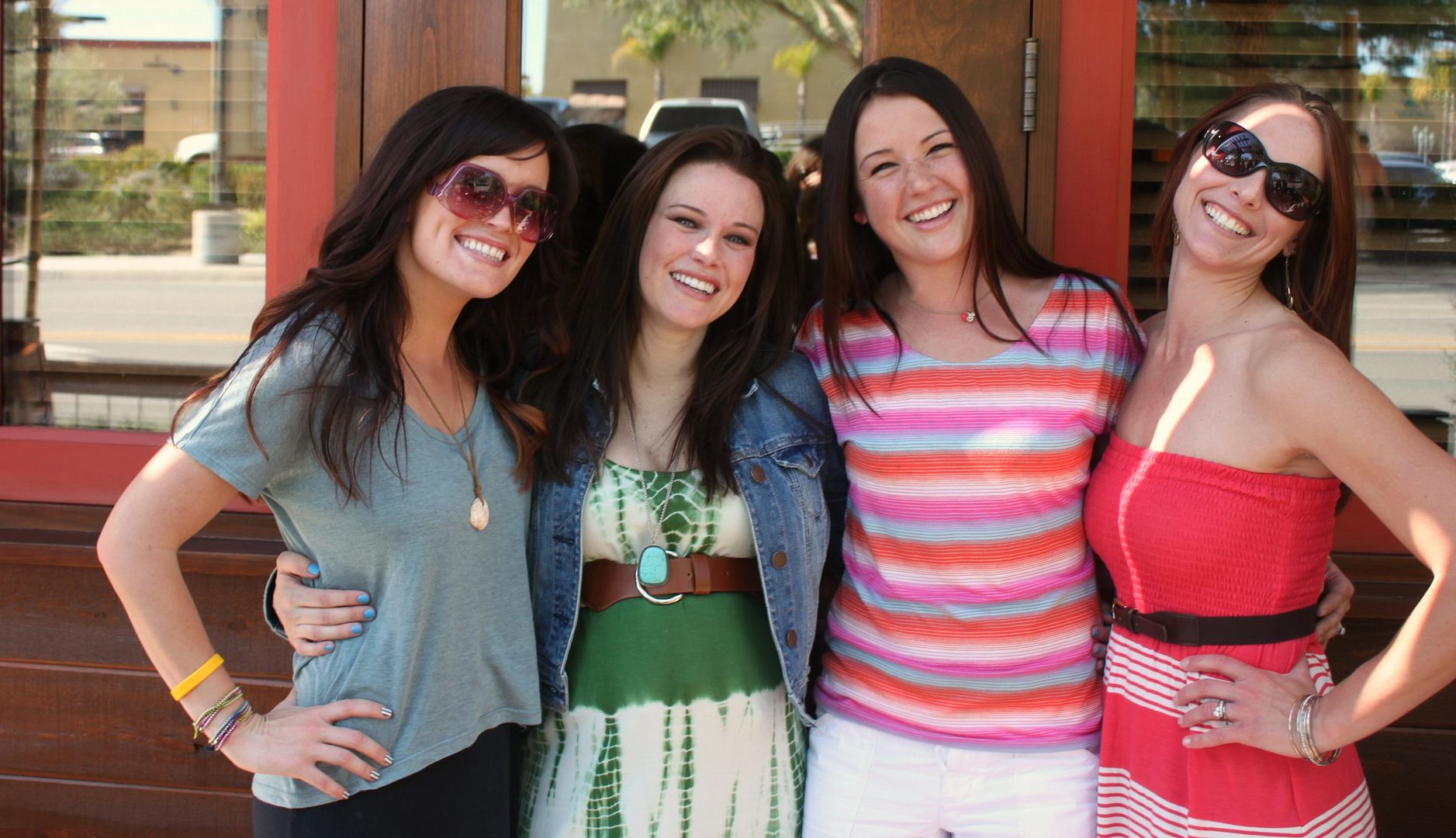 I was actually contemplating wearing yoga pants and Nike's (not an unusual outfit for me during pregnancy) to lunch since I thought it was just going to be my two friends. Good thing I changed my mind last minute.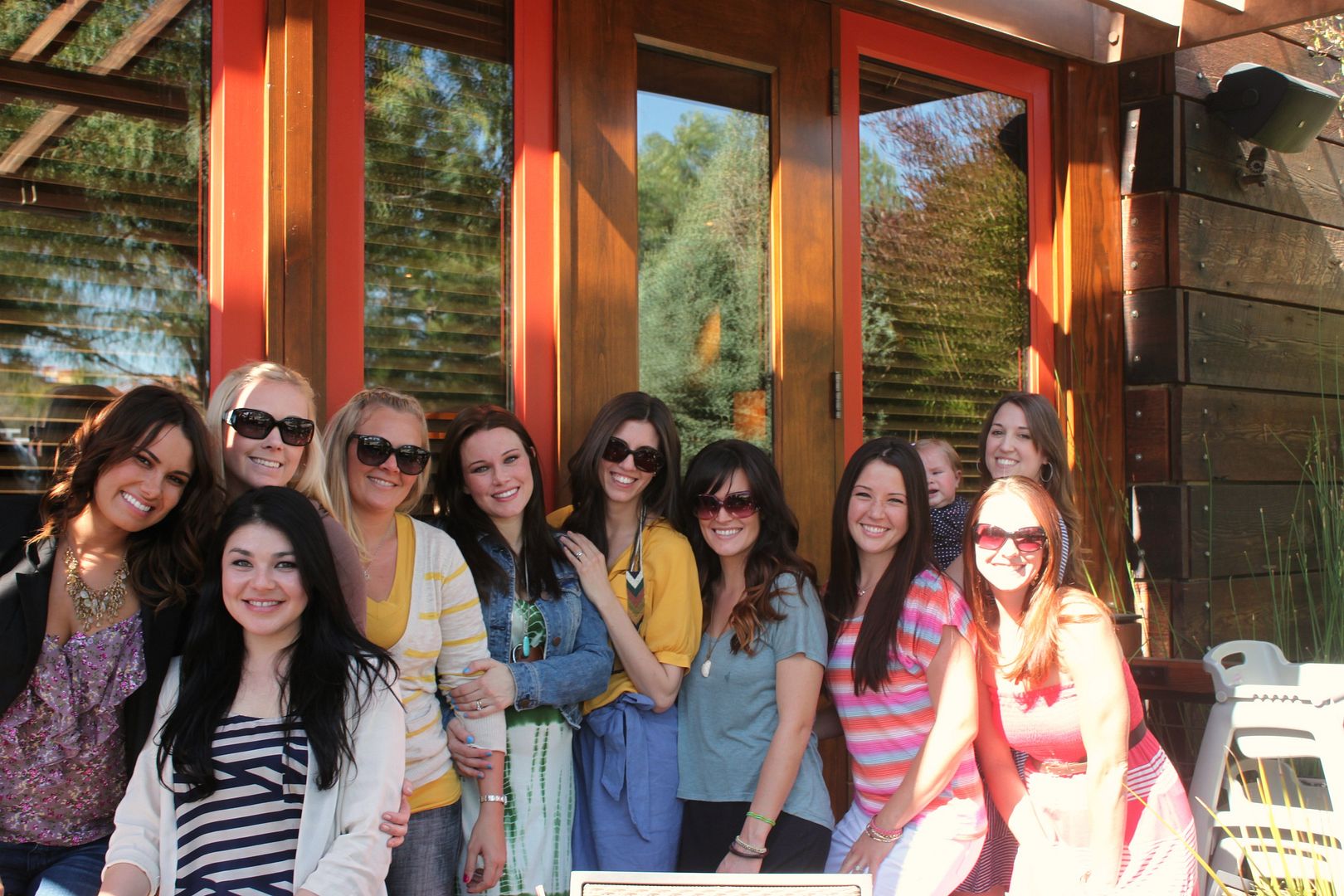 My beautiful friends! It was such a fun afternoon. I feel so blessed to have such a wonderful group of women in my life.
On a side note: I am sharing a super easy
polymer clay diy
tomorrow...that just might be one of my favorites so far!