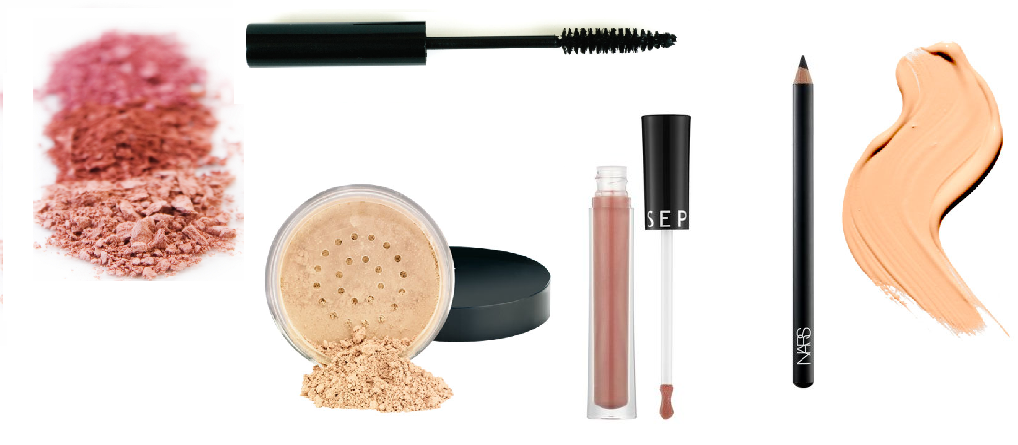 I am more than guilty of keeping those few
favorite
eyeshadows and lip glosses longer than I should. I hate parting with awesome makeup...BUT keeping makeup after it has gone bad can cause all sorts of skin problems like acne and irritation.
Since not all makeup companies print an expiration date on their products I have included a guideline that will help you know when its time to
toss your makeup
.
Foundation
- liquid foundation is a breading ground for bacteria, so once opened it should be used within 6 months. If you notice the smell start to change at any time toss it. This is usually the first sign that it has gone bad.
Mineral Powder
- mineral powder is awesome! Since it contains no water or oil it has a much longer shelf life than foundation. As long as you don't get any water into your powder it can last up to two years.
Eyeliner
- since eyeliner is constantly in contact with your sensitive eye area, bacteria is more likely to be present. If you are using a liquid eyeliner toss after 3-4 months. If you are using a pencil eyeliner and are diligent about keeping it sharpened (this removes some of the bacteria by keeping it fresh) you can keep it up to 5-6 months. Using an eyeliner once it has gone bad is a great way to get a not so fun eye infection.
Blush
- if you are using a mineral based blush it can also last up to two years. Make sure you keep your blush brush (say that 10 times fast) dry. If water gets on your brush you risk getting bacteria into the blush which will shorten the shelf life.
Mascara
- every time you dip the wand into the tube and onto your lashes..and back into the tube you are adding bacteria. To help limit the amount of air and bacteria into your mascara (and extend its shelf life) avoid pumping the wand in and out of the tube. Instead swirl the wand around the tube without adding extra air. It is really important to change mascara every
3 months
.
Lip gloss
- needs to be tossed after about 18 months.
Its also a good idea to clean your makeup brushes regularly to avoid spreading bacteria into your makeup.