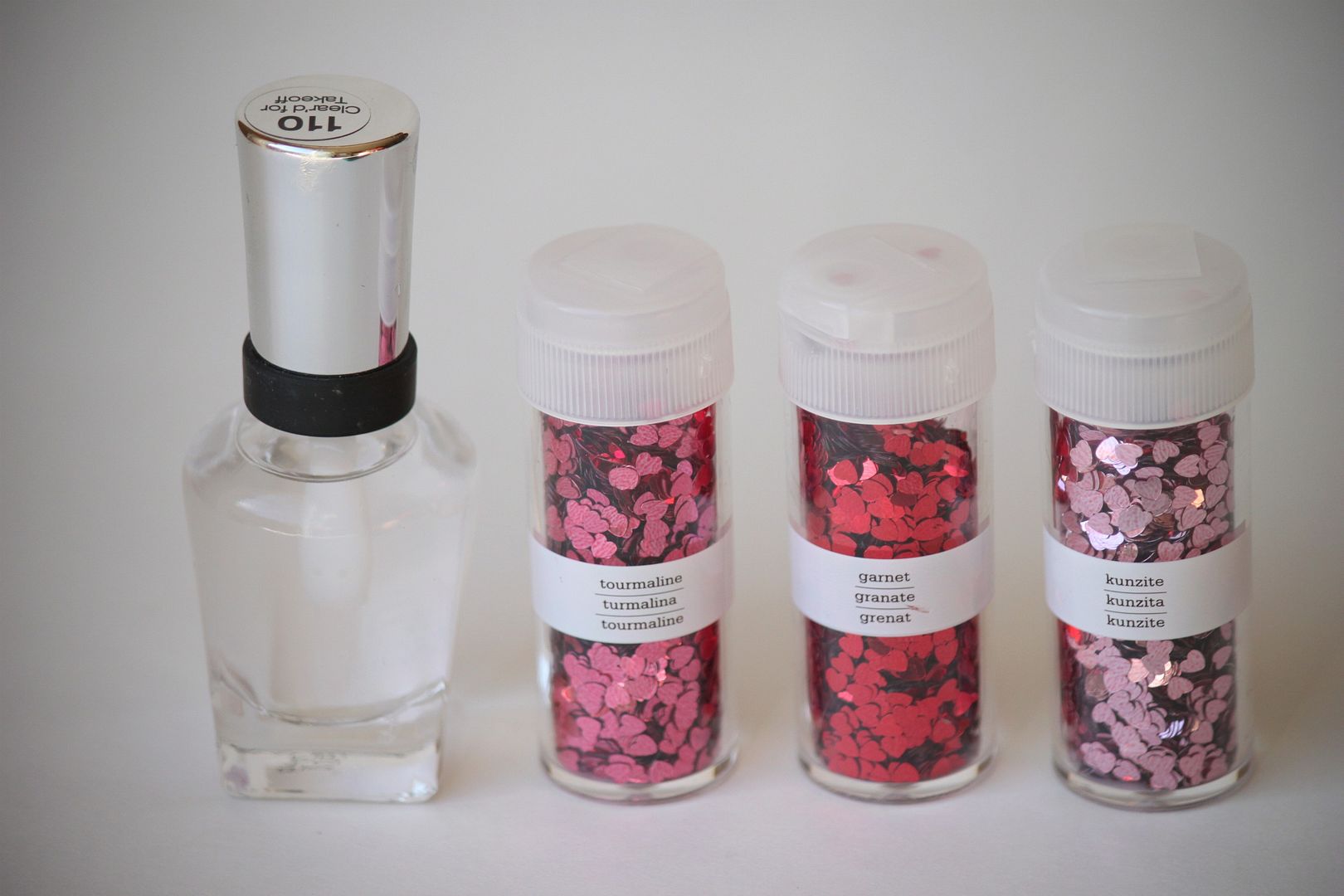 I know I know
....Valentines Day is not for like a month and a half away...BUT one of my new years goals was to get organized and not procrastinate, so here is a little early inspiration.
Bottom line is you either love Valentine's Day or you don't. I love it and I love partaking in all the hallmarky-ness about it. I still remember being in grade school and trying to find the perfect Valentines that I would pass out to all my friends and hoping mayyybe that boy would send me one of those little candy telegram things....never happened ha!
To make your own Valentines Day inspired nail polish you will need:
Clear nail polish
Martha Stewart heart glitter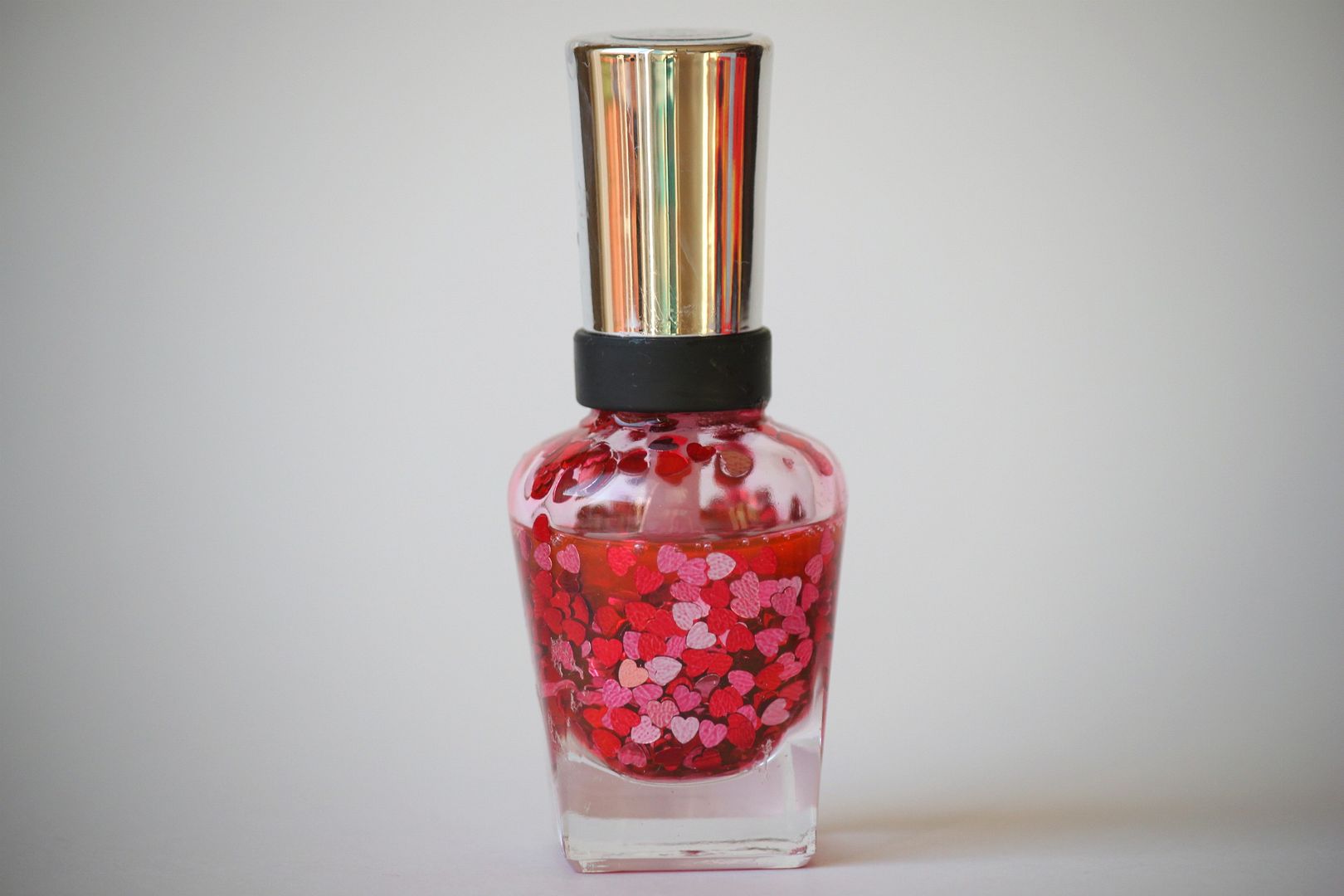 Empty out half the bottle of clear nail polish to make room for the heart glitter. Add a TON of heart glitter into the bottle. Shake it up and you're done! So easy.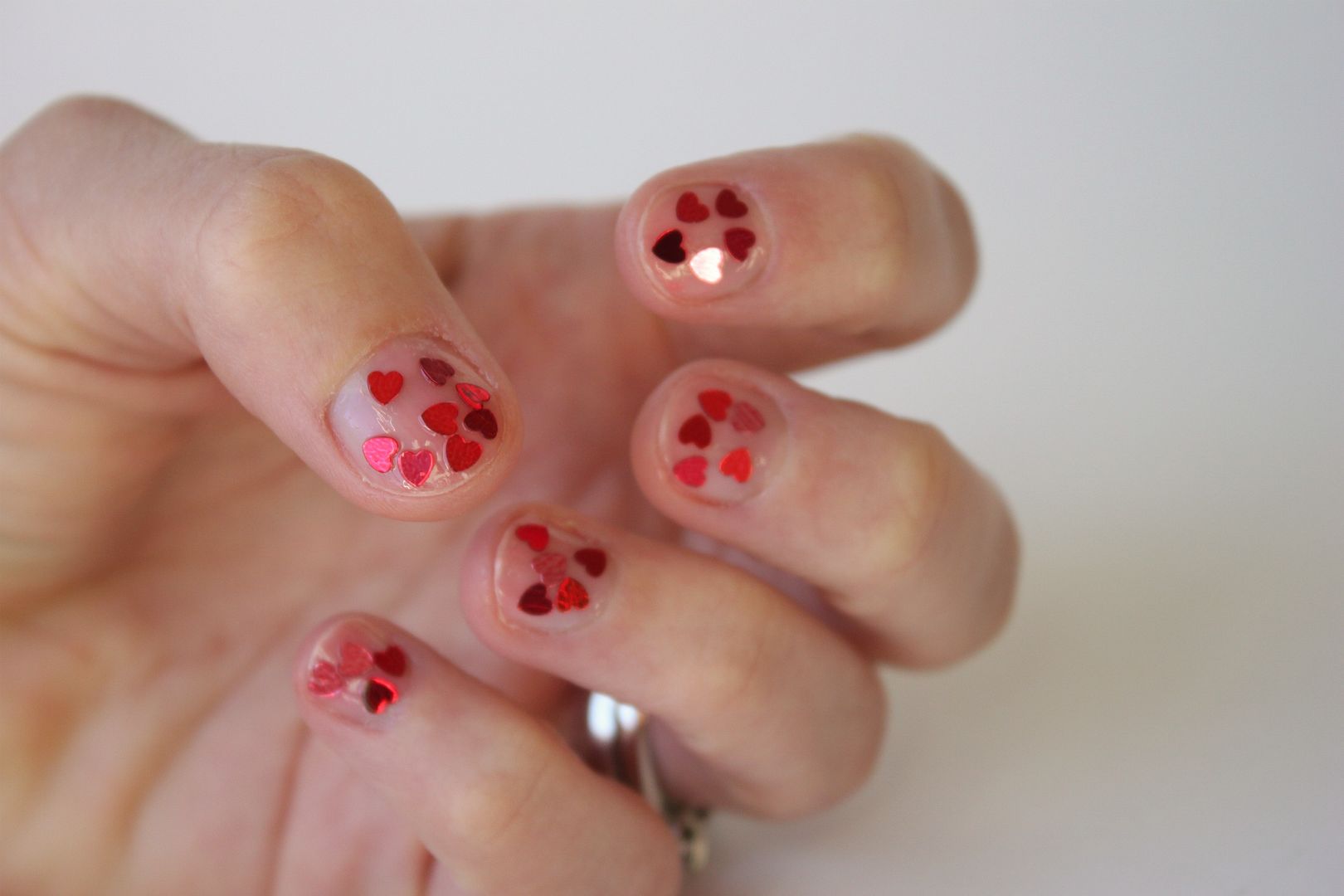 Here is how it looks straight out of the bottle...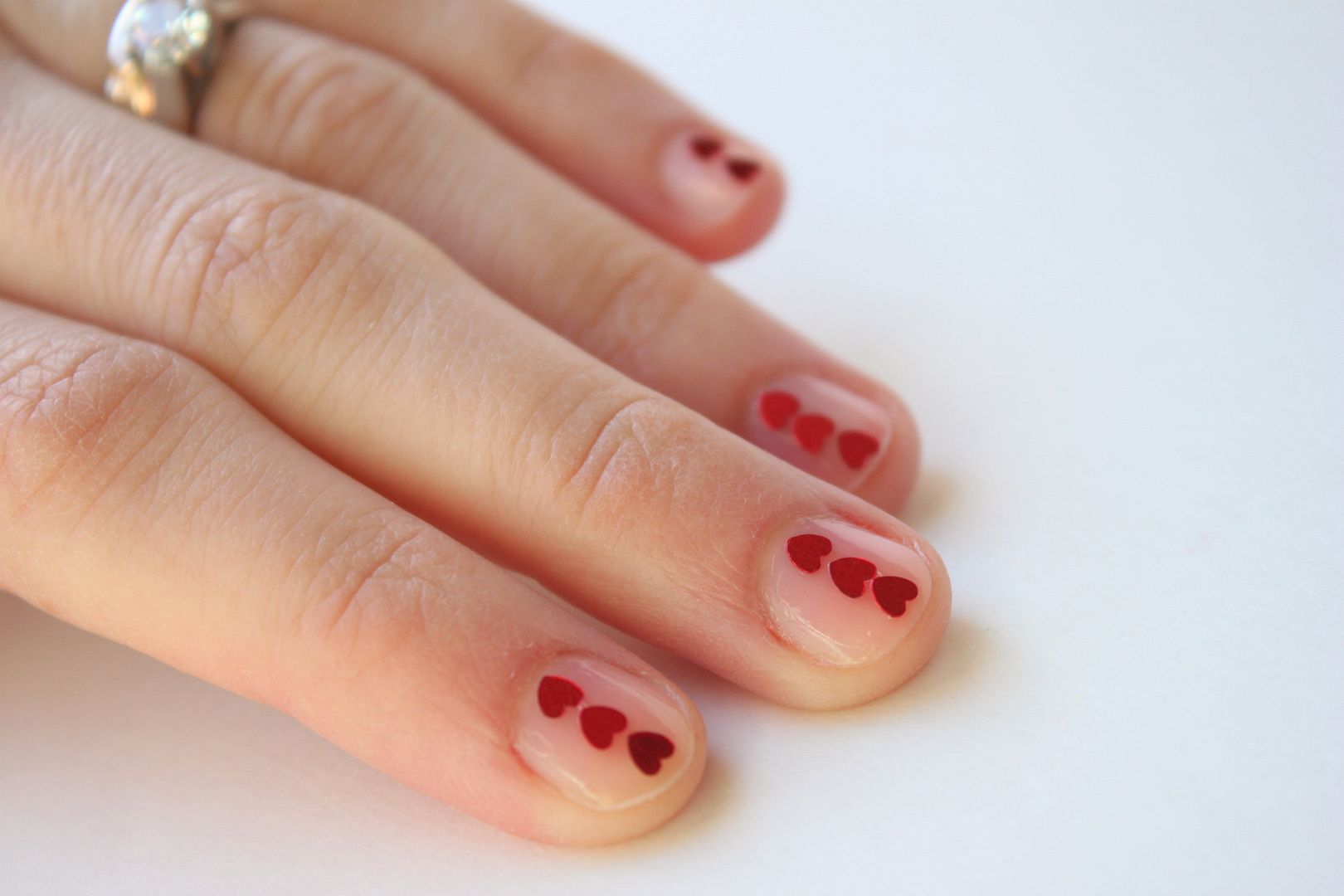 If you like a more uniformed look, paint a coat of clear nail polish, apply three hearts to each nail (two on pinky) and then top with one more coat of clear polish.

Have fun painting!