Let me start by saying I had no clue if this pattern was chevron, tribal, triangles or just something random. Thanks to a few helpful Twitter friends I was informed that it is indeed chevron. A chevron pattern was my original plan but things that I concoct up in my brain do not always translate into what I had originally imagined...hello house decorating. Whole other story so anywhoo...
What you will need:
Strip of leather (found at Michaels)
Some kind of closure. I used button snaps
Paint brush
Acrylic paint
Scissors
Blue painters tape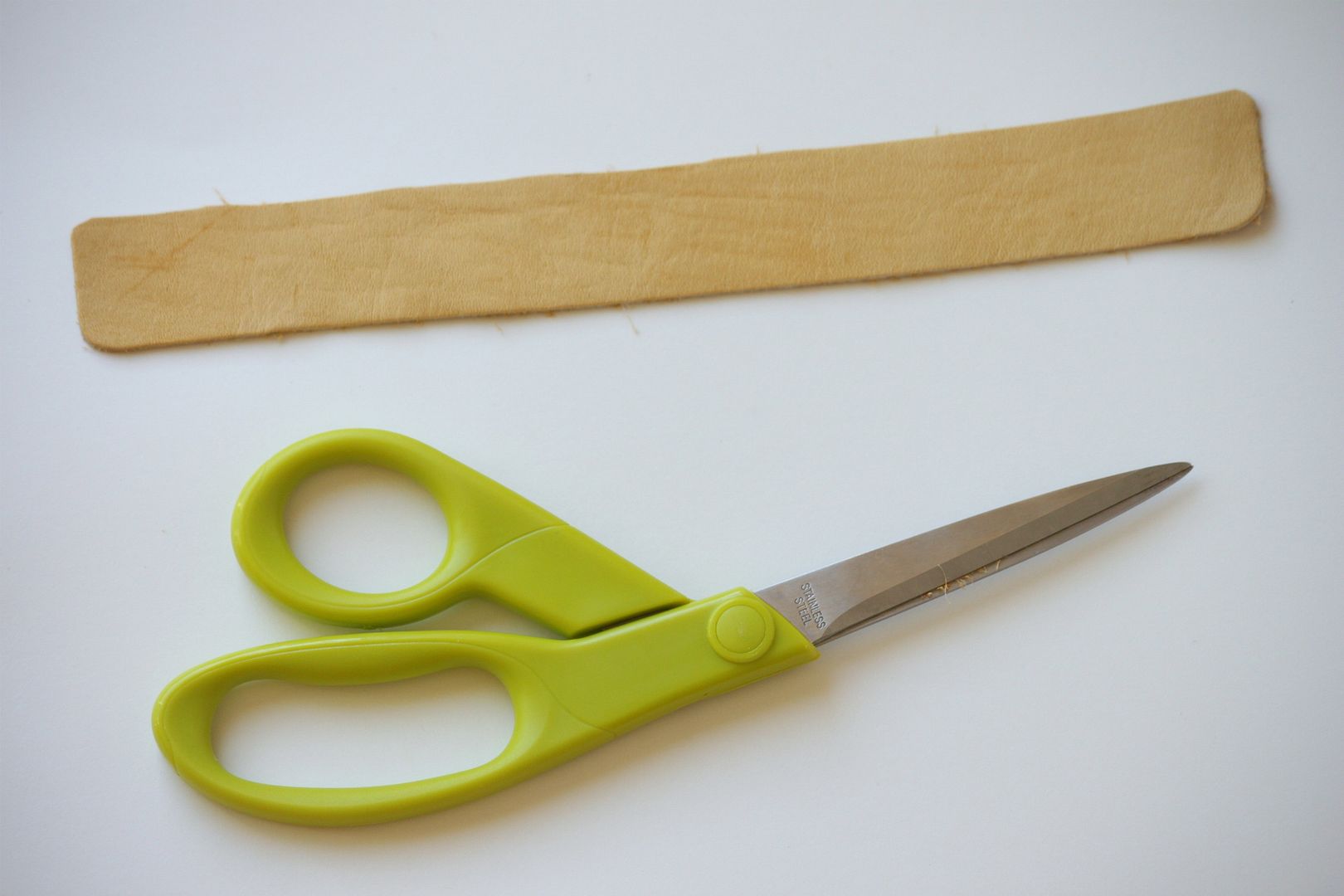 Decide how wide you want your bracelet and cut the leather accordingly.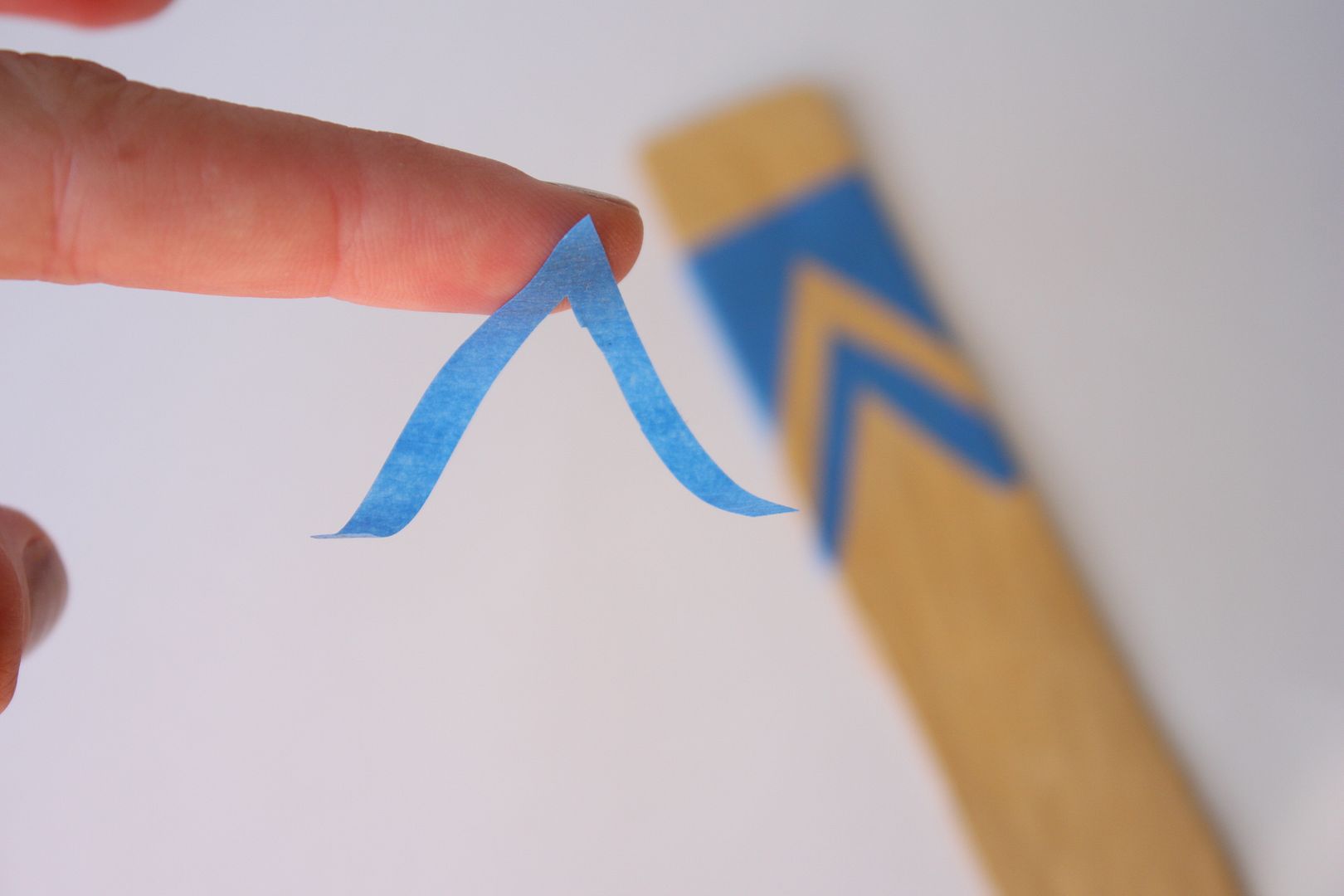 Cut out thin triangle strips like above and place evenly spaced along the leather strip.


Paint the strip of leather.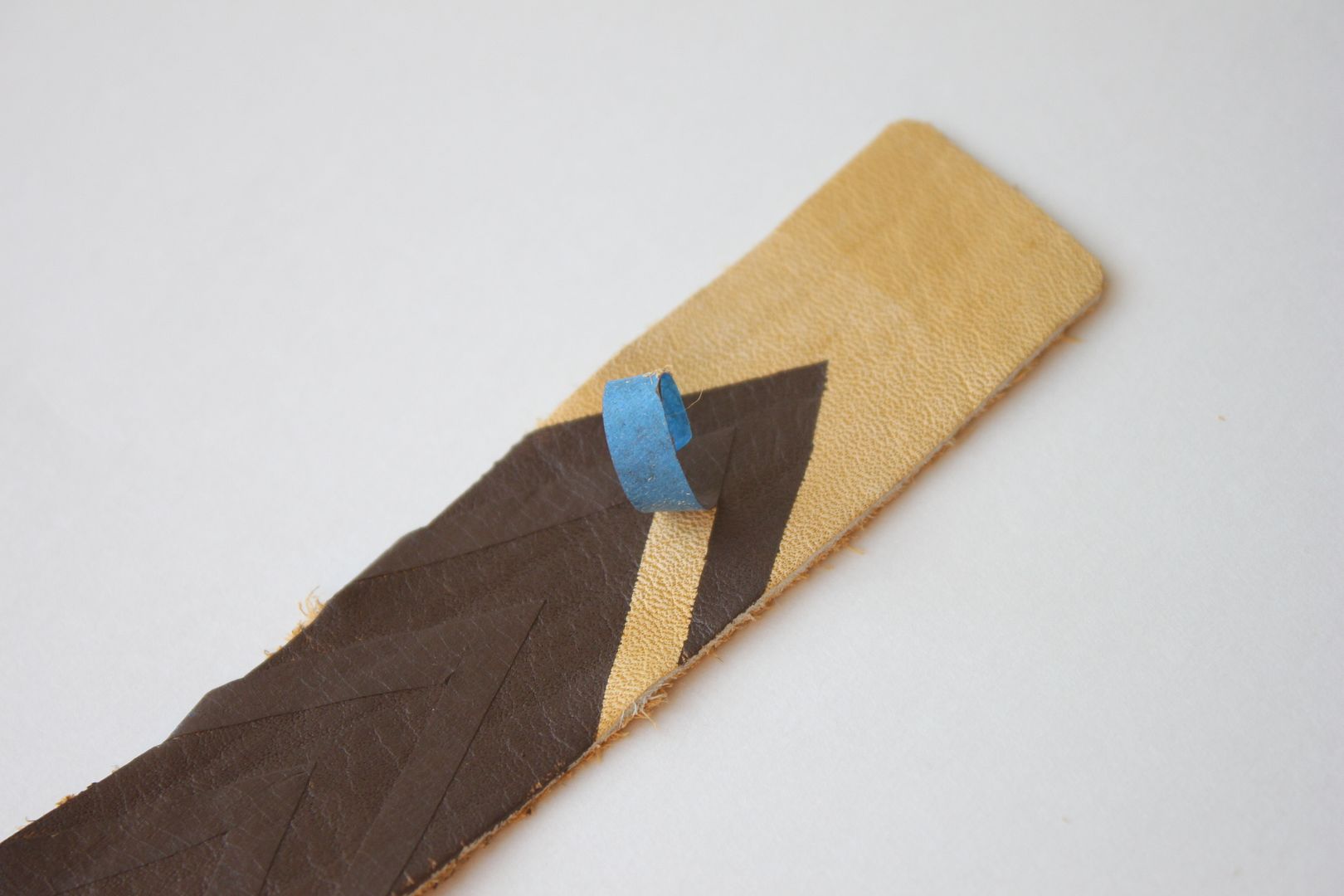 Wait about 20 minutes until the paint is dry (I am so impatient so this was hard) and remove the blue tape to reveal the pattern.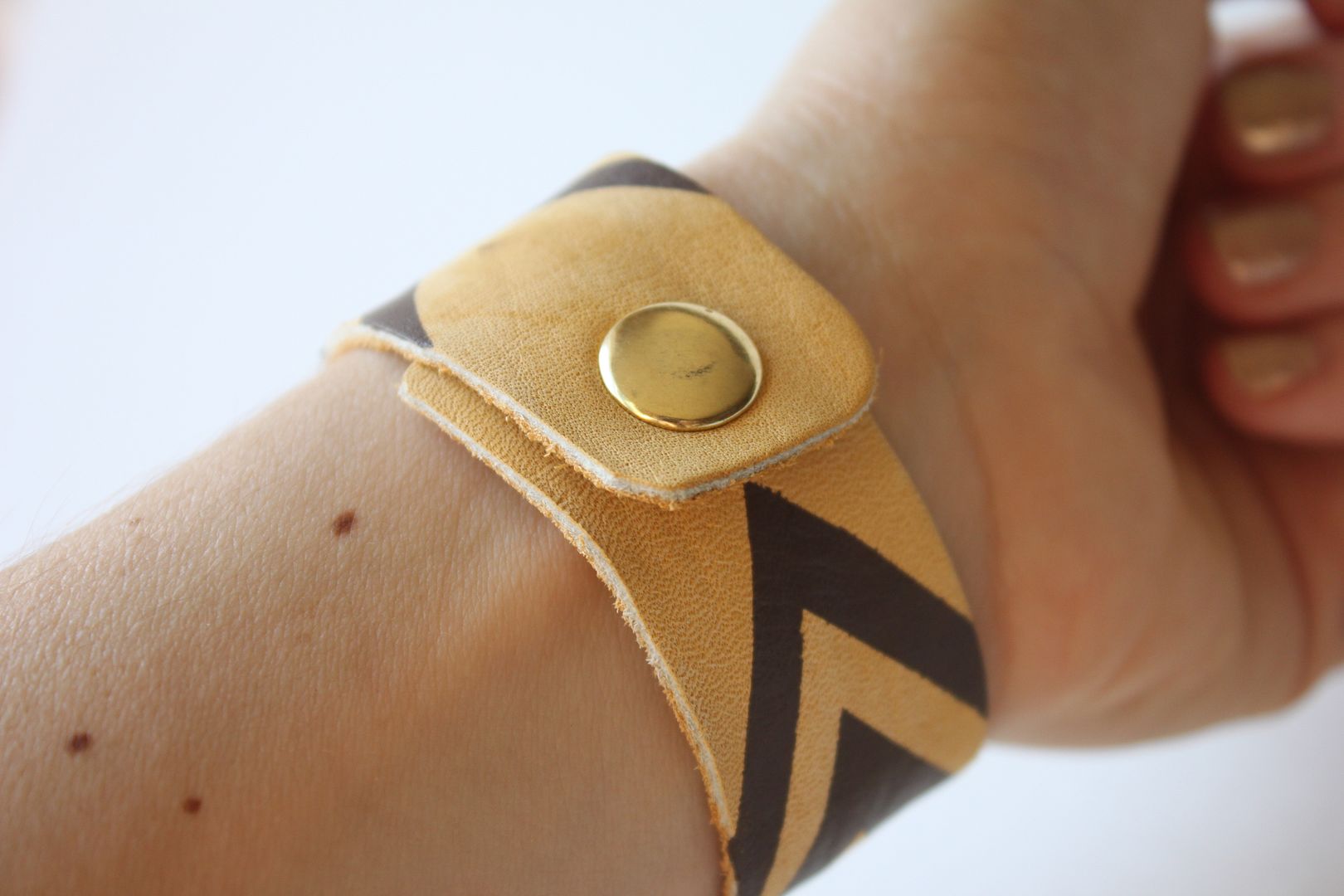 Attach the button closure.


Such a fun little accessory to make! Plus, the whole project only cost me $5 (cost of leather) since I had everything else.
On a side note: It is the
first
day of December, which means....I am going to eat the
first
piece of chocolate in our advent calendar :)
*Update my husband just got nosy and wanted to see what I was giggling about while I was typing...bummer we have to split the chocolate now :(
Don't forget to enter the giant giveaway from JewelMint
here
!