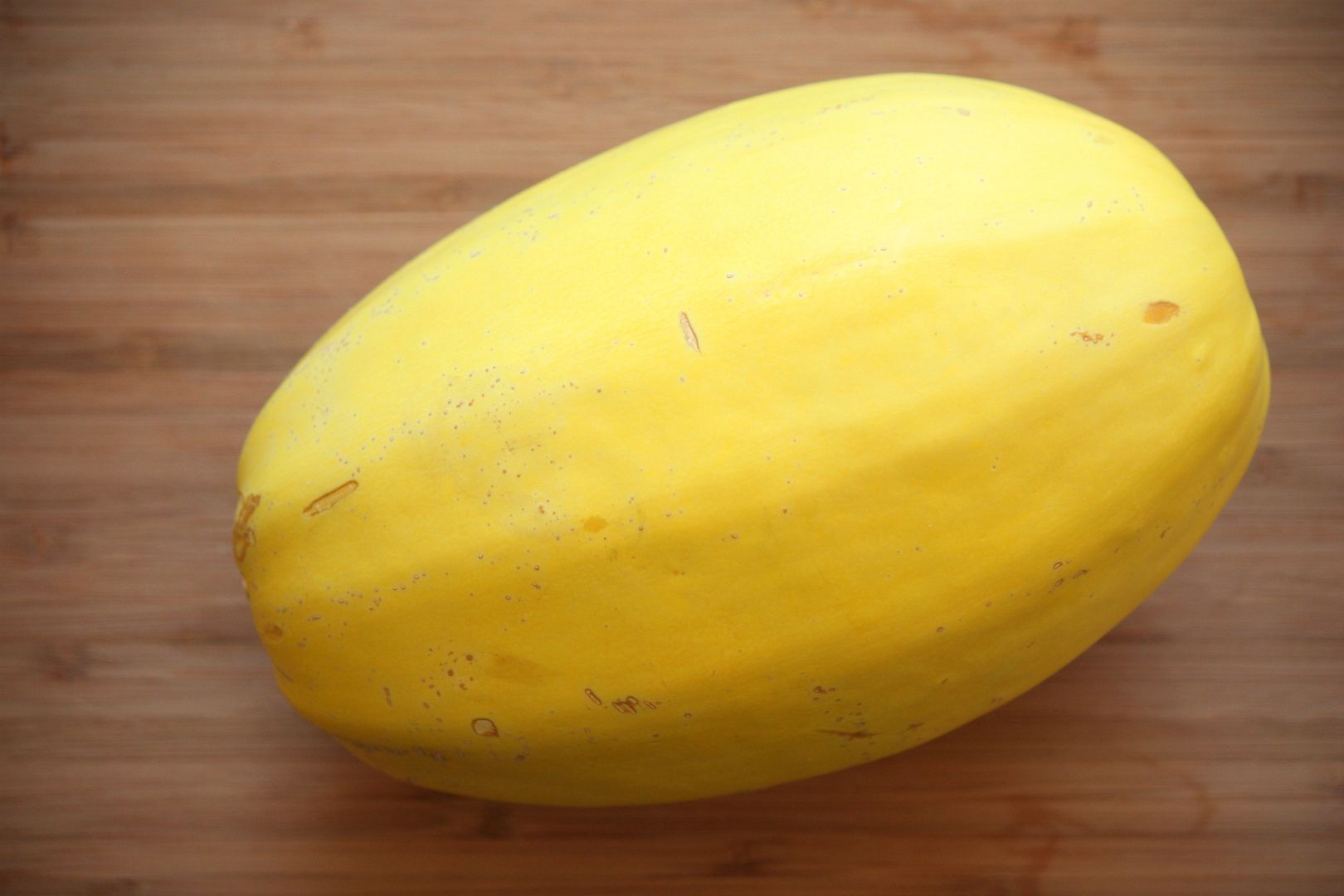 There is no denying that a delicious bowl of pasta is satisfying and delicious...but did you know that you can still have "pasta" without the carb overload?
Spaghetti squash is a delicious and healthy alternative that is high in fiber and low in calories. Once cooked the inside of a spaghetti squash looks just like pasta and you can make it however you would normally make a pasta dish.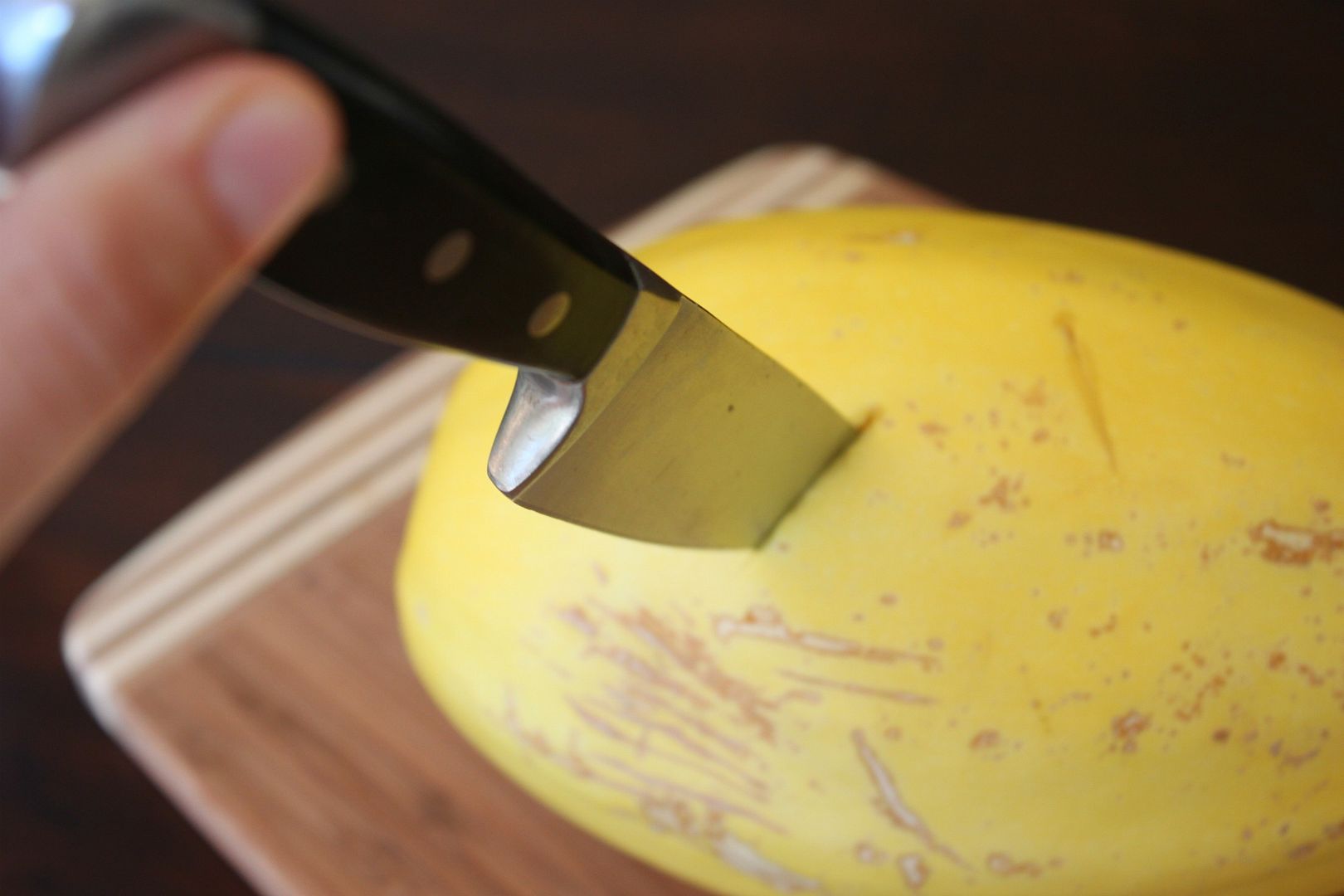 There are several ways to cook a spaghetti squash. You can microwave it, bake it, boil it or crock pot it. I pierced it with a knife several times (if you don't pierce it you will end up with a squash explosion..yes this happened to me one time when I tried to microwave it) and boiled it whole for about an hour.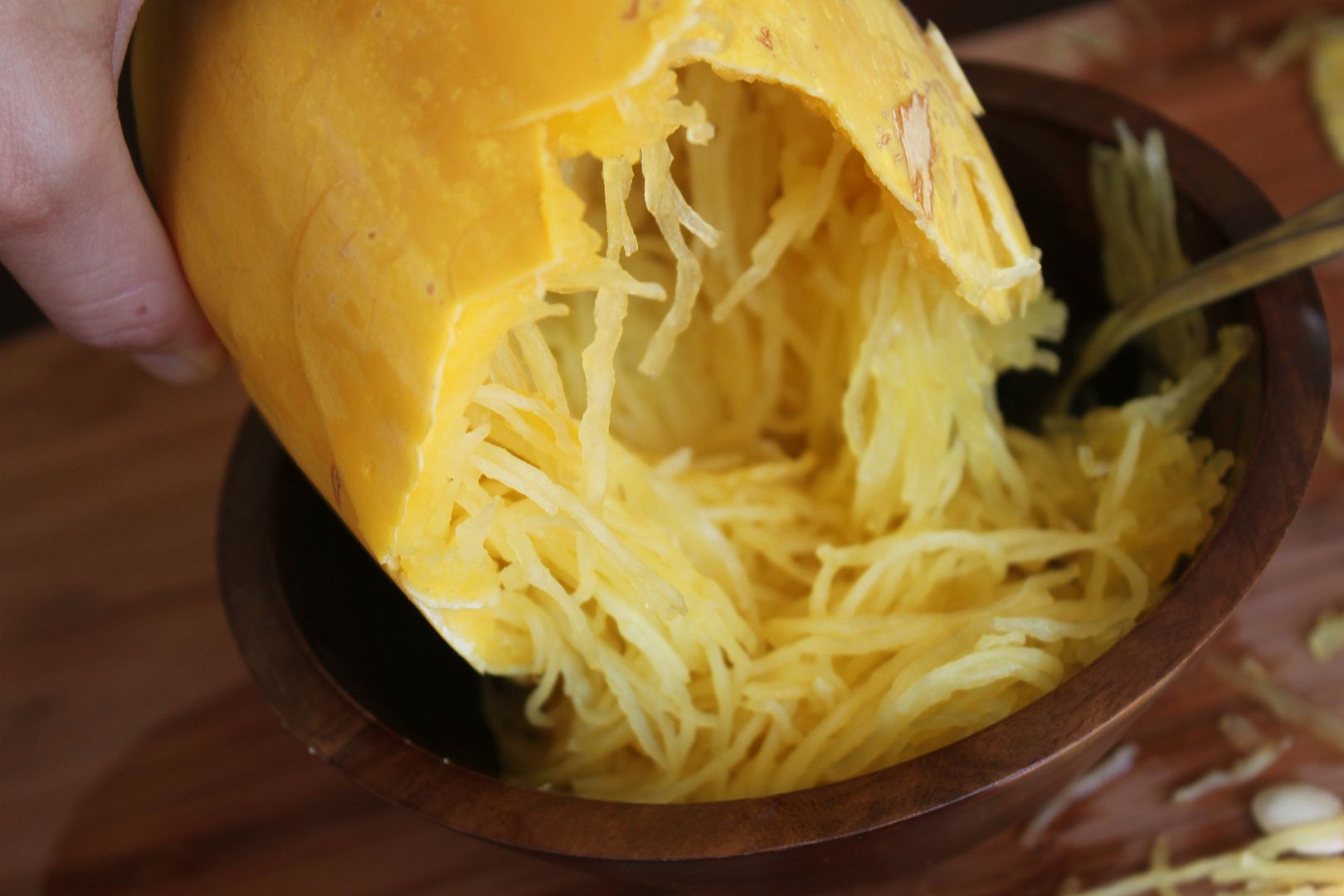 Once it has cooked and cooled, cut it in half and remove the seeds. Use a fork to scoop out the spaghetti. If you want you can bake the seeds just like you would with pumpkin seeds.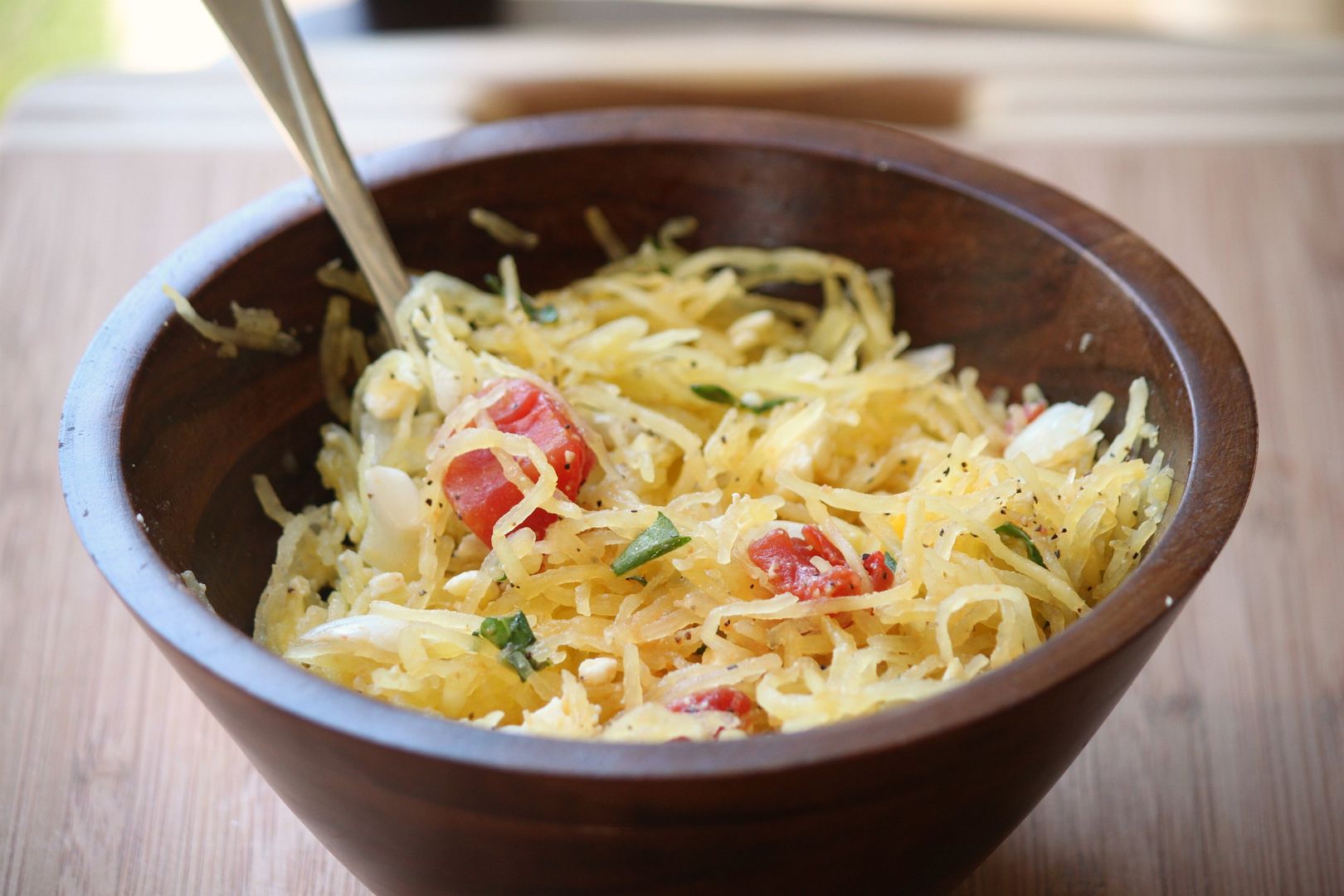 You can season it however you want! I used a little olive oil, feta cheese, diced tomatoes, basil, onions, salt and pepper.