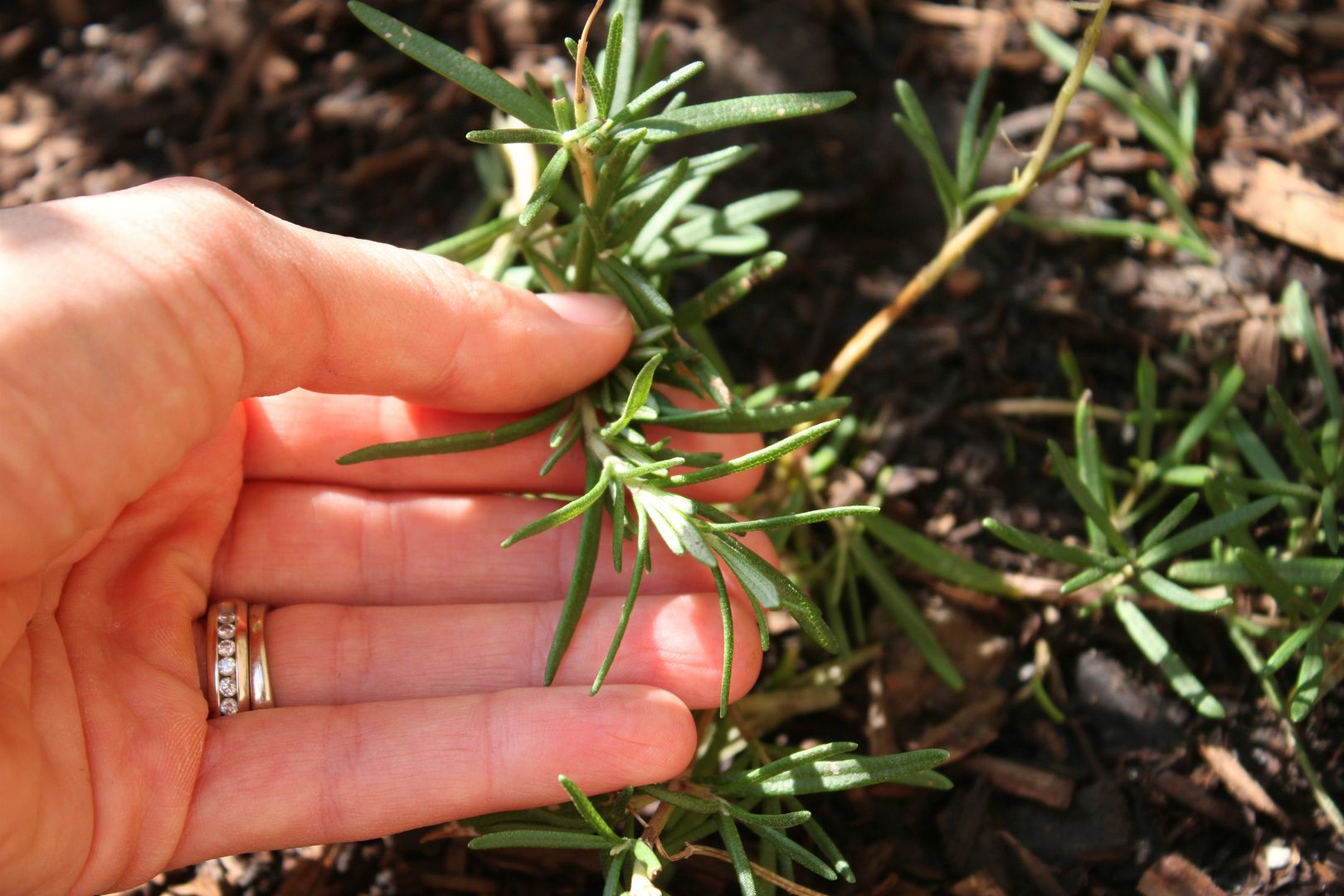 Now that
my secret
has been shared I can confess that I might be starving my husband. Cooking has come to a fast halt around here because pretty much everything grosses me out. Last night Ian made himself a folded in half bean sandwich with a little side of cucumbers...poor guy.
Something I
have
been in the mood for is cookies. We have a ton of rosemary in our garden so when I found
this
recipe I knew I wanted to try it...with a few modifications of course.
What you will need:
1 1/2 cups of butter
2/3 cups of coconut sugar
2 tablespoons of chopped fresh rosemary
2 3/4 cups of whole wheat flour
1/2 tsp of vanilla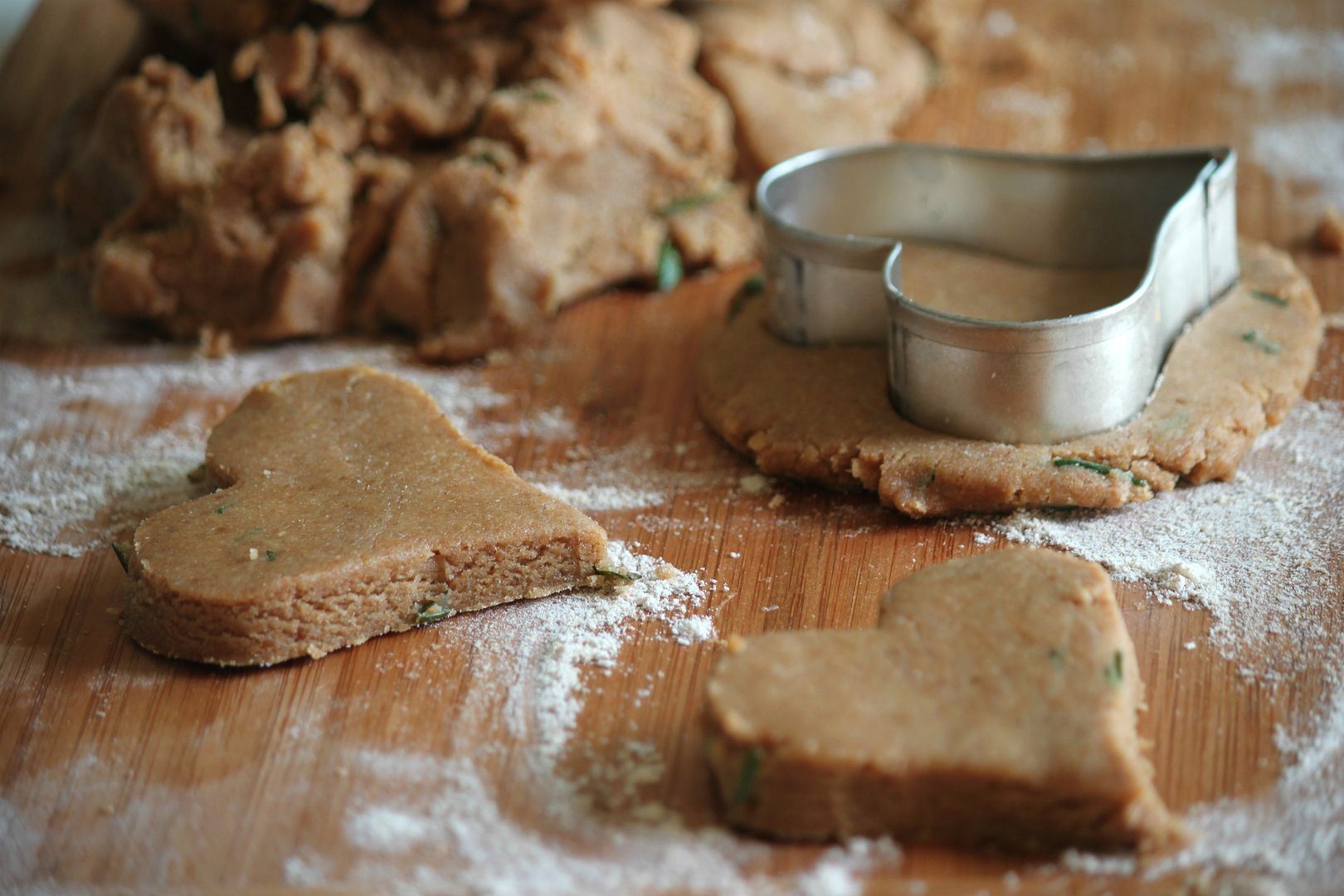 Directions:
In a medium bowl, mix together the butter (softened), vanilla and sugar. Add the flour and rosemary until it is all blended together. The dough will look somewhat lumpy and this is normal. Cover and place in the refrigerator for one hour.

Preheat the oven to 375 degrees. Line a cookie sheet with parchment paper.

Lightly flour your work surface and form the cookies however you want. I used a little heart cookie cutter.
Place cookies on lined cookie sheet and sprinkle a little coconut sugar over the tops.
Bake for 10-12 minutes or until the edges are golden.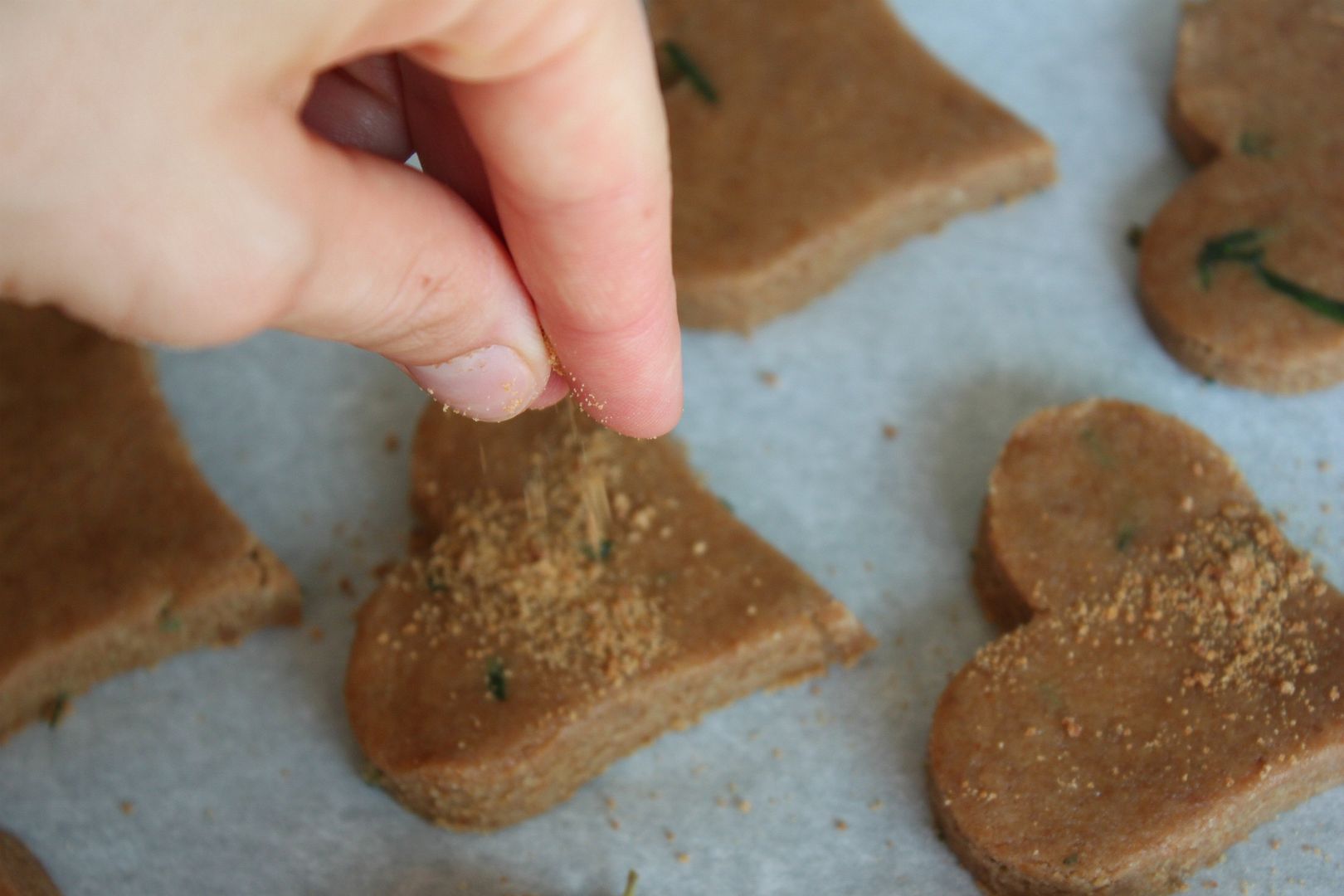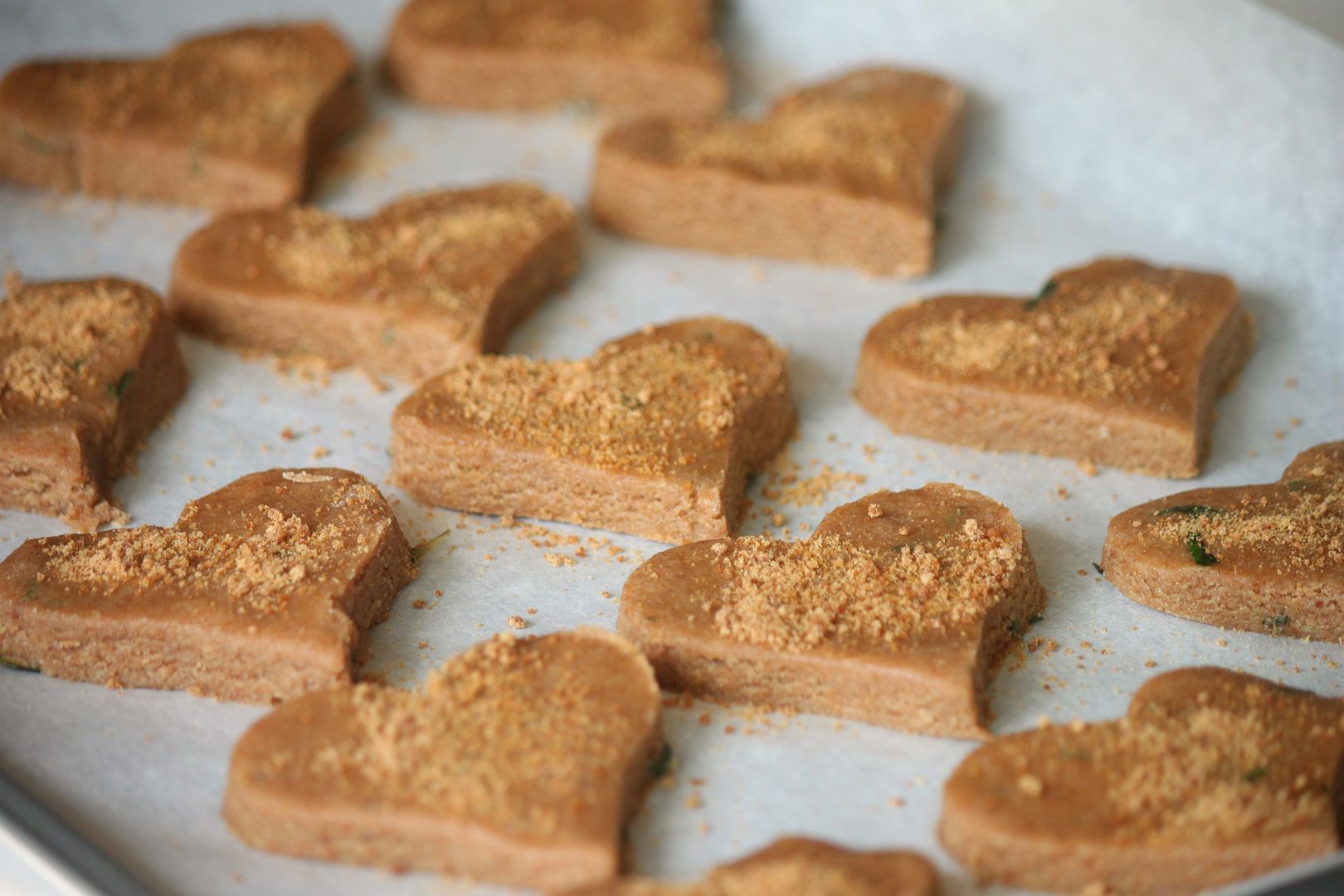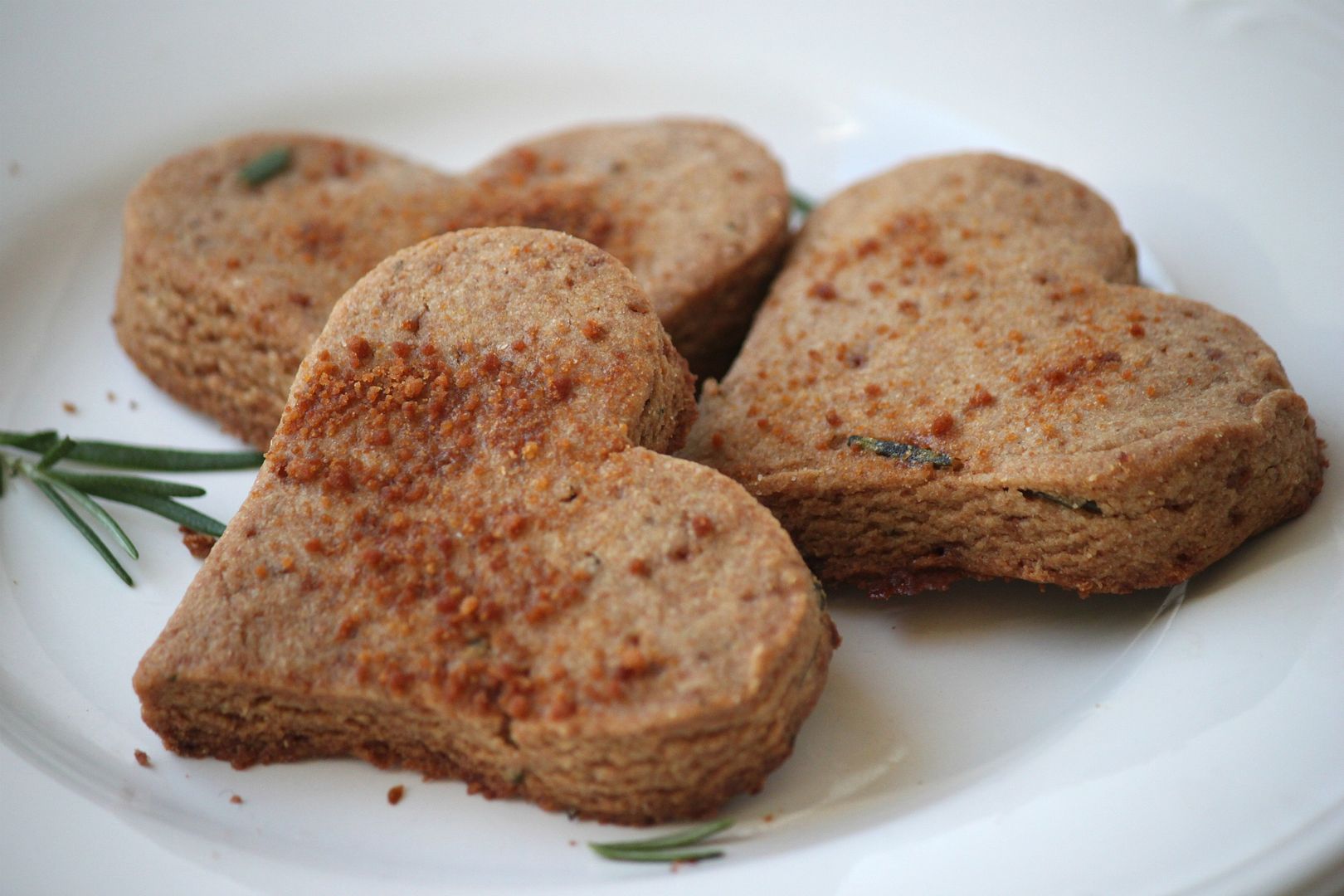 I seriosuly loved these! My husband, who was just happy I actually baked something said they reminded him of gingerbread cookies. That's positive right? He also said "next time" I should slice them really thin and place a little bit of icing in between two cookies like a cookie sandwich...hmm not a bad idea!
Hope you all have a fun and safe Halloween weekend!

On a side note: I had a few people ask where I got my outfit in
yesterdays post
. I am by no means a fashion blogger but here are the deets:


Tank Top
: Old Navy

Skirt
: Kohls - It was from Lauren Conrad's line
Long gold necklace
: Kohls- Lauren Conrad's line as well