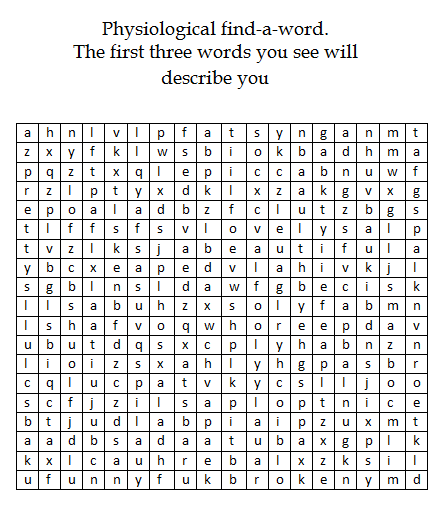 This week has been
CRAZY
and since returning from our vacation I have been moving like a snail traveling through peanut butter. So today I have a little catching up to do.
Since I don't have a "real" post today I had to share this. I found it
here
and thought it was too much fun not to share.
The
first three words you spot
are supposed to describe you.
My words were sex, door and peep. Hmmm!! I tried doing a
do-over
but I kept spotting those words.
What three words do
you
see first? I want to know so I don't feel so weird ;)