I have a small problem when it comes to french fries. It is the same problem that I mentioned
here
about chips.
I am a pretty good eater but whenever we go out to eat and Ian orders something with the option of either french fries or fruit I always shout "FRIES!"... and end up eating half of his...I know how
ruuuude
right?
Soooo the other day I was having a
major
french fry
craving
. I did a little googling for low carb french fries. Well I am here to tell you that after a few minutes of searching there are
no
good
low carb "real" french fry recipes. BUT I did find
this
. Zucchini fries it is! I was pretty excited.
What you will need:
3 zucchini
1 egg white
1/4 cup of milk
1/2 cup of shredded Parmesan cheese. I used a little more I am not gonna lie. I like extra cheesy fries. Don't you??

1/2 cup of seasoned Italian breadcrumbs
Vegetable cooking spray. This is

IMPORTANT

. I sprayed one baking tray and not the another. Result= Sad stuck sticky zucchini fries that....I ate anyways but STILL. Make sure you use this.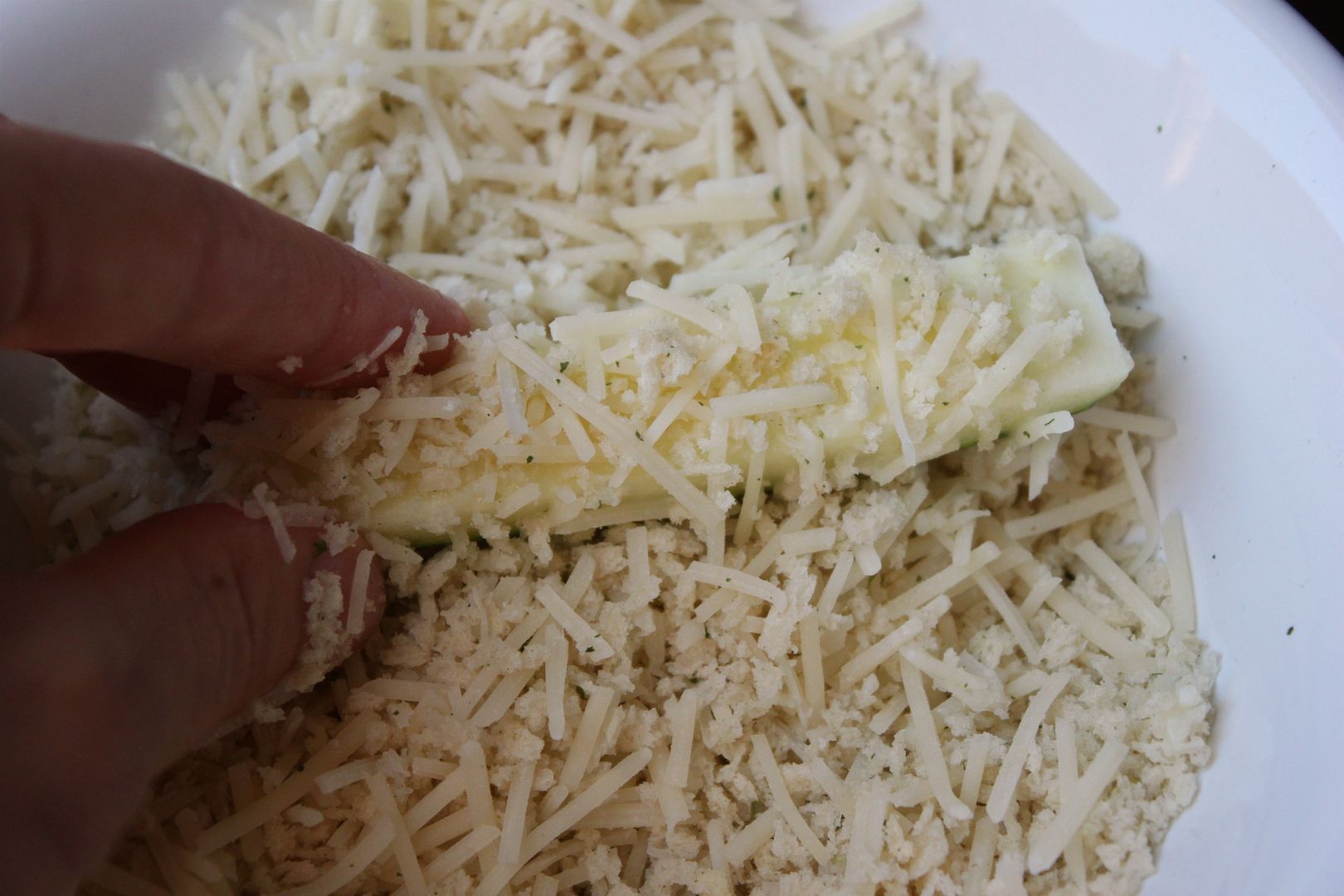 Mix the breadcrumbs and Parmesan cheese in a separate bowl. Dip each zucchini slice first into the milk/egg mixture then coat in the Parmesan/breadcrumb mixture. Spray your cooking pan with oil
(IMPORTANT)
and bake at 420 degrees for 20 minutes.