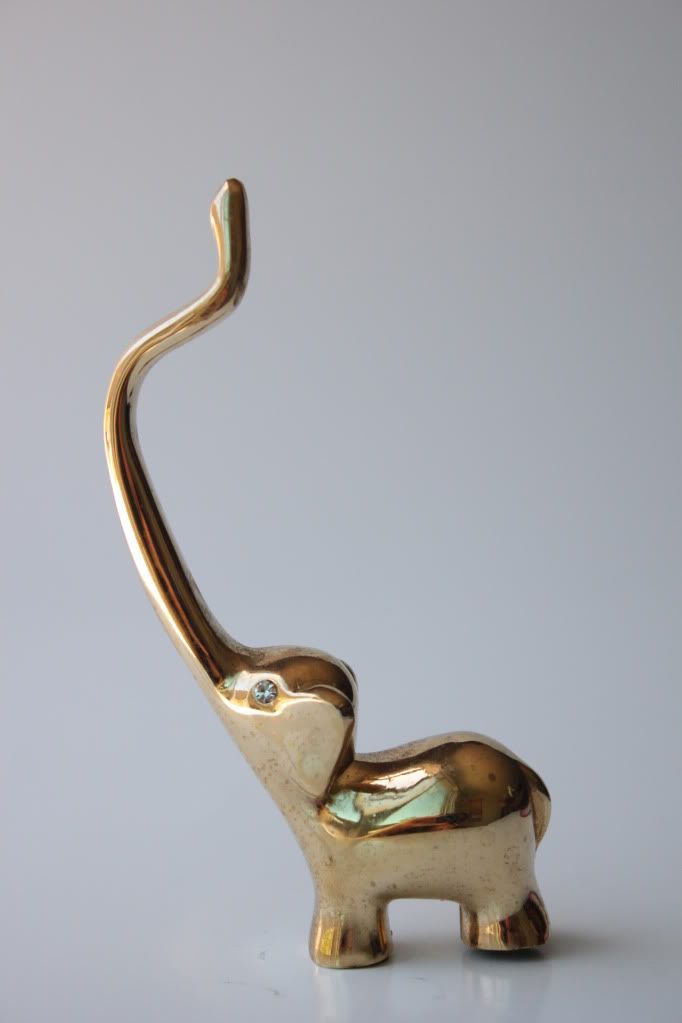 Isnt this the cutest little elephant figurine?! I am going to use it as a ring holder. Hello fun jewelery organization.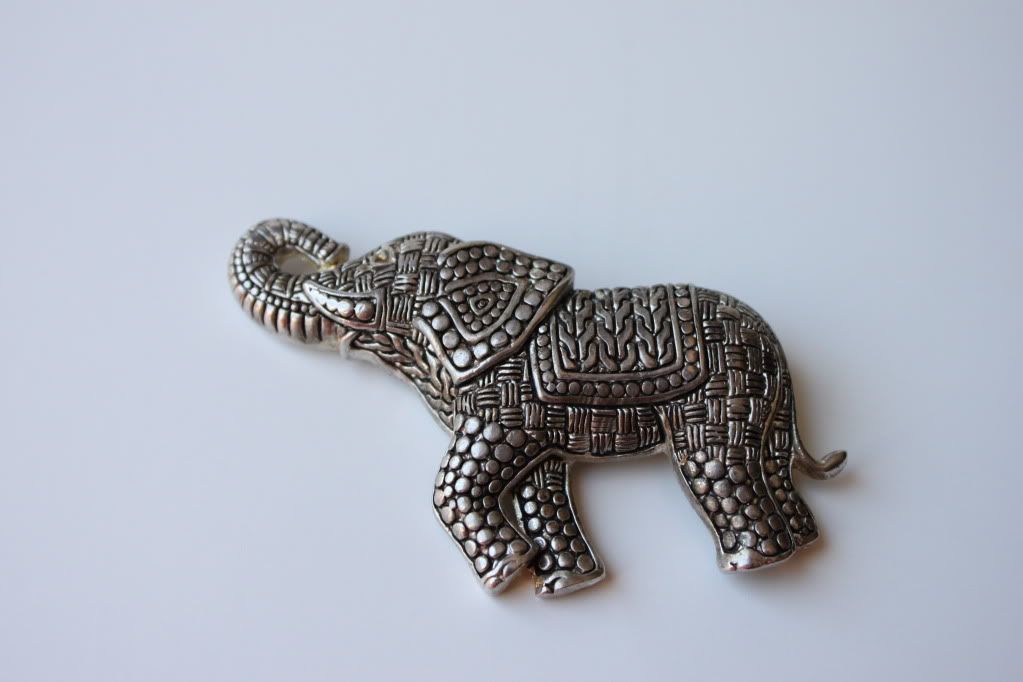 It was elephant week apparently! I also found a sterling silver elephant brooch. I plan on taking the back pin off and attaching it to a plain cuff that I have.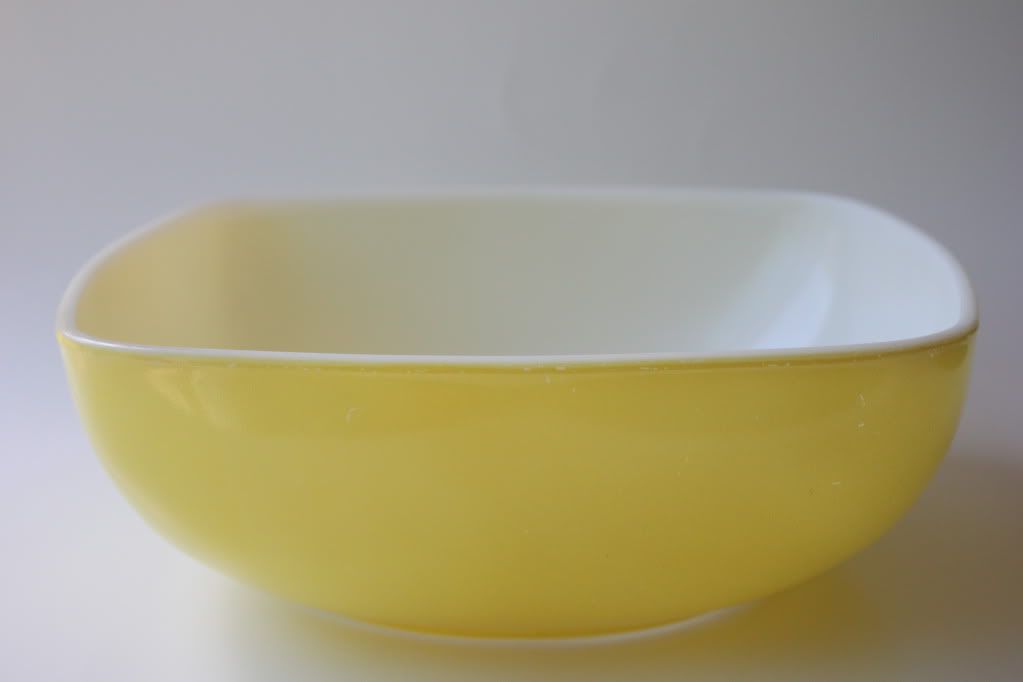 A bright yellow Pyrex bowl. I have this dream of opening my cupboards and all I see is brightly covered vintage Pyrex dishes.

Thrifting tip:
Get an early start. Early bird gets the Pyrex! Plus...in the morning things are more organized, the employees are generally happier and there are not tons of people yet. Just a little observation.