Last night I made steamed clams for the first time. Clams fit into the category of "fancy foods" that I was always scared to try.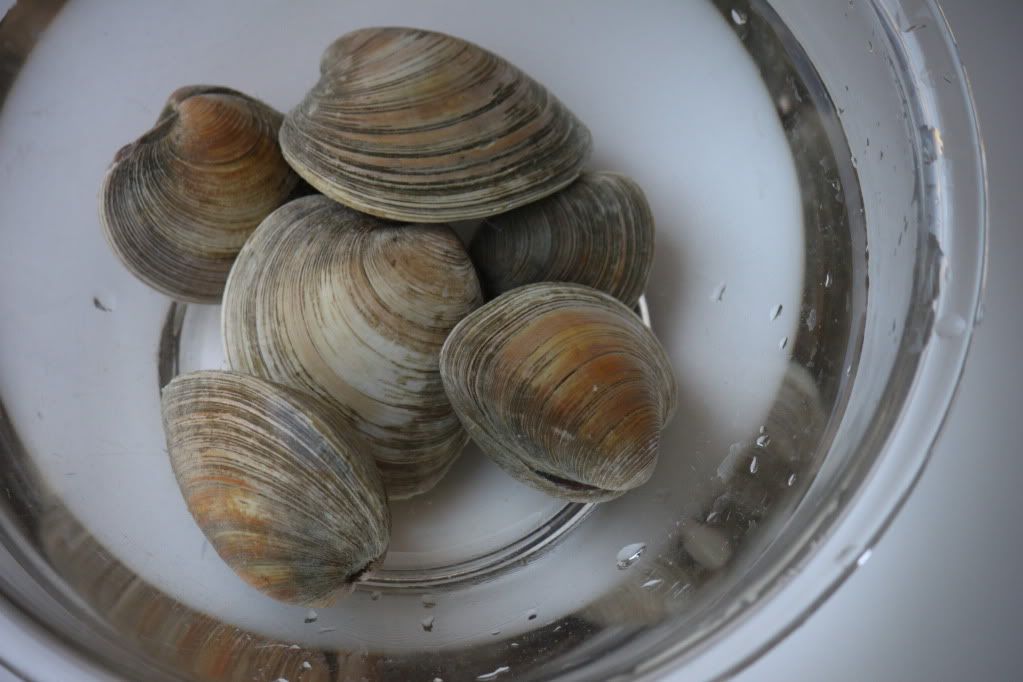 I bought one pound of clams. I had NO clue what to do with them. Thanks to
this
site I figured it out. First I had to soak them in filtered water. This lets the clams breath and they let out the salt water and sand...
WAIT WHAT????!!
I started wondering why are they bubbling?!! Are they still alive?!! So I called the fish department where I purchased them and asked..yep I sure did. I found out they are still alive! Aw poor little clams. Once I got over the shock..I moved on.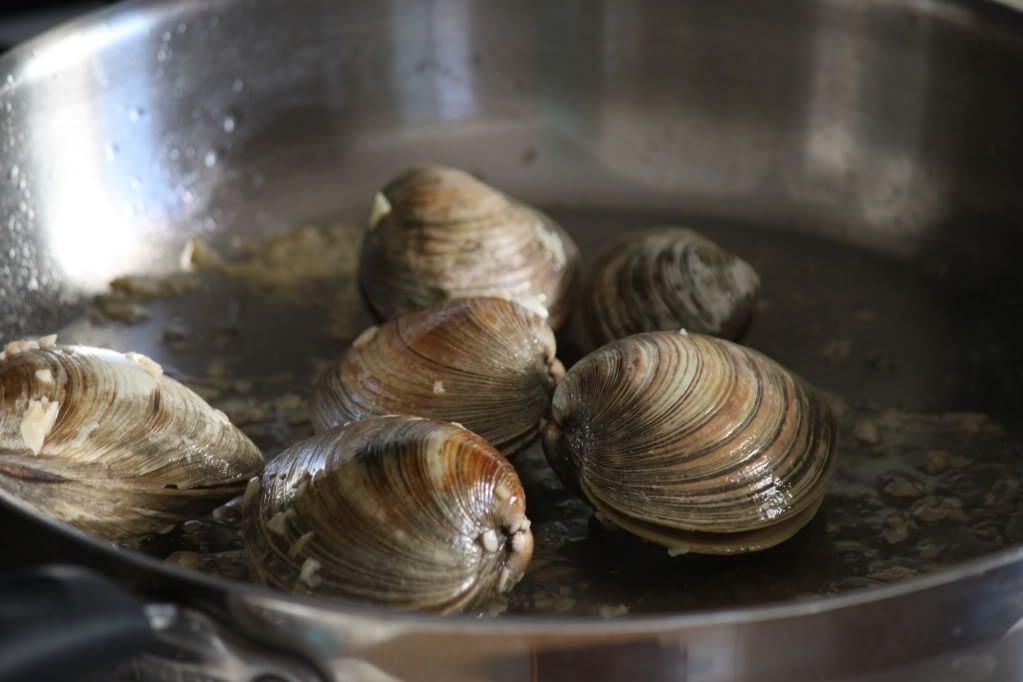 I melted 1 tbs of coconut oil and 1 tbs of minced garlic in a large saucepan. Added the clams. Stirred them around until they were evenly coated. Added 1/4 cup of white wine and got the clams nice and drunk. Had a glass my self :) Waited for the clams to open, which means they are ready.
Since this was my first time ever eating clams..it is safe to say I did a clam good job :)
Ian said they reminded him of "the beach" and they were "a little too clammy" for him haha! I have a feeling writing five star food reviews will not be in his future.