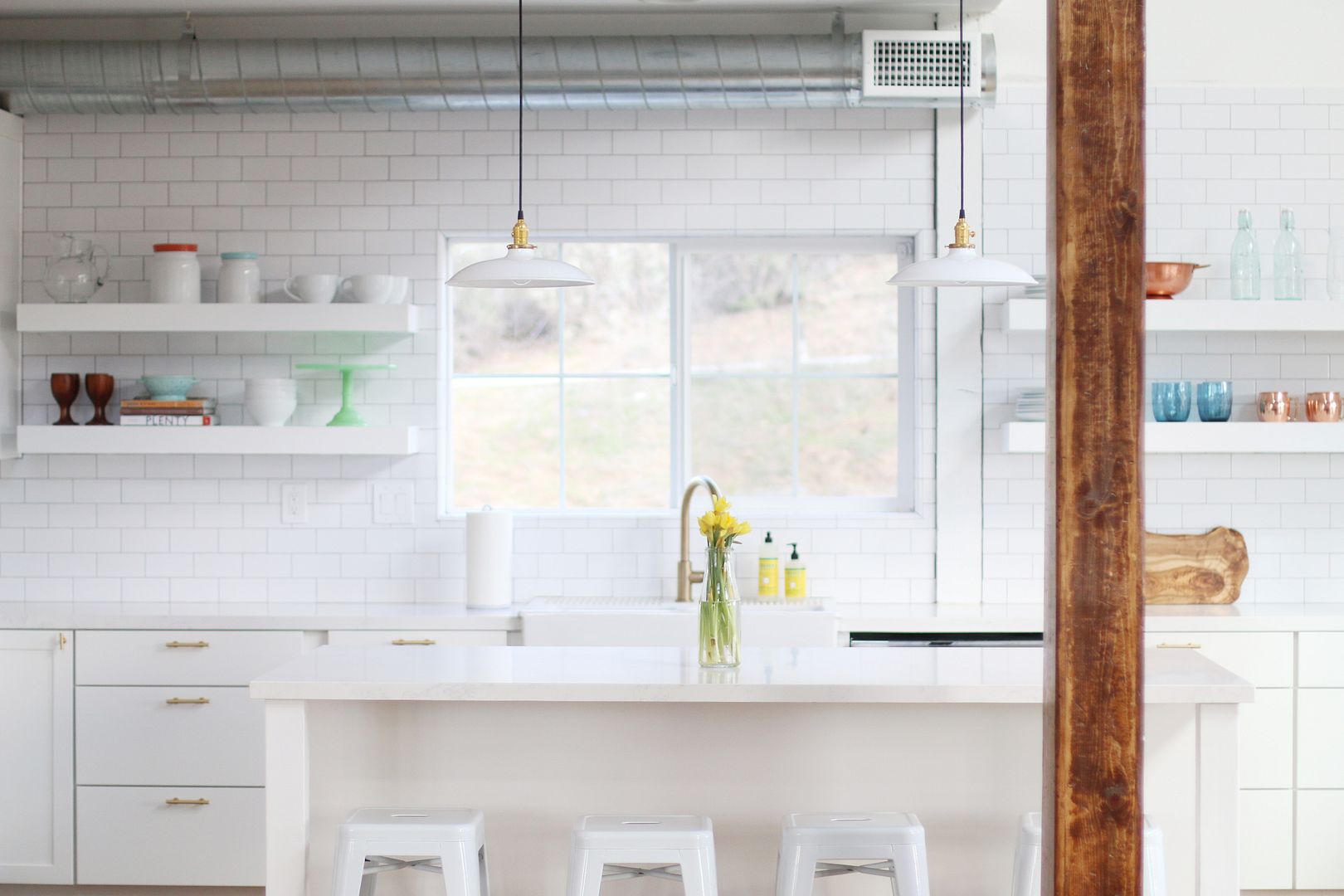 Our kitchen is officially complete, and I am so freaking excited about it! As most of you may already know, our home was
originally a horse barn
with 12 stalls. When we made the executive decision to fully renovate it, we knew we were going to have to have a ton of vision for each and every space, which wasn't always easy. So to see things transform into what we had hoped is incredibly rewarding.
My original vision for our kitchen was a modern farmhouse space that was open, bright, and functional. We love to cook and bake as a family so I really wanted a welcoming and happy space to do so in. This was by far my favorite room to design within our home. I feel like it fits our style perfectly and I couldn't be happier with how everything turned out!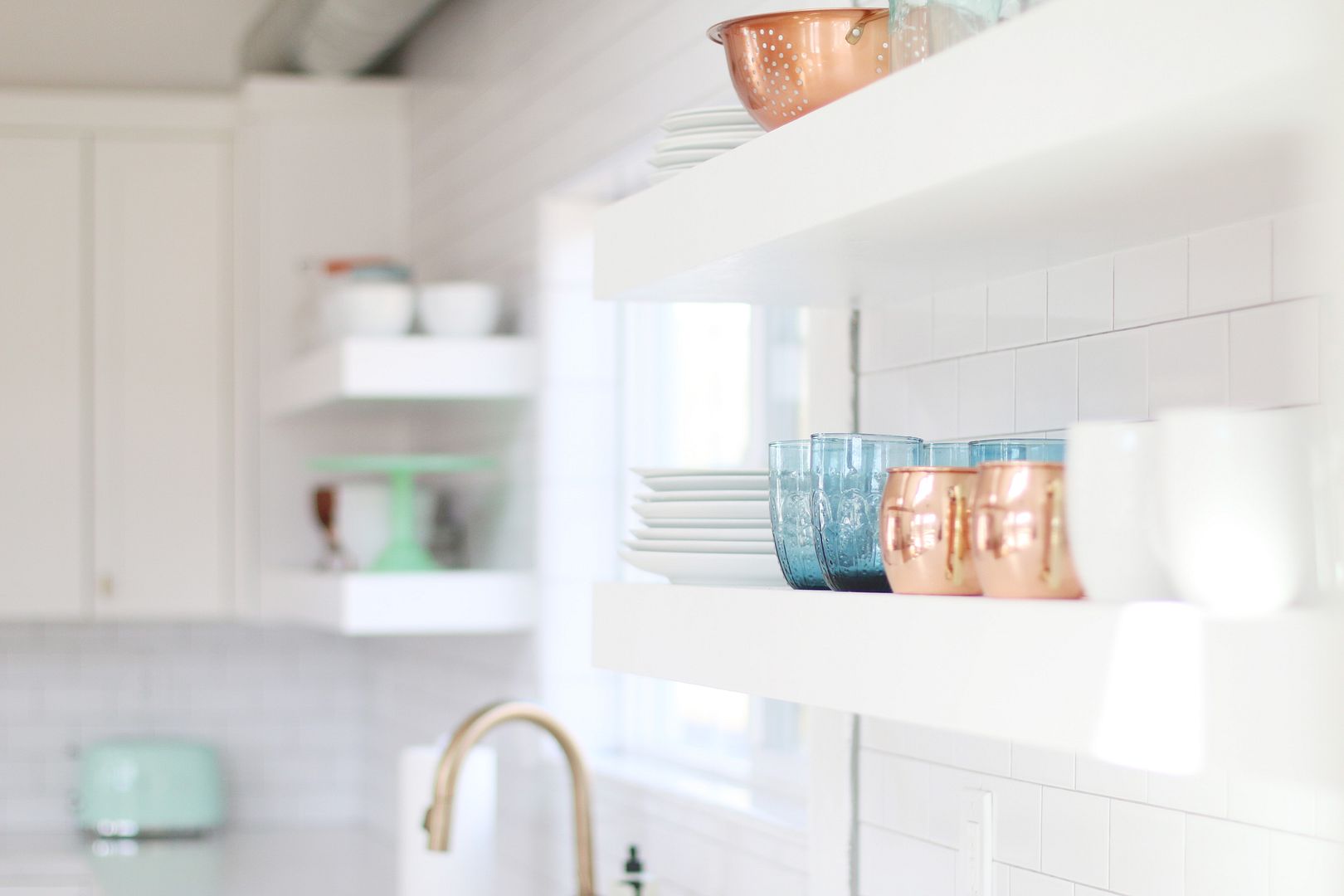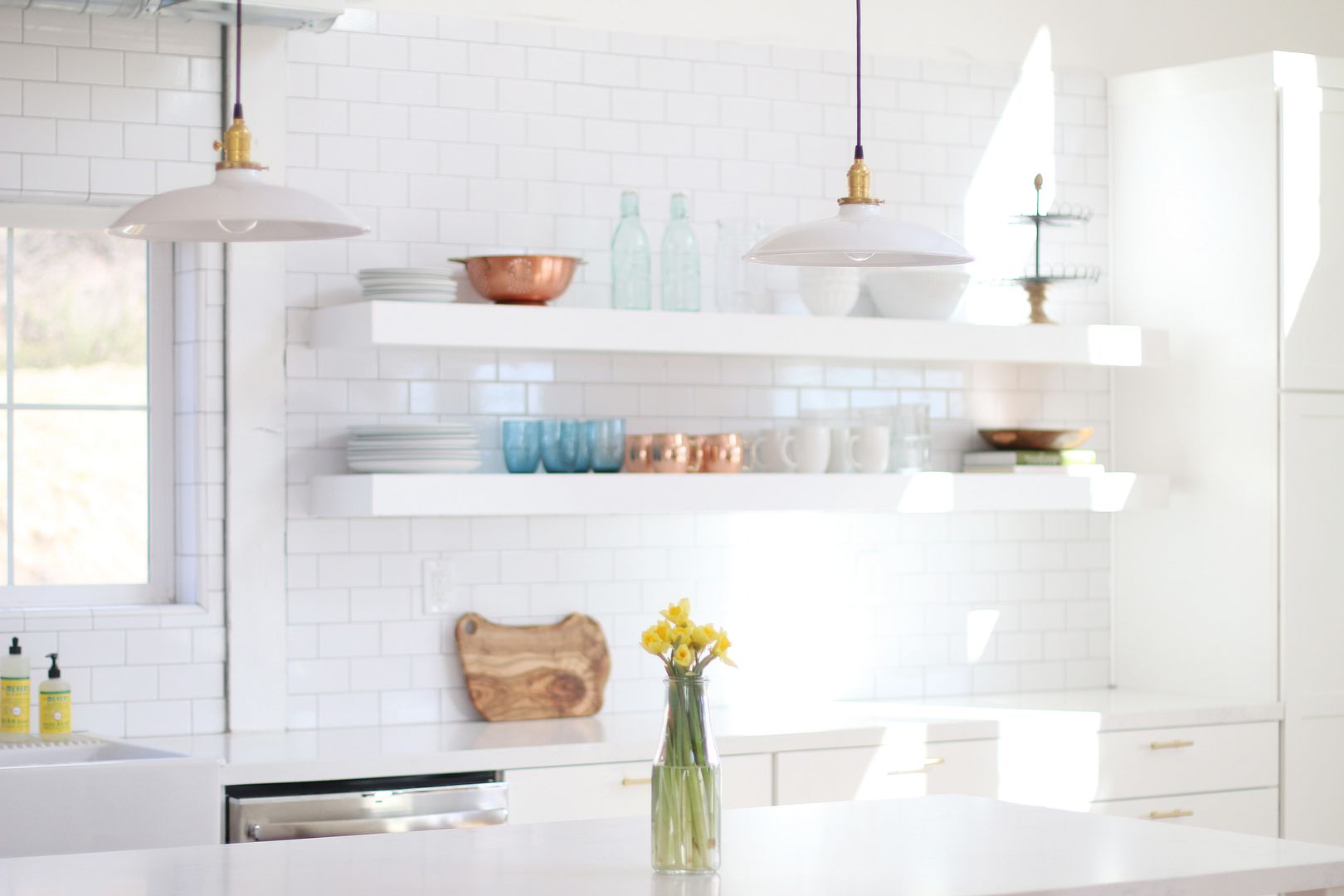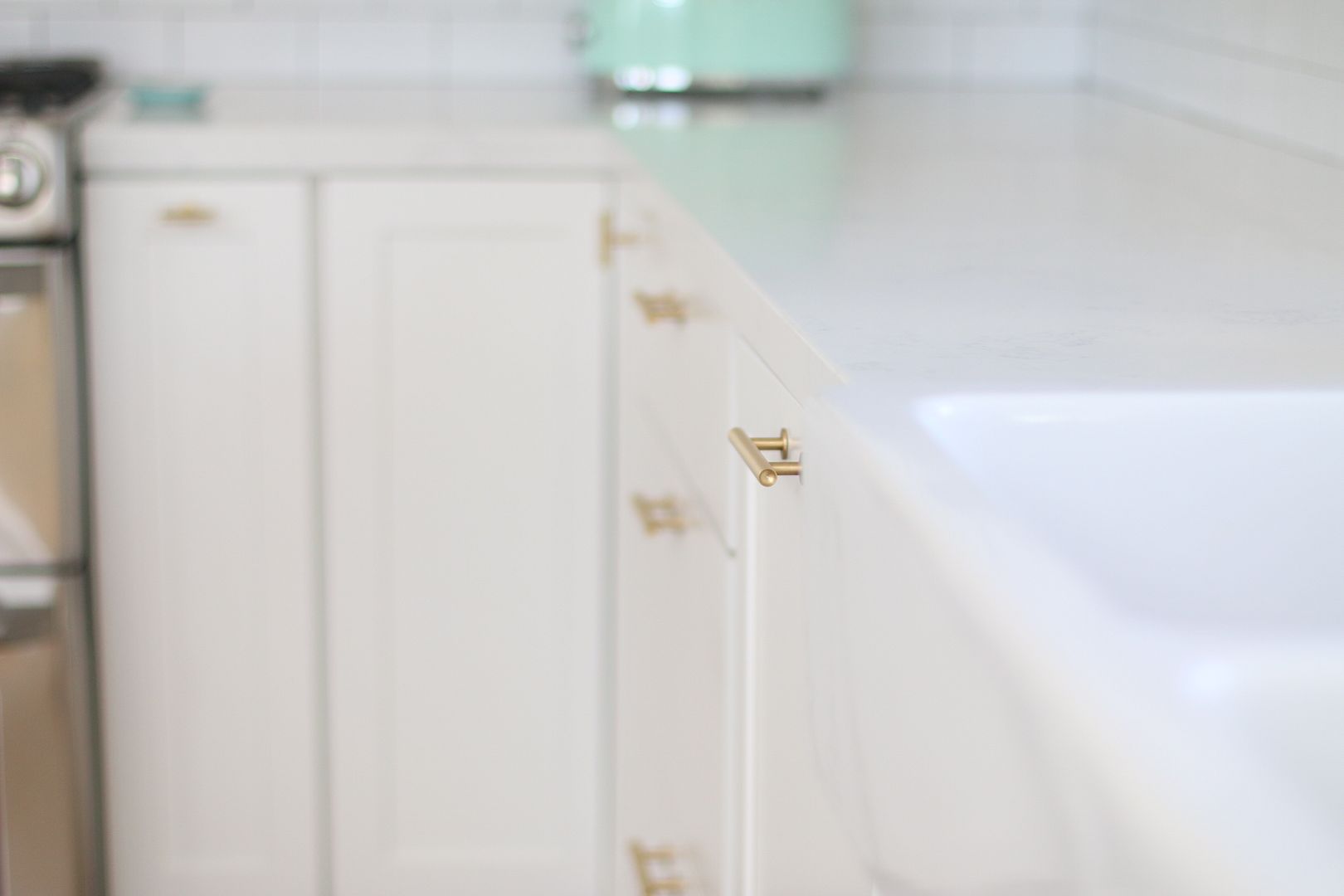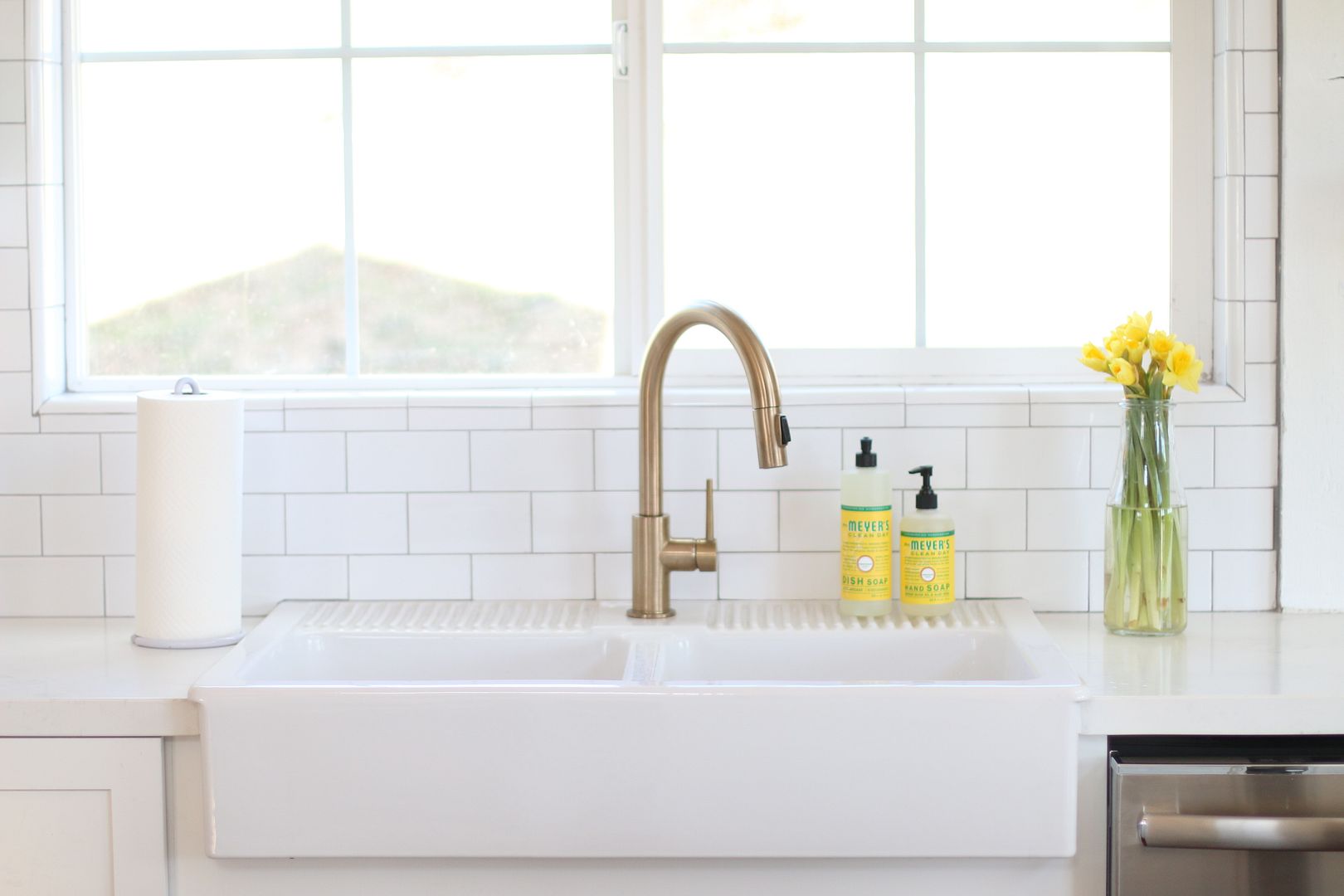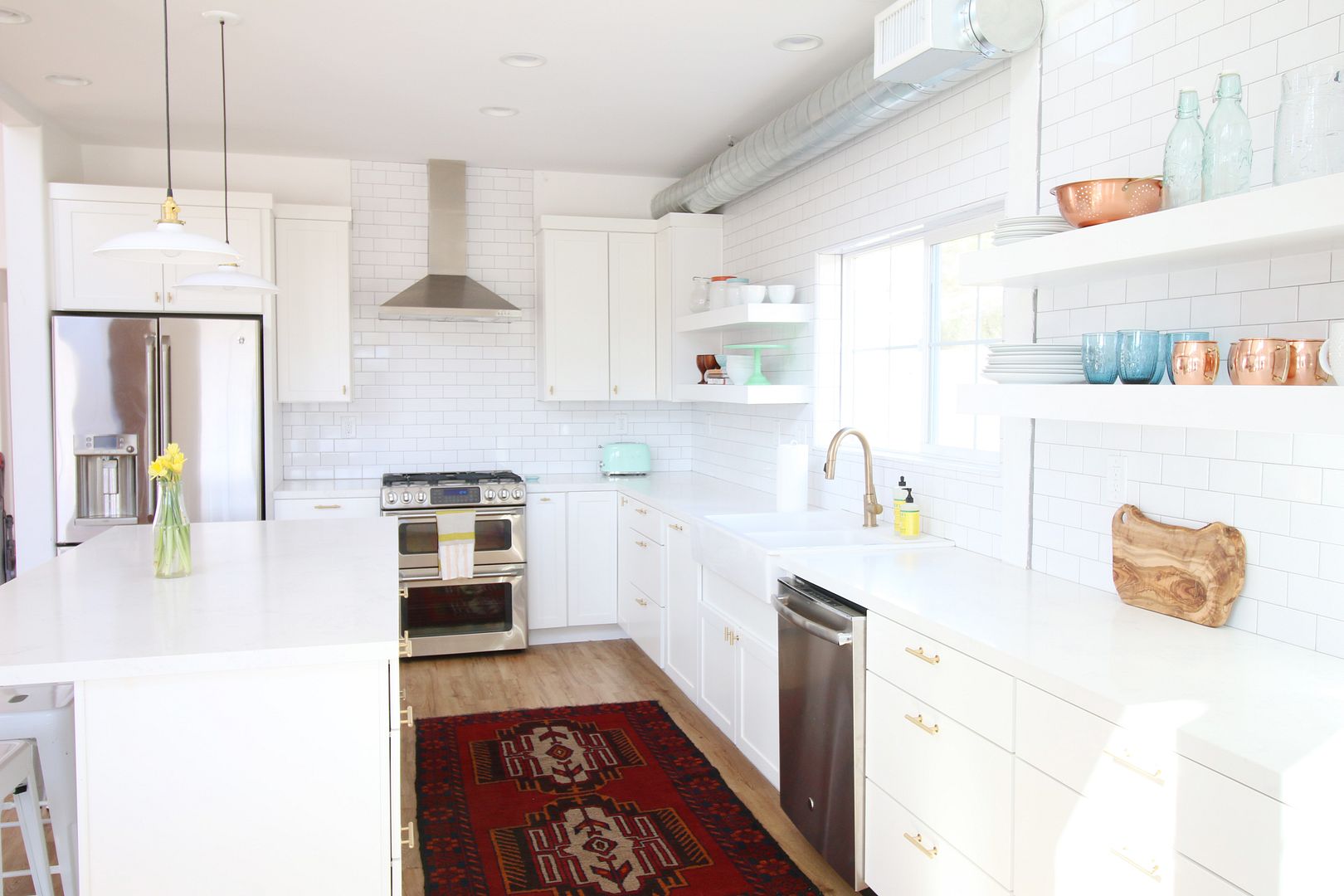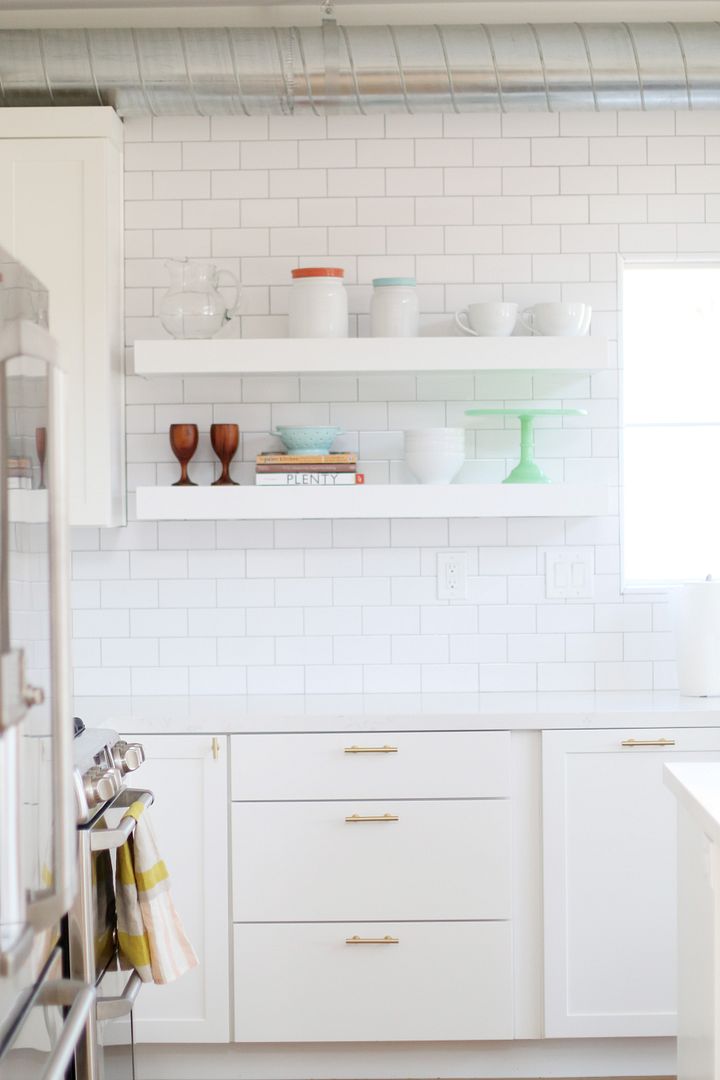 It gives me all the warm fuzzies! I foresee lots of wonderful memories being made within this space.
Sources:
pendant lights
|
counter stools
|
quartz countertops
|
farmhouse sink
|
drawer pulls
|
faucet
| rug (vintage) |
cabinets
|
toaster
|