The holidays are in full swing around here and this weekend was pretty much awesome. We got our Christmas tree, hung our lights, made eggnog mug cakes annddddd I got the Christmas cards ordered. Boom! Every year it seems like I am always doing everything at the very last minute so the fact that so much is done makes me want to shout it from a rooftop :) And if you have not done any of this yet then I probably sound super annoying right about now haha.
Anywhoo this mug cake is by far the most moist and spongy creation that I have made to date (as far as mug cakes go).
What you will need:
2 rounded tbs of coconut flour
1/4 tsp of baking powder
dash of sea salt
1/4 tsp of cinnamon
1 tbs of honey
1 egg
2 tbs of dairy free eggnog (regular is fine if you are not dairy free)
1 tbs of ghee or coconut oil
1 tsp of vanilla
Directions:
Mix all of the ingredients together in a microwave safe mug.
Microwave for 2 minutes.
Enjoy!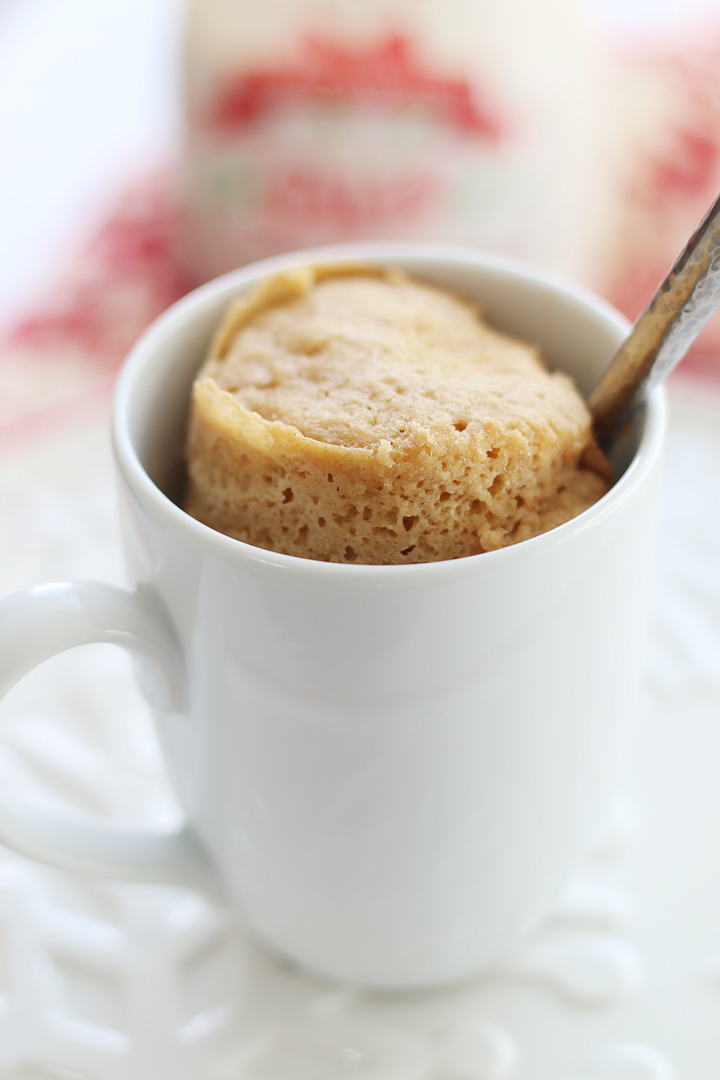 This is unbelievably good and it's basically like a Christmas party in your mouth. You must make it!