You know what's awesome? Well, besides these muffins, which will literally blow your socks off and make you do a happy dance for fall...best friends. Best friends are awesome. If you are lucky enough to have one then you know what I am talking about. They are the friend who is happy for you when you are doing good and there for you when you are not. You could tell them anything and they would not judge or tell a single soul. The friend who makes you laugh and you could talk to for hours about whatever. Mine is the best! Her name is Alison.


We met in 9th grade. We had an away volleyball game that day and I had gotten dropped off to school late. By the time I arrived the bus was already full and everyone on my team had taken their seats. The only seat left was next to Alison, the crazy goth girl who loved Pantera, wore super tall Dr. Martens, hated the sun, had patches of bands I had never heard of sewn all over her backpack and only dated guys who were in bands. I was a little preppy, shopped at Abercrombie & Fitch, loved Britney Spears and only hung out with boys who played sports. Oh I sound so annoying ha! I took my seat next to her. She asked me if I wanted to get pumped up for our game and placed her giant black headphones on my ears. Some crazy heavy metal was blasting and for a million dollars I could not have told you who it was. She asked what I was listening to and I told her Britney Spears and we both started cracking up. We could not have been any different but from that bus ride forward we were pretty much inseparable. Fast forward 15 years and Alison is still the first person I call when I have anything of importance to say. She is now basically a hippie, loves the sun, spends her days at the beach and lives in Hawaii with her adorable little family...oh and she is one hell of a baker. So thanks to Alison this recipe was made possible since she likes to do wonderful things like invent treats and then sends me the recipe so I can share.
What you will need:
1/2 cup of coconut flour
1/2 cup of tapioca flour
1 tsp of baking soda
2 tbs of pumpkin pie spice
1/2 cup of coconut oil
1/2 cup of pumpkin puree
1/2 cup of coconut sugar
1/4 cup of honey
4 eggs
1 tsp of vanilla
What you need for the streusel topping:
1 tbs of cinnamon
3 tbs of coconut sugar
1 tbs of coconut oil
Directions:
Preheat the oven to 350 degrees.
Mix together the dry ingredients and then add in the wet ingredients. Mix until everything is completely blended together.
Place baking cups into muffin tray. Scoop enough muffin batter to fill each muffin tin about 2/3 of the way full.
In a separate small bowl mix together the topping ingredients until you have a nice moist crumbly consistency.
Sprinkle an even amount of crumble topping on each muffin.
Bake for 20 minutes.
Enjoy! And try not to eat all of the muffins yourself because you will want to :)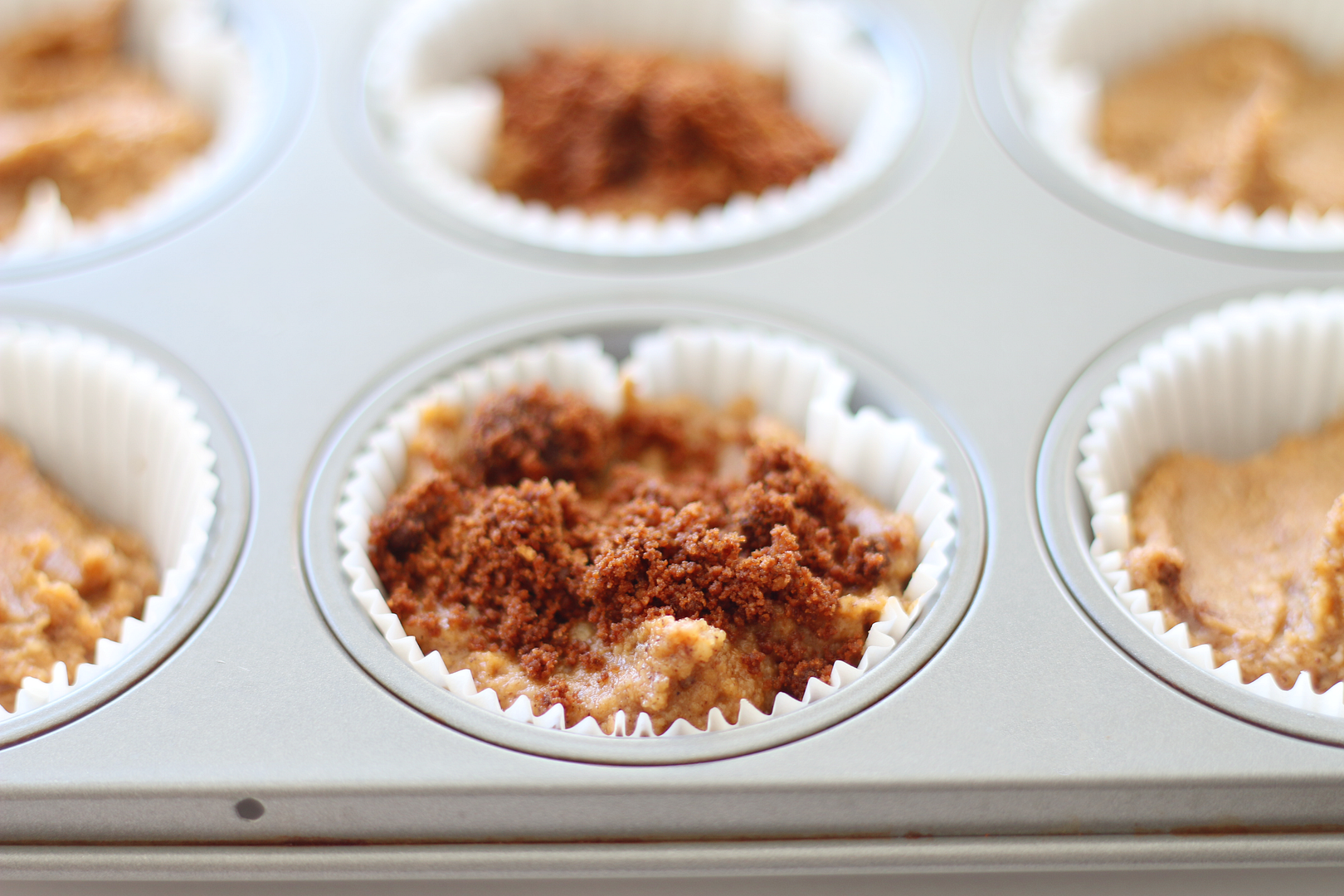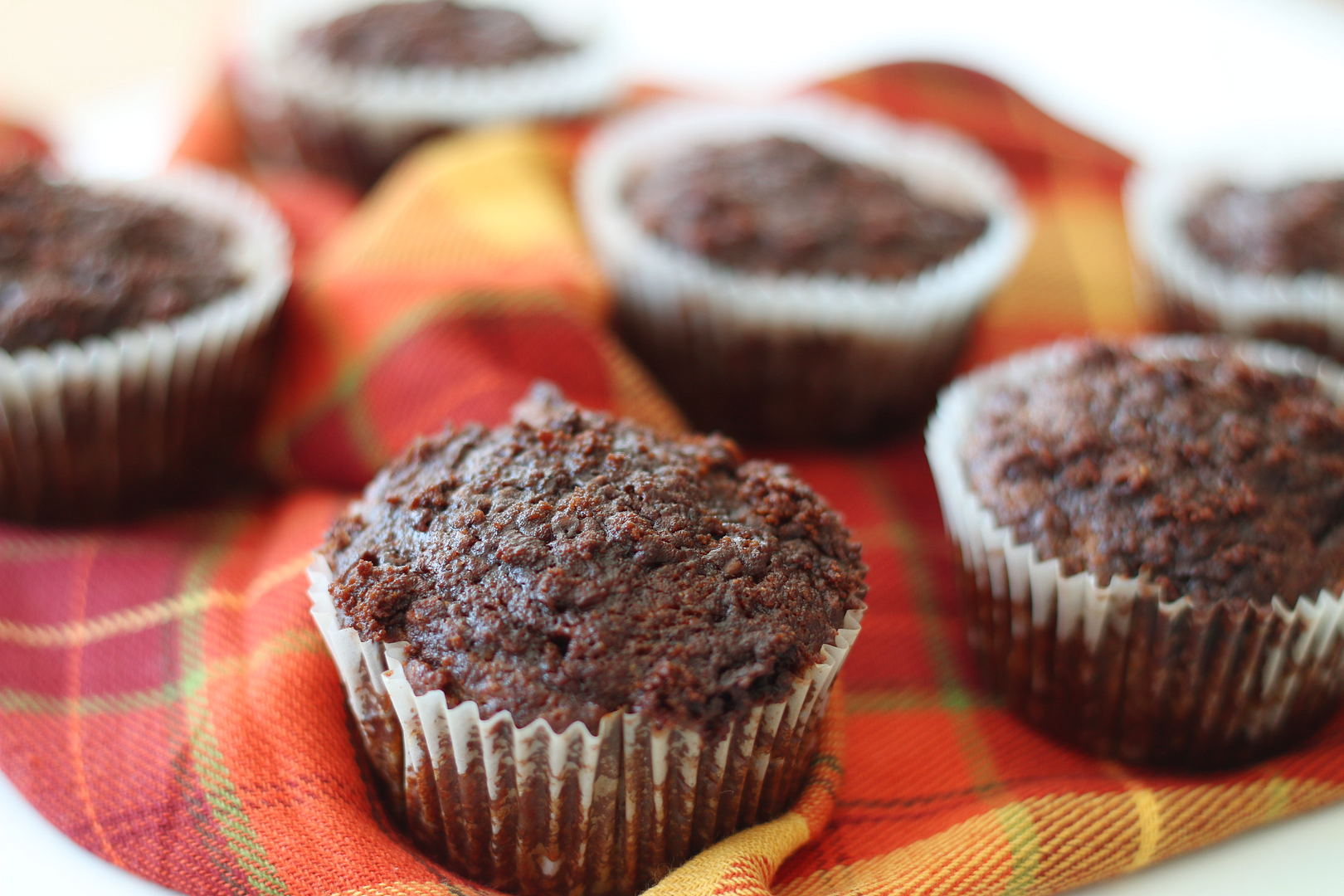 Ian (that's the hubs if you are new here) said these were his favorite muffins to date and my boys pretty much inhaled them. Make them!