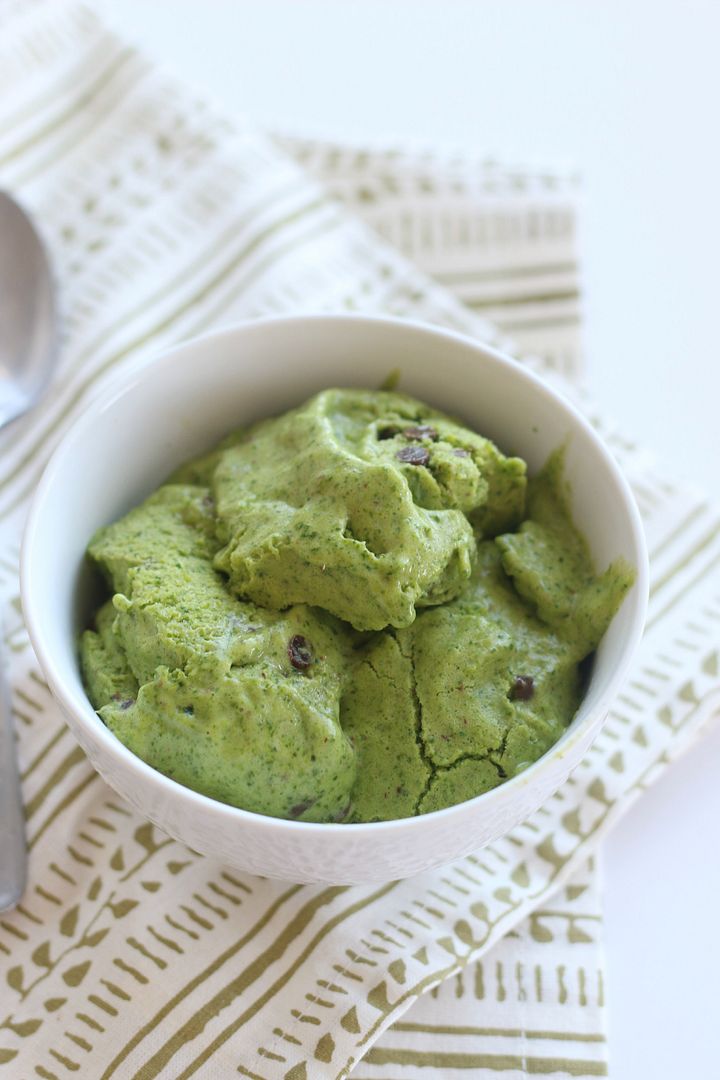 Happy St. Patrick's Day! We celebrated yesterday by having our friends over for a little St. Patty's Day feast complete with corned beef, Irish Soda Bread and Guinness. It was a great time!
To keep things festive around here I made this yummy treat for the boys...who actually ate it for breakfast :)
It is delicious, healthy and unbelievably easy!
What you will need:
2 frozen bananas
3 giant handfuls of fresh spinach
2 tbs of coconut milk (almond milk will also work)
1/4 tsp of peppermint extract (or 2 fresh mint leaves)
a few tbs of enjoy life chocolate chips
Directions:
Add everything except the chocolate chips into a high powered blender. Blend until you have a nice smooth ice cream like consistency.
Add in the chocolate chips and pulse for a few seconds.
Place in the freezer to harden up a little or serve immediately and enjoy!