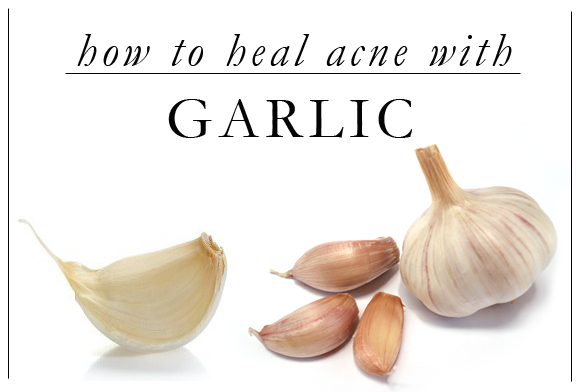 Acne breakouts can be annoying, embarrassing and just plain old inconvenient when they happen. If you have ever experienced acne I am almost positive you had a moment or two where you were willing to try just about anything to make it go away. Everyone responds differently to topical products and remedies and for that reason there is literally hundreds of remedies for one single skin ailment. The key is finding the right combination of ingredients that works for
you
.
This weeks
skin care remedy
is a simple yet very effective one and all you need is a garlic clove. Most people associate garlic cloves with cooking but they actually are full of medicinal purposes that you may or may not be aware of.
Some of the health benefits of garlic are:
It promotes sweating, which is great if you have a fever or are sick
It can help reduce blood pressure
Can help lower blood sugar (great for type 1 diabetes)
It is anti-parasitic
It is a stimulant for the immune system. Try this remedy with garlic to fight off colds or the flu.
Can help fight fungal infections such as thrush.
Very effective in reducing acne breakouts when applied topically.
So you got a giant zit (I know that word is so un-clinical but lets just call it what it is) and you are desperate to make it go away. Here is how you can use a clove of garlic to to help...
Directions:
Get a fresh (preferably organic) garlic clove and peel it to reveal the fleshy clove.
Rub it on the breakout for about a minute.
Wait at least a few hours before washing face.
For best results do this everyday for at least two weeks or until you start to see improvements. The benefits of garlic are endless and if you are having skin issues I highly suggest you give this somewhat unusual remedy a try.