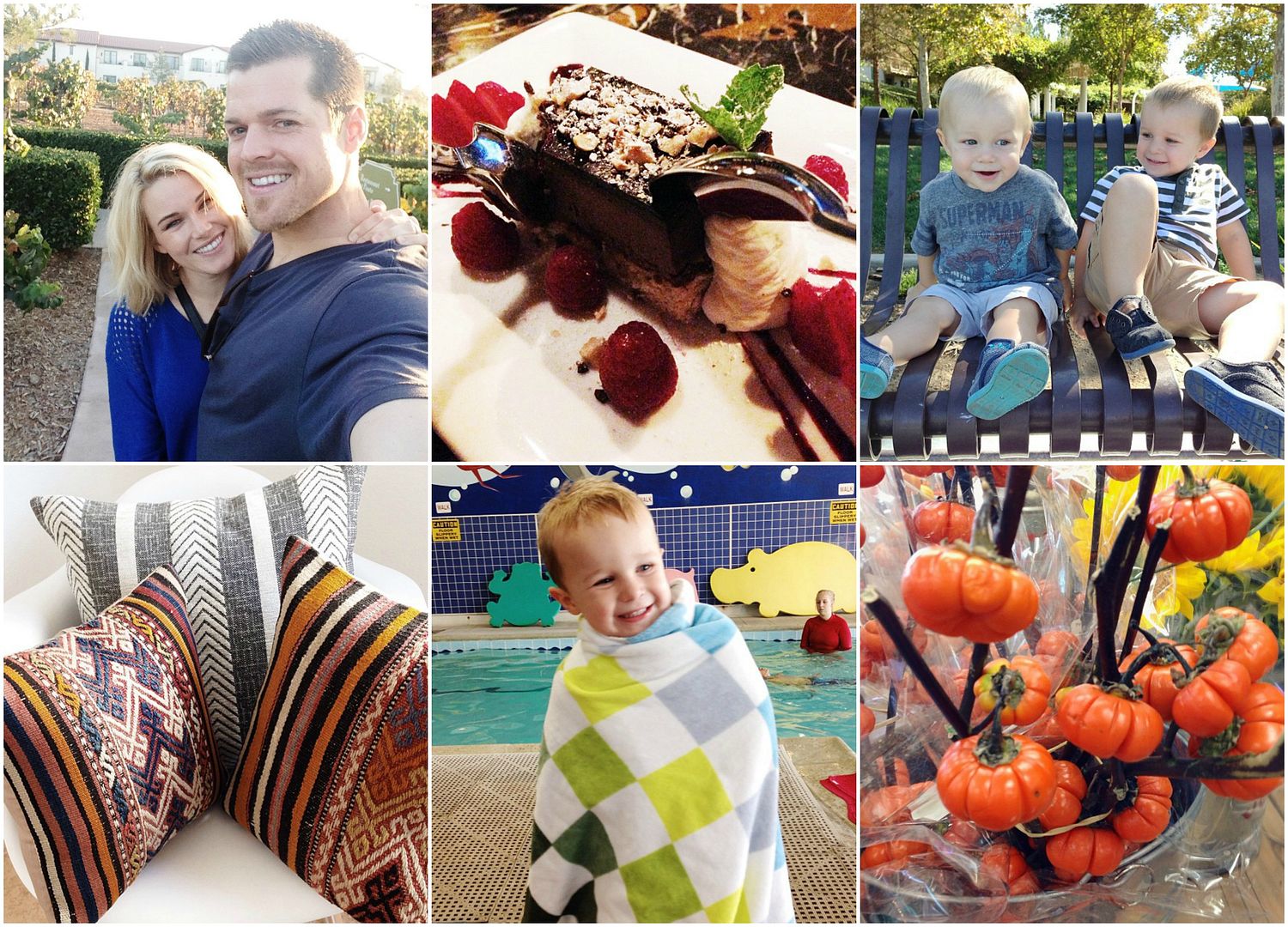 Happy Friday!
Here are a few snippets of life lately according to my Instagram (@Delightedmomma) and my iPhone...
1. A longer than 2 hour date night that obviously needed to be documented.
2. Date night dessert. I made a rule that diet rules do not apply while on dates right before I ate this. I think that rule is awesome and so was this crazy chocolate stacked treat.
3. My two crazy boys keeping me on my toes and almost giving me multiple panic attacks while at the park. Can they just NOT try to jump in the duck pond or pretend they are super heroes while at the top of the park slide. That would be great.
4. Kilim pillows that I have been slowly collecting from ebay and Etsy for the new place. I am kind of in love with them.
5. Max has been kickin butt and takin names at swim class and he recently got over his fear of floating on his back. This was his face right after he finished his latest class. I would say he was pretty proud of himself.
6. The cutest (I would say they are cute) little pumpkin trees from Trader Joes! Perfect for fall decorating.
Have a wonderful weekend! I am going to my soon to be sister-in-law's bridal shower this weekend and I am so excited she is going to officially be a part of our family in just a few short weeks. I am in charge of desserts and I think I might give cake pops a whirl! It will be my first time ever making them but hey how hard can they possibly be? I will watch a You Tube video ;)