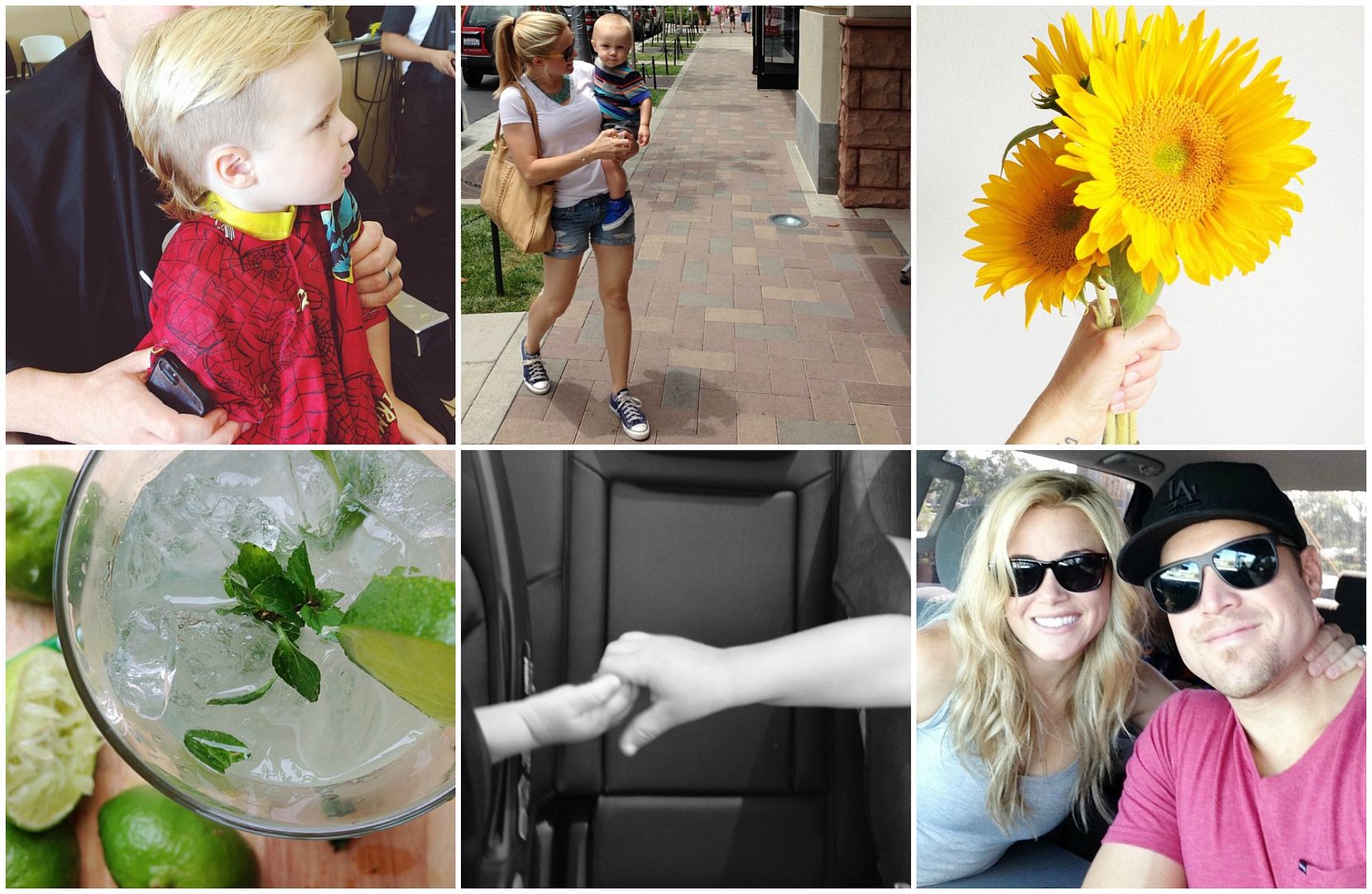 Life lately according to my Instagram (@delightedmomma)...
1. Max had his very first barbershop experience and got a brand new summer do! Bye bye short little bob ha ha. His new cut is a little bit punk rock and I love it.
2. Weekend family dates when you can't find a babysitter. Lunch may have been a little bit more rushed and we may have left a little trail of blueberry puffs wherever we went but it was still precious moments spent with my whole family that I wouldn't change for the world. And on that note we really do need a solo date ;)
3. Just because flowers from my husband. Love that dude of mine.
4. Putting all that mint in our herb garden to good use and making extra minty mojitos. Thunderstorms were also brewing on this particular afternoon and our beach plans were cancelled so staying in and making drinks sounded like the perfect plan.
5. The sweetest brother moment witnessed in the backseat. Ronin was crying and Max said, "Don't cry Ronin, hold my hand." I could not be more thankful for such a sweet bond they have started to make.
6. Me and my favorite stud muffin headed to Disneyland for his birthday.
Have a wonderful weekend!
On a side note: I was recently featured alongside some other awesome moms on one of my favorite daily reads, The Every Girl. It was a fun feature where I talk about some of the challenges of motherhood, the best advice I have ever received and more. You can read the full post
here
.