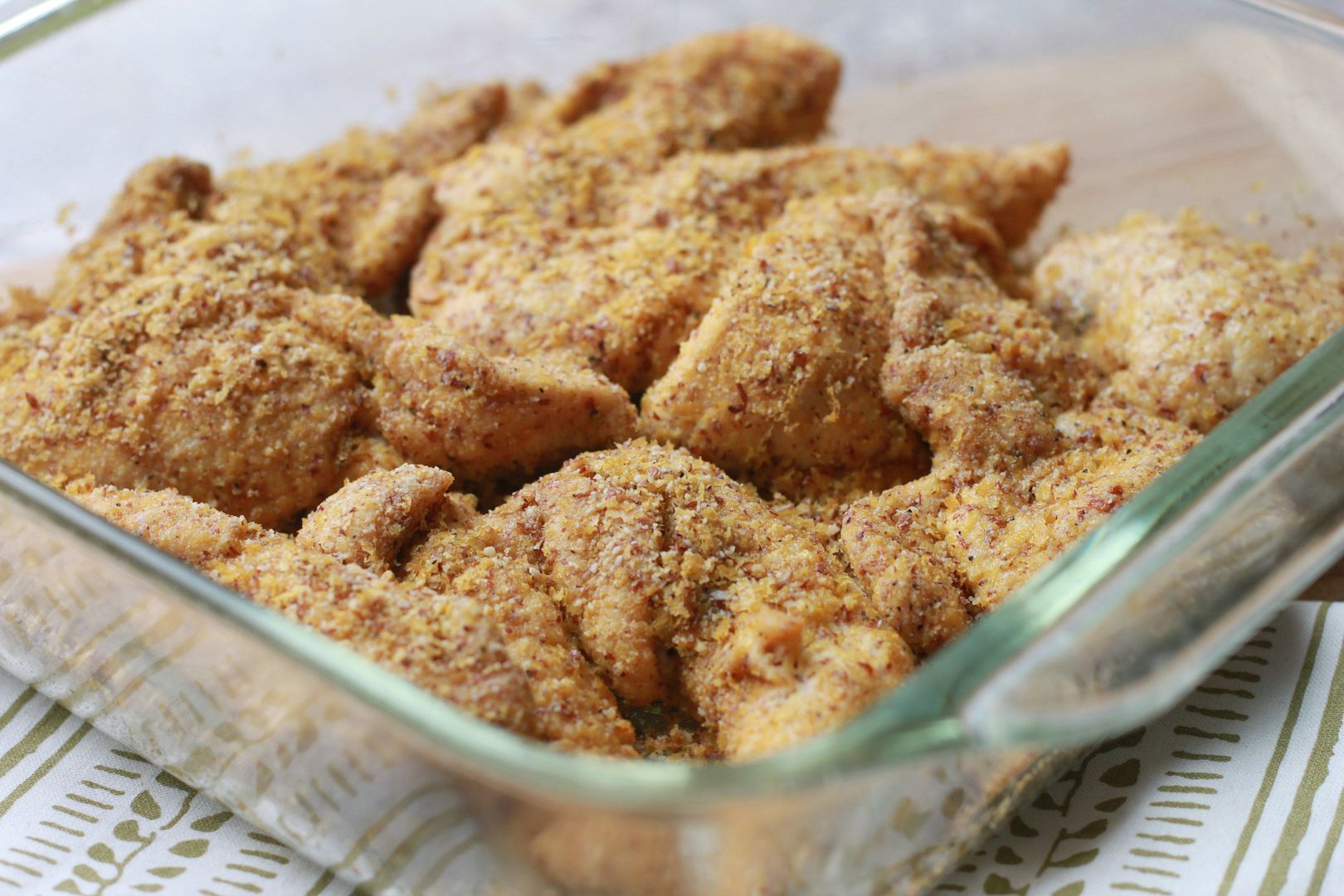 Who remembers Shake N Bake Chicken?! Woa woa woa that stuff was good! It's like the best artificially tasting coated chicken meal ever ha! Well the other evening I decided to try and come up with a healthy version of the (not so healthy) classic. HOLY Shake N Bake this tuned out awesome!
What you will need:
1-2 pounds of chicken strips
1/2 cup of nutritional yeast
1/2 cup of almond meal
1/4 tsp of garlic salt
1/4 tsp of pepper
Directions:
Preheat over to 350 degrees
Place everything inside of a freezer size zip lock bag.
Shake shake shake it up until each chicken piece is evenly coated.
Place the coated pieces of chicken in an oven safe dish and bake uncovered for 30 minutes.
Enjoy!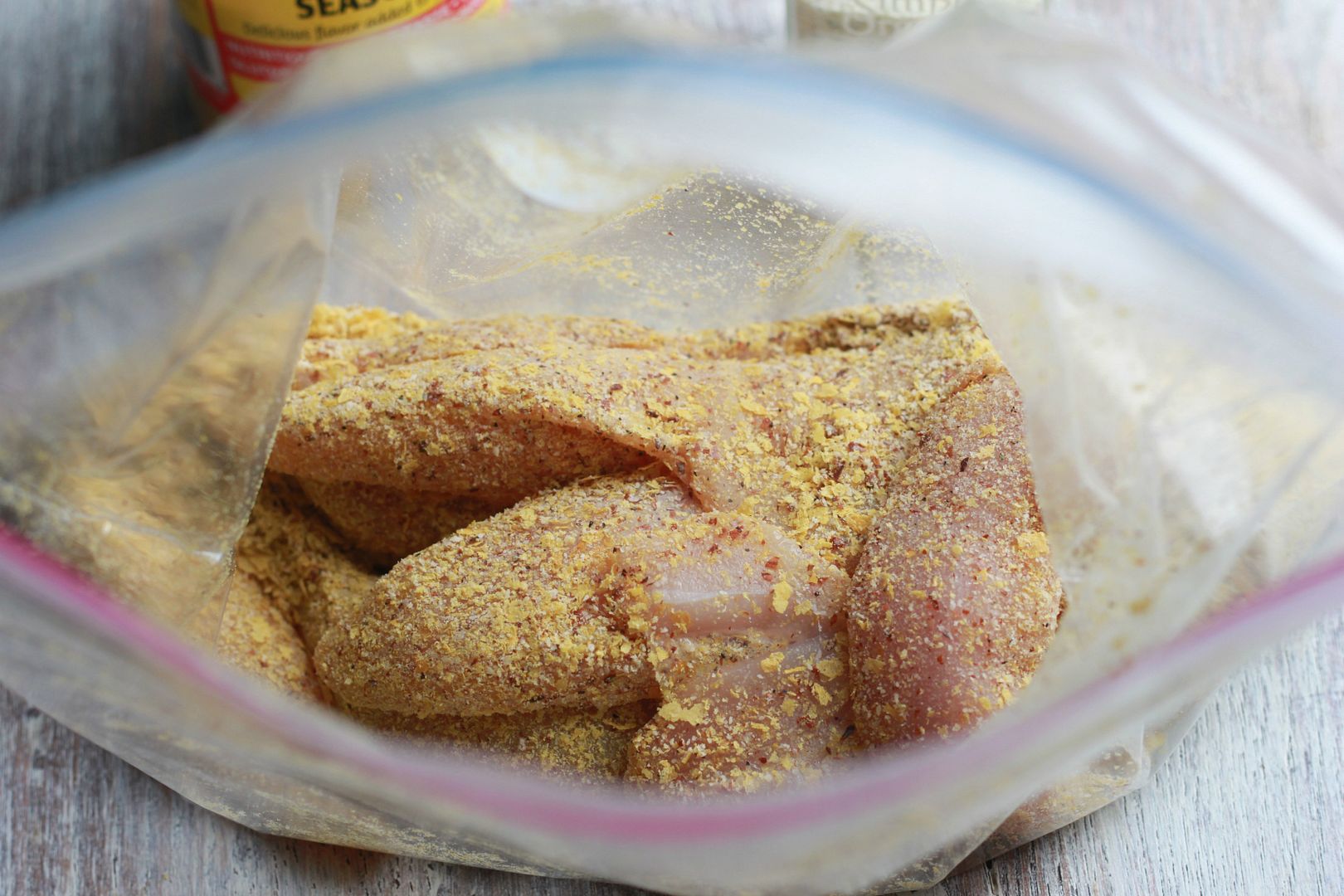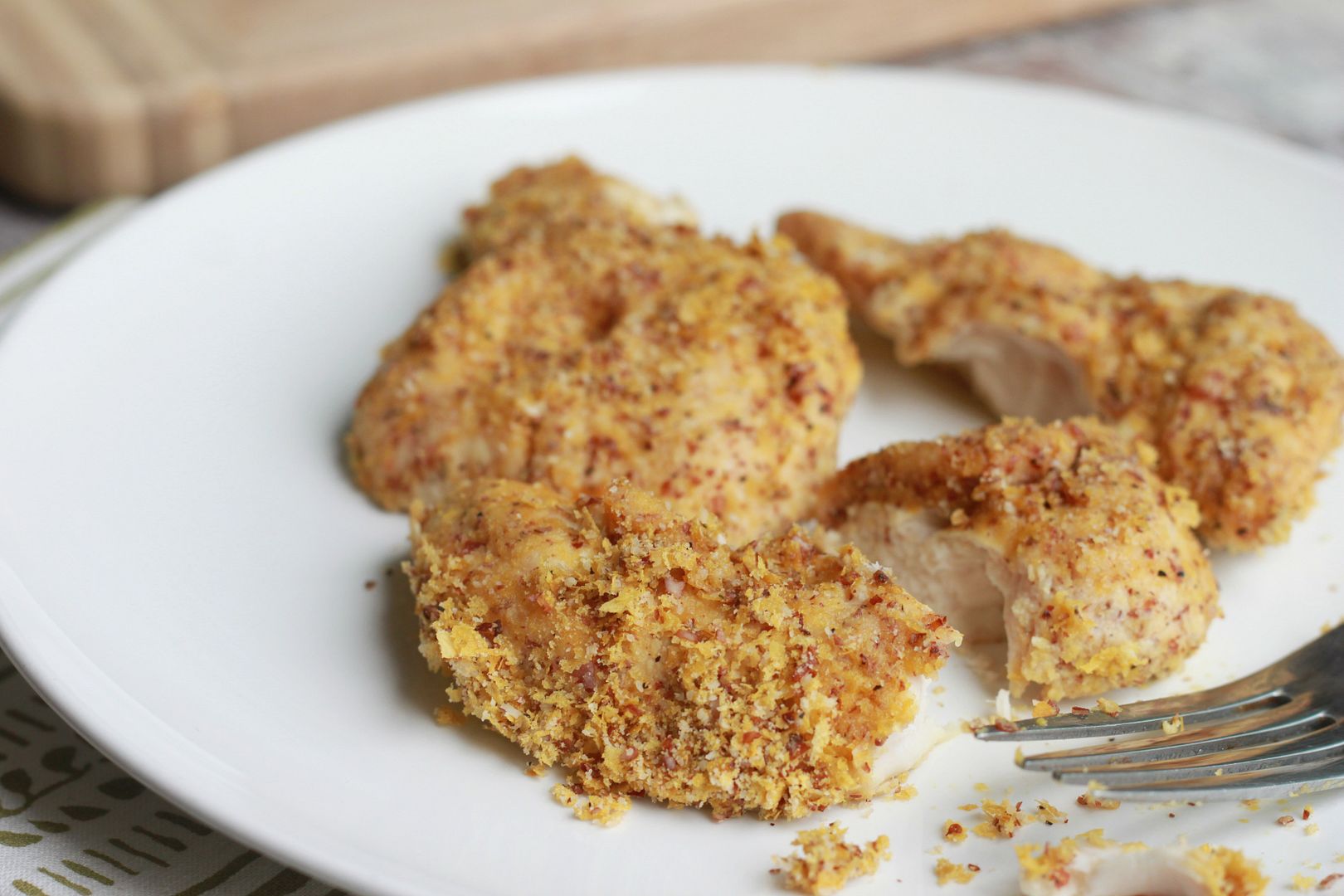 This has the perfect amount of crunch on the outside, it's super moist on the inside and so much good for you flavor your taste buds will do a happy dance. Even my husband said, "This IS Shake N Bake!" This is also virtually carb free because it is made with almond meal instead of flour. So eat up!