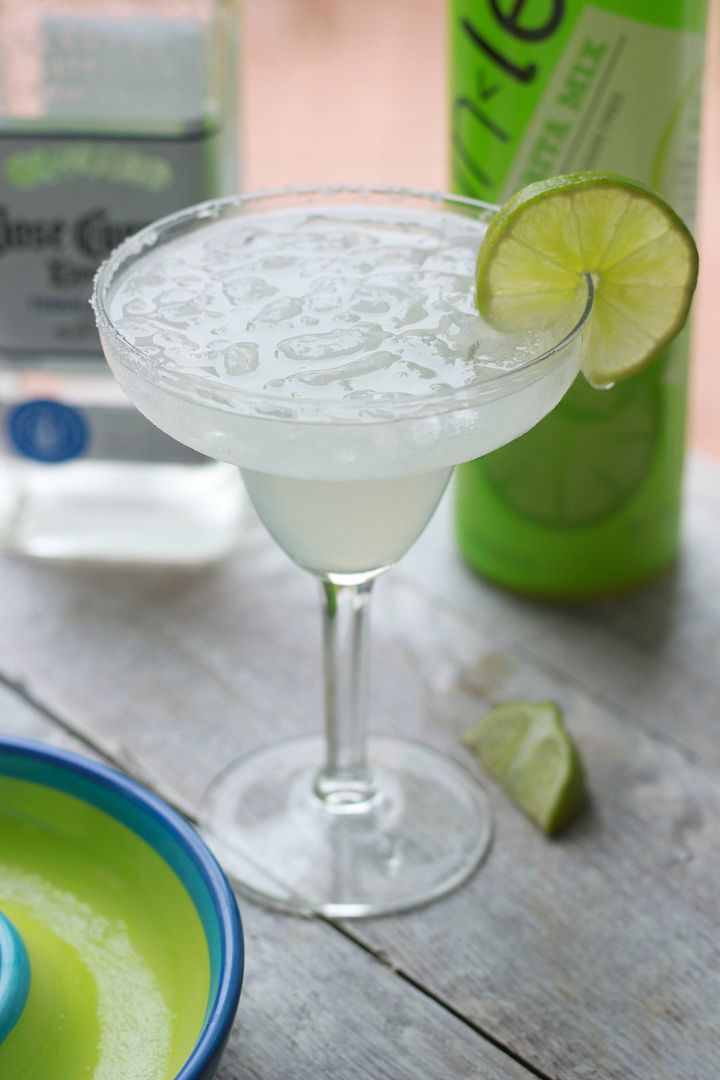 Who likes margaritas? I do! But I almost never order one because of all the sugar, artificial ingredients and calories that come along with it. I am also not a big fan of low calorie mixers that use artificial sweeteners..blehh. If I do make or order a cocktail, it is usually pretty boring to avoid all the crazy amounts of sugar.
So when
Sinless Cocktails
recently sent me a few mixers to try I was floored with how good they were! Nothing like I have ever tried before. All of their mixers are made with completely natural ingredients and are sweetened with stevia. You do not feel like you are drinking a fraud cocktail at all. Plus they contain only 5 calories per serving. Can I get a woop woop! My husband, who is really critical when it comes to "low calorie" mixers and alcohol in general, loved it too! He actually took a sip, paused, raised his eyebrows and said, "WOW I'm impressed." I even caught him reading the ingredient label to see exactly what was in it, since it was so delicious.
So what makes Sinless mixers different from other low calorie cocktail mixers? My favorite thing is that they do not add any artificial preservatives to keep their products shelf stable. Instead, they opted to go with completely
all natural ingredients
, which is why their products must be chilled at all times. I absolutely love that.
This is what we made: A Sinless Margarita
3 parts Sinless Margarita Mix
1 Part Tequila
Pour Over Plenty of Ice
*69 calories
And now the fun part for YOU...
Sinless Cocktails is giving away a bottle of whatever mixer you would like to one Delighted Momma reader.
All you have to do is visit the Sinless Cocktails
mixer page
and leave a comment below letting me know which mixer you would like to try. For an extra entry (leave an extra comment) you can pin this recipe to one of your Pinterest boards.
I will pick a winner at random and announce it in my Friday's post, so make sure to check back on Friday to see if you won.