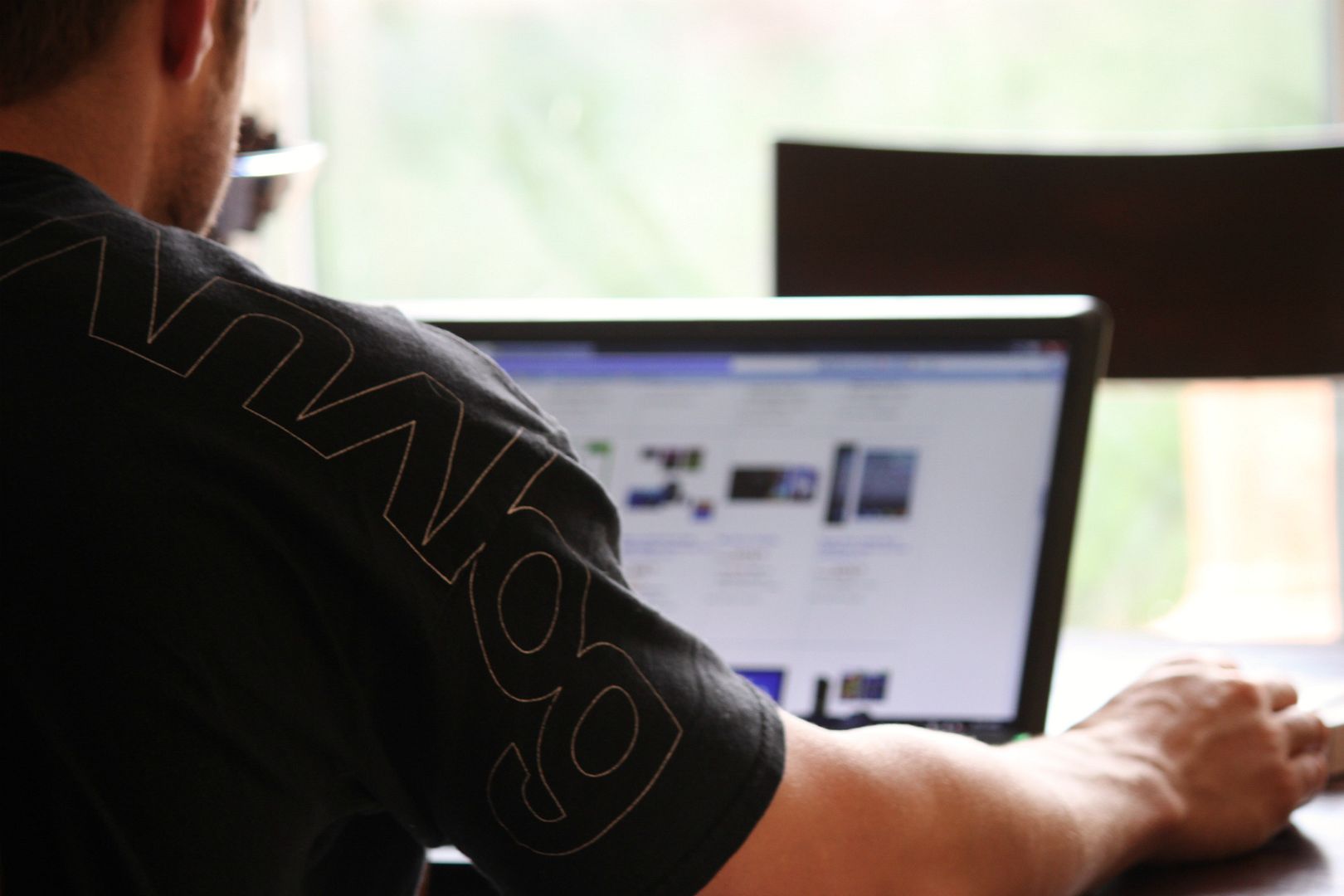 My husband checking out all the Black Friday deals on electronics. He can dream :)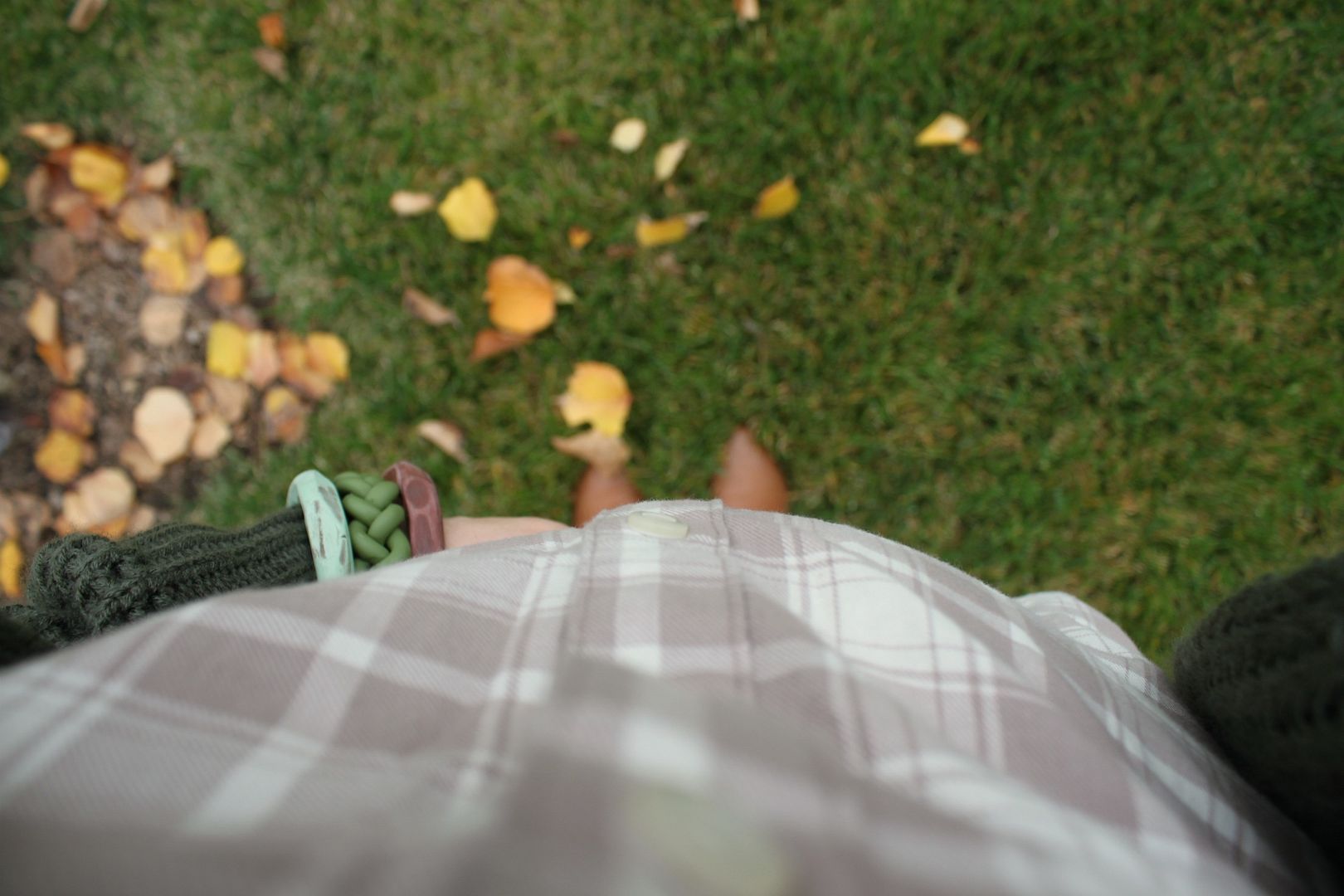 I am so thankful for my little growing belly. I am 11 1/2 weeks today. This picture really does no justice but you get the idea.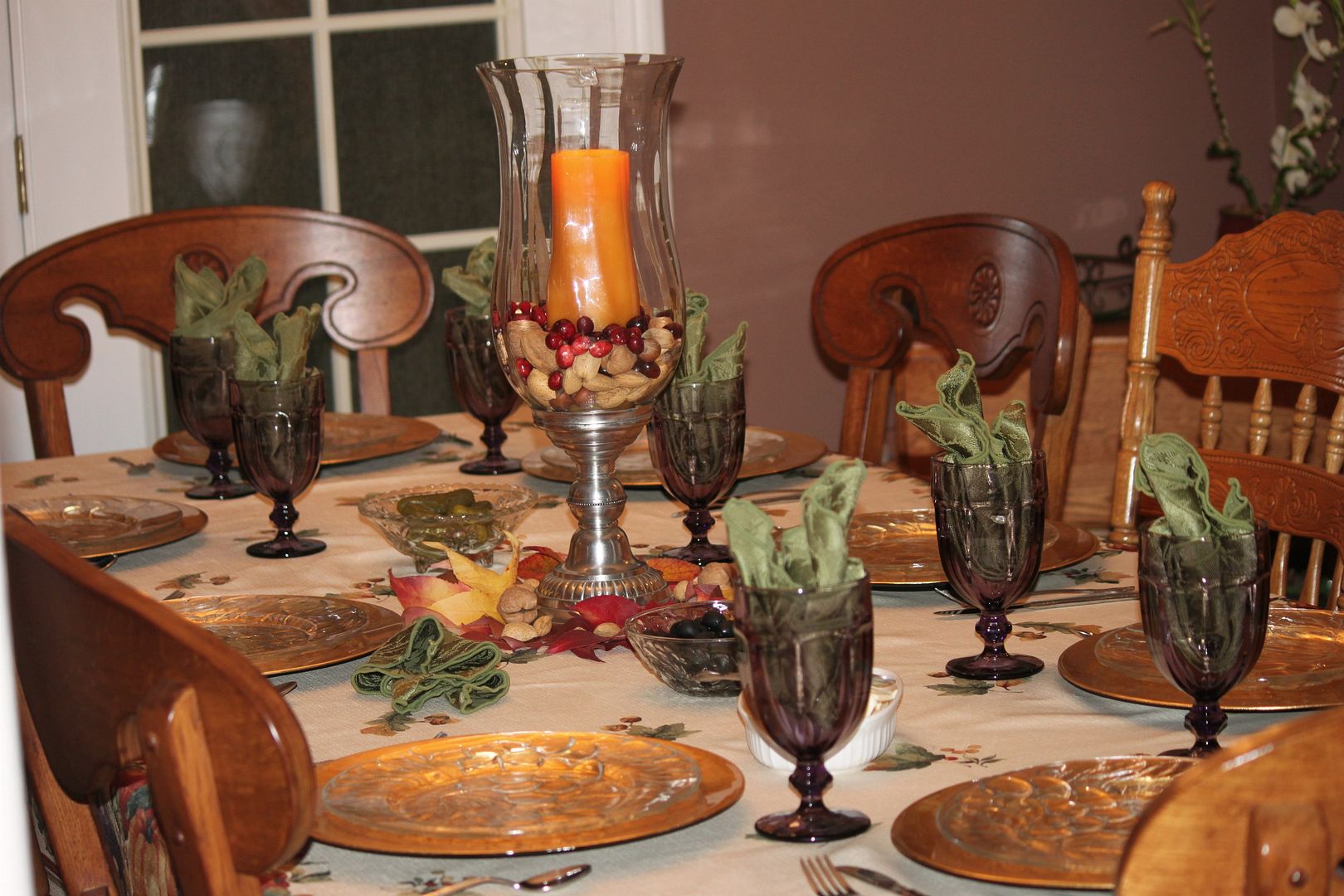 A beautiful Thanksgiving table set up by my mother-in-law.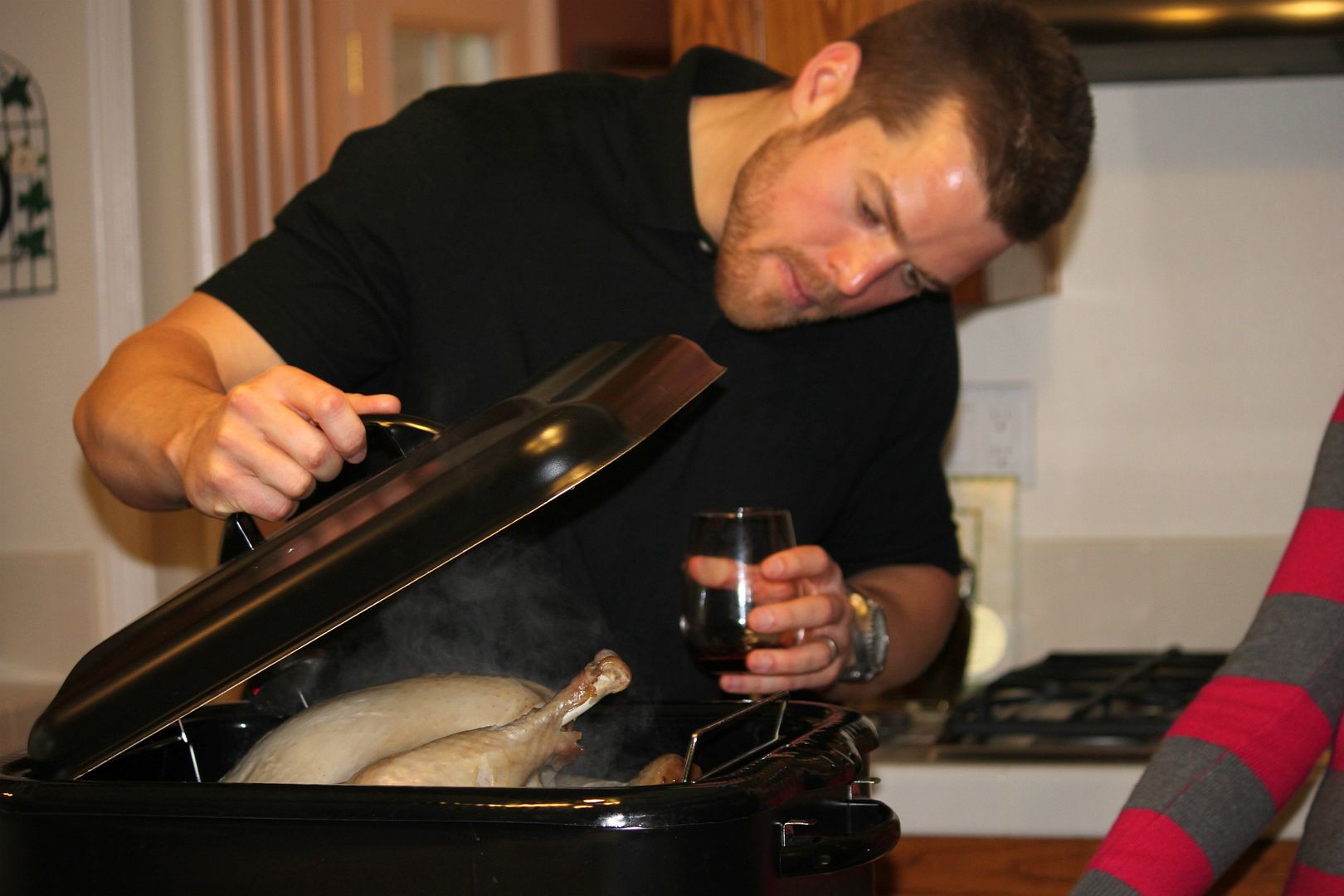 Inspecting the turkey, which was delicious. SO moist and perfect! I think I still have a typhoon hangover...or whatever its called when you eat too much turkey.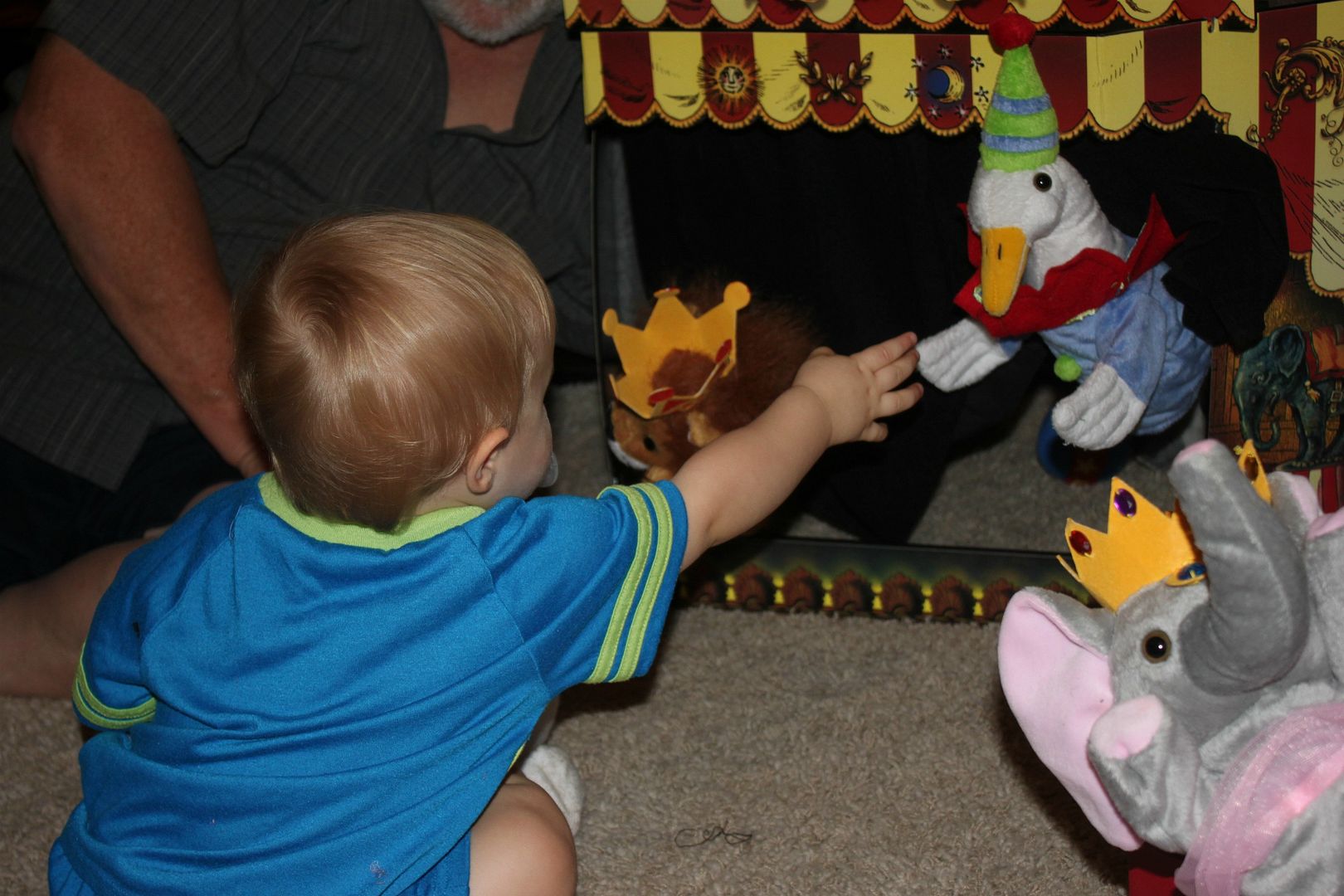 End of the night impromptu puppet show.

Hope you all have a wonderful weekend!

I am off to check out all the black Friday deals with all the other crazy people! Wish me luck ahh!