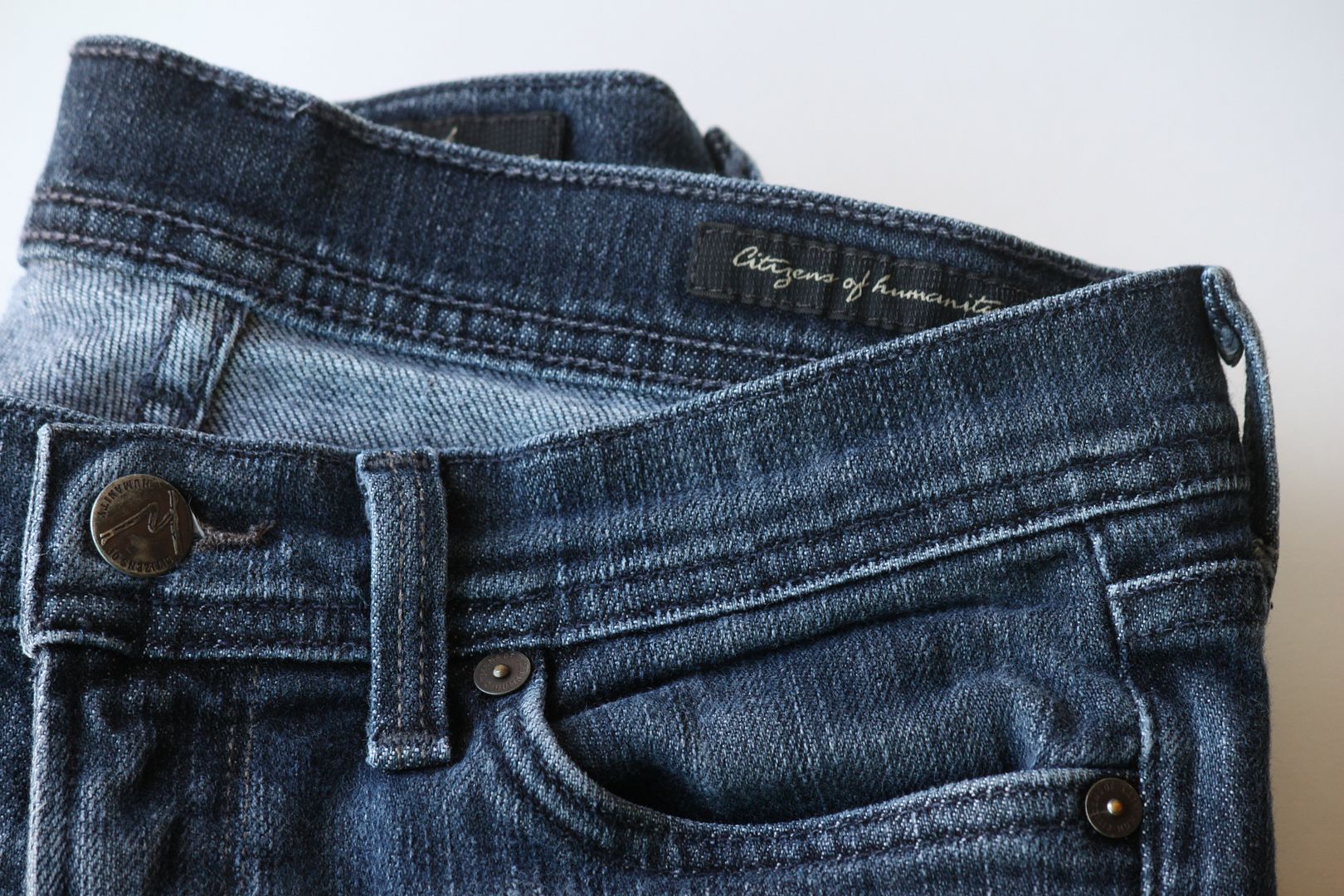 Before I became a Mom I cared WAY too much about jeans and I would spend hundreds of dollars on them. I would get a little high off of going into a department store and buying a new pair that made my butt look good.
Isn't that why you buy jeans?!
Well now that I am a Mom and my views on spending have changed, I think spending over $150 on a pair of jeans is
STUPID stupid
..no matter how good they make your
butt look.
I still love a good pair of Citizens or Paige Denim jeans but now I wont spend more that $30 on them.
I have discovered the amazing world of
"Buy Sell or Trade"
shops. Let me explain...
They are clothing shops that only buy sell or trade high end clothing..for a
GREAT
price! You can bring in your old pair of jeans that you just might be a little sick of wearing..or God forbid the
dryer shrunk them
..I hate when that happens ;) They will either give you cash (cash is good) or store credit towards something else.
Genius!!
This is the only way I buy new (new to me) jeans now and I love it!
If you have never heard of shops like this before I have listed a few links below and you can see if any are in your area. If the links I listed are not in your area you can do a little Google search for "Buy Sell and Trade Clothing" and you are bound to find one close to where you live.
The Buffalo Exchange
Urban Exchange
Cross Roads Trading
Beacon's Closet
Have any of you ever done this? I am so curious to see who else trades in their jeans for new ones.
Today is the last day to enter
THIS
giveaway